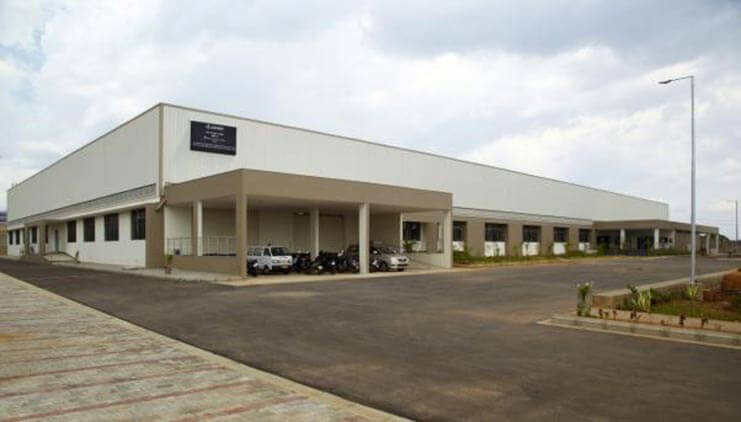 Page Industries continues revenue momentum & PAT with Q2 FY23 results
Reported Profit After Tax at Rs 1,621 million; up 1 per cent Y-o-Y and down -22 per cent Q-o-Q.
Page Industries, India's leading apparel manufacturer, today announced its financial results for the quarter ended 30th September 2022.
Revenue of Page stood at Rs 12,550 million, up 16 per cent Y-o-Y and down -6% QoQ. EBITDA at Rs. 2,379 million, margins at 19.0 per cent, up 2 per cent YoY and down -20 per cent QoQ, with investment of opex in advertising, warehouse capacity and manpower. The company also reported Profit After Tax at Rs 1,621 million; up 1 per cent Y-o-Y and down -22 per cent QoQ.
Commenting on the results, V S Ganesh, Managing Director,said, "We are pleased to report that historically, this has been the best Q2 for the company in terms of revenue. We are well in line with our guidance of delivering robust growth on the back of strong levers such as increased shift in organised retail, increased branded innerwear demand and growing aspirations for global brands.
The Company will continue to invest in capacity building, manpower, business process re-engineering, digital outreach and advertising while building inventory. With a strong focus in the fast-growing Tier 2-3-4 markets and with new product introductions to further strengthen our product portfolio, we see a huge opportunity for retail expansion and growth as we move forward."
About Page Industries
Page Industries is the exclusive licensee of Jockey International Inc. (USA) for manufacture, distribution and marketing of the Jockey brand in India, Sri Lanka, Bangladesh, Nepal, Oman, Qatar, Maldives, Bhutan and UAE. Page Industries is also the exclusive licensee of Speedo International for the manufacture, marketing and distribution of the Speedo brand in India.
Jockey is the company's flagship brand and a marketleader in thepremium innerwear and leisure wear category. The brand is distributed in 2,850+cities& towns and available in 118,120,+ Multi Brand Outlets, 1,190+ Exclusive Brand Outlets (EBO) with extensive presence in 2,740+ Large Format Stores.