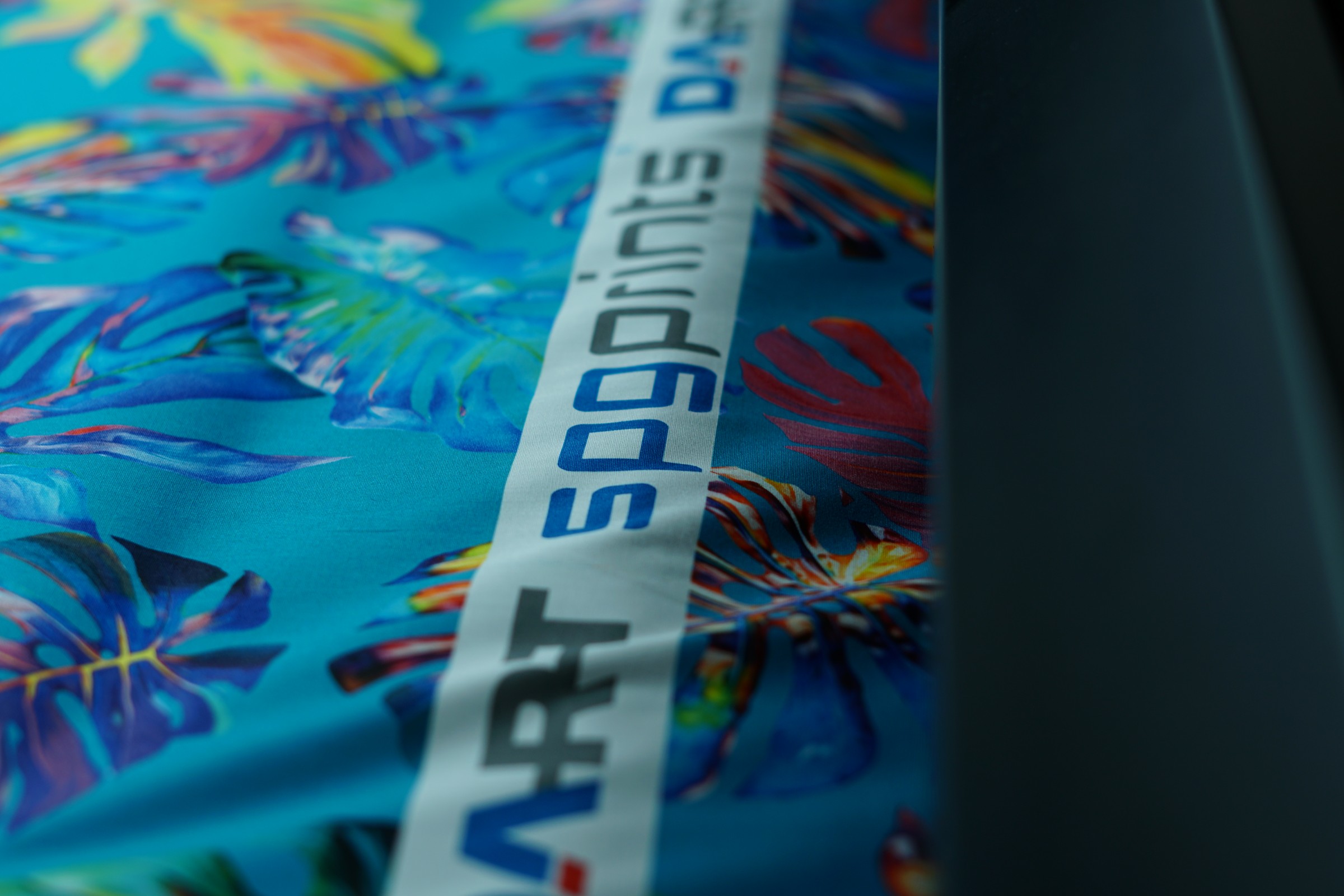 Stovec at ITME: Witness the present & future of textile printing
The new look and feel of the SPGPrints brand, products and website illustrates what they stand for. This is also reflected in their new naming scheme of the products: inspired by nature and as colourful as nature can be.
From 8 – 13 December 2022, India's largest international textile machinery show India-ITME is going to be held at Greater Noida, India and Stovec,which is a subsidiary of SPGPrints B.V., The Netherlands, is ready to showcase the latest innovations in both conventional and digital textile printing for the fashion and the home-furnishing industry. Looking for either a conventional or digital textile printing system, SPGPrint| Stovec is the total solution provider for all your textile printing needs. Stovec will be present at ITME in Hall no 3 at Stall no. H3C5.
A new brand direction
SPGPrints|Stovec shall unveil its new global brand ambition with a new slogan: "Printing tomorrow." The group's new brand strategy illustrates their goal to co-create a sustainable future together with its customers. The new look & feel of the SPGPrints brand, products and website illustrates what they stand for. This is also reflected in their new naming scheme of the products: inspired by nature and as colourful as nature can be.
"DART" – a strategic transitioning to digital textile printing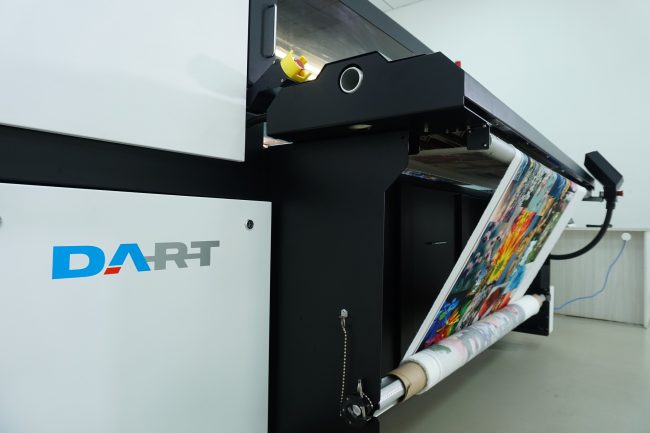 SPGPrints|Stovec takes great pride in introducing the customers to new robust entry level digital printer – 'DART' in ITME. It is a perfect solution for start-ups to fulfill their need for a medium speed printer. With fast turnarounds and full application support DART is the optimal solution for your entry into digital printing. The print engine of DART has Konica Minolta print heads that enables customers to print on demand at a top quality of 720 x 1080 dpi, using 8 colours. In business for more than 7 decades, SPGPrints|Stovec has continued its commitment towards developing solutions that are based on tomorrow's needs, e highly efficient and sustainable at the same time.
Rose, Jasmine, and Magnolia: three new digital printers
SPGPrints|Stovec would like to introduce both its loyal customers as well as newly interested people to the 3 new models in the digital product lines – Rose, Jasmine, and Magnolia, that focuses on maximum productivity at optimal print resolution.
75 years and steps ahead with latest innovation in Rotary Textile Printing Machine –"Teak"
Stovec is proud that it has come a long way since SPGPrints (formerly known as Stork Prints B.V.) was founded in 1947 and its Indian Subsidiary "Stovec Industries" limited in 1972. Through the years, Stovec's industrial roots have proven to be a solid platform for countless inspired innovations that have put us on the map as a global market leader for textile rotary screen printing technology. As a 'Global Competence Centre' for rotary printing in SPGPrints group, Stovec is ready to launch – Teak, the latest 2.45 metres wide rotary printing machine with Universal Repeat during ITME. Teak is a fine example of modular construction that will open a wide-spectrum of applications for its customers WORLDWIDE and allow them to print on woven and knitted fabrics for fashion and home textile world.Any repeat size from 640 to 1008 mm can be printed in the same machine without any change of parts.
Showcasing broad range of Rotary Screens
In rotary screen textile printing, the type of screen you use is of vital importance for the quality of your output . The rotary screens make the difference in your Textile printing process; for varied designs or application, there's a suitable rotary screen solution. Do visit the booth to understand more about our innovative screen technologies — Ortascreen and Randomscreen Eco.
Achieve more with our Digital printer Inks that give the edgein quality, value, and design creativity.
Stovec has created three different performance levels for our most used inks that you can mix and
match to suit your digital textile printing applications: Pasha, Morpho and Alcon series. These are compatible with all major industrial print heads and fabrics.
Diverse possibilities for your laser printing challenges
Having Laser Engraving/Exposing technology, Conventional pre-print equipment, and CAD software also in our portfolio, SPGPrints empower customers worldwide at all stages of the printing process. That is the global impact of a global player. Stovec is creating a path to a sustainable future for its customers and wish to welcome you at the booth in ITME'22, Greater Noida!
About SPGPrints
Throughout the extraordinary history, SPGPrints has developed into an internationally acknowledged authority in textile printing, dedicated to bringing colour to the world. In recent years, its unique rotary screen-printing concept has allowed to move beyond textile printing to offering solutions for labels, banknotes, COVID-19 testing strips and more. And while still a distinct leader in rotary printing, SPGPrints also become a pioneer and a key player in the market for digital printing. Over the years, SPGPrints have been awarded over 300 patents and have built an international network in over 100 countries. These days their focus is on innovation is as strong as ever, and our abiding priority is to protect our planet. SPGPrints takes pride in putting its customers first, letting their ambitions inspire them and deploying their expertise, resources, and network to help them achieve their goals.