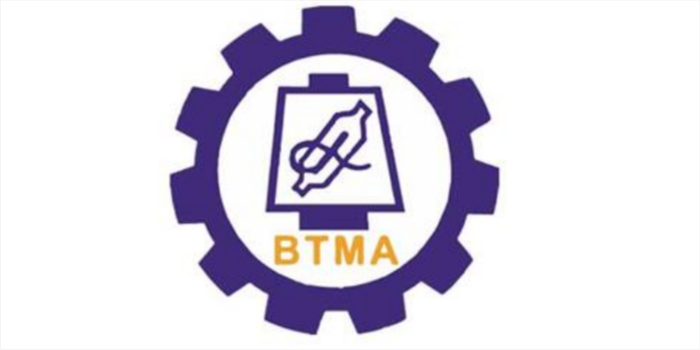 BTMA has requested makers to not raise yarn prices
BTMA has advised its export-oriented yarn makers not to increase the prices of yarn any further. It has also been suggested that the PI should be held valid for 15 days instead of 7 days. Bangladesh
Bangladesh Textile Mills Association (BTMA)
has advised its export-oriented yarn makers not to increase the prices of yarn
any further. It has also been suggested that the PI should be held valid for 15
days instead of 7 days.
These suggestions have come after the
apparel exporters and textile millers liberated their stances related to the
dispute over the prices of yarn. They agreed that the prices of yarn will not
be increased further. It is also said that a committee will be formed wherein
the representatives from ready-made garment sectors, terry towel and linen
sectors, and textile sectors will fix an upper limit for the price of the yarn.

According to the industry insiders, this
emergency meeting took place after the BKMEA, BGMEA, and BTTLMEA leaders showed
their concern over the rising trend of the prices of yarn in the local market.
According to Mohammad Ali Khokon,
President, BTMA, the body has initiated this move to resolve the growing issues
related to the prices of yarn after different groups expressed their concerns
and created confusion. This is done for the greater interest of the industry,
he said.
According to Shahadat Hossain Sohel,
Chairman, BBTLMEA, they are going to form a committee in the next few days
which will have representatives from the clothing and textile sector. They will
together try to fix the prices in line with the rate of New York and other
costs.
Source – The Financial Express
Also Read:
https://indiantextilejournal.com/latest-textile-industry-news/bangladesh-to-invest-in-synthetic-fibre-for-growth
https://indiantextilejournal.com/latest-textile-industry-news/bangladesh-textile-units-to-follow-fire-safety-norms