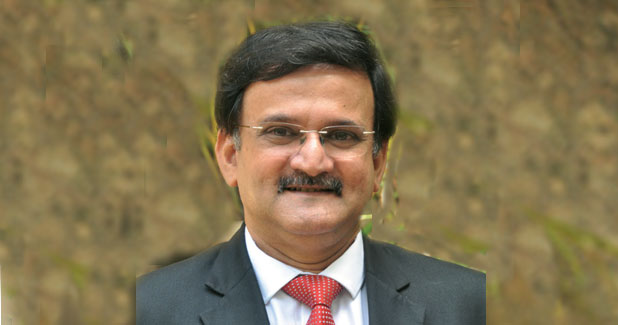 Whither the New-Age Era?
Will 2019 open the doors to the much-touted New-Age Era for the Indian textile industry? Many are optimistic that good times are ahead, but there are questions hanging around that defy definite answers. An ITJ Exclusive Report reveals the industry's views and visions.
Will 2019 open the doors to the much-touted New-Age Era for the Indian textile industry? Many are optimistic that good times are ahead, but there are questions hanging around that defy definite answers. An ITJ Exclusive Report reveals the industry's views and visions.
The textile industry's rant over demonetisation and GST has subsided. The Government has plugged the import channel with higher duties to stem the unhindered flow of textile products into the country, after the imports grew at a CAGR of 9 per cent to reach a whopping $7 billion in 2017-18. Seminars have been hotly debating over what is stopping the industry from entering the new-age era despite the big potential available in India, and spewing out formula and recipe to achieve a two-digit growth in exports. But the question marks have only multiplied, and the year 2019 looks like one more year of uncertainty, with no specific pointers! The impending Lok Sabha election clouds are further darkening the budding hopes of the industry!
Amid this volley of questions the industry is facing, some leaders spoke to the Indian Textile Journal on the year gone-by and their New Year vision.
Sanjay K Jain, Chairman of the Confederation of Indian Textile Industry (CITI), while speaking to the ITJ minced no words: "Last year was a mixed year, after a lacklustre 2017, we saw some good demand in the first half of 2018 and thought the industry was turning the corner. However the sudden slack of demand in the second half took everyone by surprise and left everyone stumped. However as we enter 2019, there is guarded optimism."
Known for speaking straight from the shoulder, Jain said: "Inherently we have all the required strengths, but the tariff and non tariff barriers make us uncompetitive in most of the markets – China, EU and USA. Further we have a lot of embedded taxes in our system which are not being refunded in exports making us further uncompetitive."
Jain wasted no time or words in offering a piece of solution: "The State and Central Government need to work in tandem to understand areas which need support and areas which don't. Further its a must that all unrefunded embedded taxes needs to be urgently refunded as exporting taxes is against the basic law of equity. Further the Government needs to work aggressively on FTAs to give us access to certain big markets."
Jain is brutally candid, when he talks about the industry' role: "Industry on its side, needs to get out of the blame mode and move to the introspection mode and see what it can do to get more competitive. The Government and Chambers like CITI are in daily dialogue to improve the external environment, however its a complicated route and takes time. Also we should not forget that without preferential access to either EU or USA till date, Vietnam has grown at an extra ordinary pace – lets study how we can do it."
GV Aras, Director of A.T.E. Group, with his rich experience in the textile industry, know for his incisive comments, told the ITJ: "The calendar year 2018 had been one of the most challenging years for the textile industry due to the impact of GST on the MSME sector, higher raw material prices, severe liquidity crisis post PNB scam and subdued fabric demand. The apparel sales had been quite stagnant. While the yarn exports have increased the apparel exports have declined considerably."
Aras shared his views on what India should do now: "China, the leading player in textiles, has vacated some space which has been mainly snapped by countries like Bangladesh and Vietnam than India. The US-China trade war has also opened up new opportunities for the textile countries but here as well India could not take much advantage due to many reasons."
Talking of ambitious plans of the Textiles Committee, its secretary Ajit B Chavan said, "the Textiles Committee is reinventing itself in the context of the changing market situations and requirements of the textile industry today. My focus is on quality. Evolving appropriate domestic regulations on quality and compliance with export quality norms are important aspects that the Textiles Committee will have to pay more attention to. Today, with India exporting textiles worth about $37 to $39 billion, there is immense scope for the Textiles Committee to play a catalytic role in harnessing our export potential."
Testing textiles and conformity assessment play an equally important role in facilitating exports and is one of the major verticals of the Textiles Committee. He said, "Our people are engaged in continuously helping the industry in upgrading product quality and providing need based services to the trade and industry for both domestic and international markets. We have also strengthened and renewed our focus on Total Quality Management (TQM) services and market research activities, and our large technical workforce works tirelessly in the field with the intent to help the industry in resolving their quality related issues."
India has emerged strong in yarns. In fabrics, there are miles to go. Garments is where the huge potential lies hidden, but its unorganised nature is its bane. Rahul Mehta, President of the Clothing Manufacturers Association of India (CMAI), who has been championing the cause of the apparel industry for a lifelong time, is an unbiased, stringent critic of the industry as well as the Government. In his comments to the ITJ, he said: "By and large the textile industry has gone through a rough patch, especially the garment segment. Exports are showing a de-growth of 5 per cent to 7 per cent, and the domestic sector growth has come down to about 2-3 per cent, against the previous years' average growth of 7-8 per cent."
He also said that China was also seeing a slowdown, though this was more strategic than due to market forces. "However, countries like Bangladesh are maintaining their growth, while Vietnam has increased their market share," he added.
On the strengths and weaknesses of the industry, his words are unequivocal: "Presence of the complete value chain, availability of reasonable cheap labour, and a strong cotton base are India's principal strengths, while fragmented production units, lack of scale, and low productivity are its biggest weakness, along with a limited product base."
Mehta never compromises on the dos and dont's for the industry. He told ITJ: "Essentially the industry has to innovate, stop being scared of scale and investment, and focus on productivity rather than depend on government support. To the government I would suggest to focus on job creation and not investment while considering incentives and policies, and get down to signing ITA with consuming countries rather than producing countries."
Dhandayuthapani (CD), an industry veteran in the textile technology space, and Director of Coimbatore-based MAG Solvics, had this to say: "The performance of the whole textile industry in 2018 is good and ending in a positive note. Some minor issues came up which is normal for any industry and those did not affect the overall performance. We feel the beginning and ending of this year is same and expect some good movement in the year 2019. MAG, which is involved in testing and online monitoring systems has done exceedingly well this year. We expect some very good breakthrough in the forthcoming year."
Speaking on the extraordinary scenario in the textile industry of other countries, particularly from Asia, Dhandayuthapani said, "We do not find any significant difference between the situation in India and abroad. But the growth potential is higher in South east Asia, African and Balcan countries. Coming to India, the South did not see much expansion comparing to the previous years. But has invested more on value-added products. These products though low in volume exported, the value is much higher, thus earning more forex to India. We normally operate on small fragmented companies' situated in different areas. But in other countries, their focus is on centralisation, huge installations and ultimately benefiting from cost reduction."
He added, "India being an agrarian country, we feel our country is well positioned in the industry. Be it raw material availability, technical skills or technology, we are standing at the top. This is visible by seeing the investments made in the textile machinery and manufacturing sectors. The top manufacturers are setting up their manufacturing hub in India due to its favorable industrial policies and partly due to the instability in our competing countries. Coming to the weakness, one of the main issue is the presence of old machinery that needs to be upgraded to become viable in this competition. Only a very few are bold enough and have a vision to continuously upgrade their machinery to be afloat in the competition. Being an agrarian country we mainly depend on cotton and we should see beyond that to be competitive. Then comes tariff barriers and duty drawbacks. To overcome this, we should focus more on large scale operation along with online monitoring of the systems which helps in immediate response to any problems faced in the factory."
On performance of the industry, RS Jalan, Managing Director of GHCL Limited, said, "The home furnishings industry in India is currently at $3.96 billion and is estimated to grow to $5.72 billion by the end of 2019." He added, "The Indian textiles industry is one of the oldest industries in Indian economy dating back several centuries. Even today, the Indian economy is largely dependent on textile manufacturing and exports as India earns around 27 per cent of its foreign exchange from exports of textiles. The Indian textile industry contributes about 14 per cent of the total industrial production and around 3 per cent to the GDP of India and accounts for 21 per cent of the total employment generated in the economy. The Indian textile industry has the capacity to produce a wide variety of products suitable to different market segments, both within India and across the world. The Indian textiles industry, currently estimated at around $150 billion, is expected to reach $250 billion by end of 2019."
The textile industry is at an advantage today because the improved standards of living, increased income levels and infrastructure growth, which are expected to drive the demand in the industry for all kinds of textiles. Also India has abundant availability of raw material such as cotton, silk, jute, etc. and has a competitive advantage in terms of skilled manpower and cost of production.
According to Jalan, innovation and portfolio extension are the key factors impacting the global home textile market, which allows them to charge a premium. He added, "In the global home textile retail market, the products with innovative features, utility, and designs are relatively high-priced than other types of regular home textile products. These superior-quality, comfortable, and innovative home textiles are in high demand among customers around the world. Another popular strategy adopted by vendors nowadays is the distribution channel expansion. The omni-channel strategy is trending these days among the home textile manufacturers as they are entering the retail space to gain more customer base and improve brand recognition which entails selling, and serving customers in a way that creates an integrated and cohesive customer experience."
Added Jalan, "The Indian textiles industry is moving forward slowly but steadily despite various constraints such as fluctuating yarn prices, volatile cotton pricing and a worsening global economic scenario. The steady growth in this industry is mostly due to an increase in per capita consumption of textiles fueled by quick changes in fashion and trends. Also with the steady increase in the per capita income worldwide, the demand for a better standard of living has fueled the consumption of home textiles. At the moment, India's trade in textiles is only 20 per cent of China. In the made-ups segments, India, along with China and Pakistan is one of the major exporters. By 2020, we are expecting that new markets will emerge mainly in India and China. The existing trends of the falling value of the rupee and rising cost of labour in China coupled with the inherent advantages of abundant availability of raw material such as cotton, silk, jute etc. and skilled manpower and low cost of production might just turn out to be an advantage for India."
For the colouration industry, it has been a roller-coaster ride in 2017-18, according to Yogesh Gaikwad, Director, SDC International Ltd. "Fluctuations in resources like dyes and chemicals meant the profits were always under stress. Higher crude prices and neutralised the currency devaluation which offered advantage only to exporters. The local market is still to struggling with faulty GST implantation. Not many would have made a surplus that can be invested to growing capacities or improving efficiency (unless they have loans from banks)."
On India's competitive markets, Gaikwad said without a hint of hesitation: " The first two names that come to me are Bangladesh and Ethiopia. Both have labour cost advantage over India and importantly industry friendly policies. Lead times will play an important role in future and Ethiopia has advantage with proximity to Europe and the US. India has a labour cost advantage over China but China has improved efficiency and reduced the gap. India has still to do a lot in ease of doing business since bureaucracy is the biggest hindrance and we still have not seen big changes in this area."
When talking about India's strength and weaknesses, Gaikwad is outspoken: "Indians are resident not by nature but because they have no option . The variety of challenges an Indian business man faces is wider than in neighbouring countries. We have skilled labour and also relatively cheaper labour. Unfortunately lack of stringent government regulations and its failure to punish the culprits from polluting industry is seen as an advantage by some business man. Weakness in the transparency in government regulations and acute lack of infrastructure are the handbrakes for growth."
Speaking on the market for filament yarn in India, Madhu Sudhan Bhageria, Chairman and Managing Director, Filatex India, said, "We are into polyester filament yarn and the filament yarn market has been dominated by China for the last 15 years. However, the dominance is slowly declining now. The reason for this is that the labour cost in China has gone up and also availability of labour force of China is declining. I assume, they will not be able to put too many people in textile and yarn industry. This is because they are leading in each and every sector and textile is the sector where the labour is least paid. Their exports are falling too. And the demand, which is there in the Global market, [I think] India has the potential to meet those demands. There will be a lot of growth potential in India. And pricing wise, China has started pricing their products higher which will increase margin in India also."
On shift in focus towards MMF, Bhageria added, "There is a definite shift that I can see in the last 15 years. Natural fibers got no way to grow because it requires a lot of land and water, which is not easily available in India. The cost to polyester is 1:2 compared to natural fibres. If polyester yarn will cost Rs 100, then natural yarn will cost around Rs 200. And also cost manufacturing fabric out of natural fibers is more than that of polyester, making the final product even more costly."
Speaking on the performance of OCM Limited in 2018 and plans for 2019, Vikram Mahaldar, Managing Director and Chief Operating Officer of Amritsar-based OCM Limited, says, "In this year, post amalgamation of two brands, especially after the advertisement campaign, we had 20 per cent growth in our domestic business as compared to the last year. Next year, it is going to be even better as we are targeting around 20 to 25 per cent growth. The reason is simple: better product, better sales efforts and also weaker competition. There were only five to six players in the competition before, but all of a sudden there are only two players left. Because of this, we are witnessing good growth. Our sales order is complete for the December period. The order we are getting now is for January 2019. We couldn't satisfy a lot of orders because of our capacity."
On Grado's uniqueness, Mahaldar says, "Over the years, the company has developed many types of fabrics. But with Grado, we are planning to target the younger audience too. We are going to enhance our product basket.
We are going to give them larger colour options like pastel colours. Our catalogs will show them the innovative methods a product can be stitched. They can be different from the other in the crowd, which today's youngsters need. That is what makes Grado different from other brands. We have more infusion of colours, varied designs, and the catalogs targeting the younger customers, which was missing from our other product. At every stage of a product—the design, colour, etc.—we have set a benchmark. It has a price point of Rs 250 or Rs 10,000 per metre. We are offering the best at that particular price."
Way forward
Dhandayuthapani said, "Textiles, being a large scale employment provider, the government should provide more sops to attract investments to focus more on value addition. Automation in the industry is a must now. But due to huge investment, managements are focusing on the pay back part which is holding them up from investing. May be in future due to good prices for finished products, this may soon become a necessity. For exports, being the single largest foreign exchange earner, we request the government to consider the taxes and duty drawback policies which will definitely help our industry to grow faster!"
Gaikwad's proposals are strikingly simple: "Improve transparency by adopting digital technology. Make the reports available in public domain about health of industry and their compliance to environment. Have only two rate for GST 0 per cent and 25 per cent. You can keep the refund variable. All GST refunds for end user also will complete the loop and eradicate cash transactions."
RS Jalan of GHCL said, "The willingness of manufacturers in South East Asia and North Asia to look at multiple countries of origin outside of their home location, taking advantage of lower costs of production, lower labor costs, bilateral trade agreements leading to lower import duties etc., is a huge advantage for them. Several players from Hong Kong, China and Taiwan have forayed into and set up state-of-the-art facilities in countries like Bangladesh, Myanmar, Vietnam, Cambodia, Jordan and Ethiopia."
He added, "The industry is faced with severe headwinds currently. The state of the retail industry especially in the US, with multiple retailers going bust, the relevance of Department Stores dwindling, rampant store closures and the surge of the online business, is uncertain. With the overall pie reducing in size and the concomitant increase of production capacities globally, profitability has taken a huge hit across players in the industry. The government would do well to continue with looking at possibilities of enhancing export levels incentives, focusing on skill development, especially Product Development & Innovation and schemes such as the Technology Upgradation Fund Scheme."