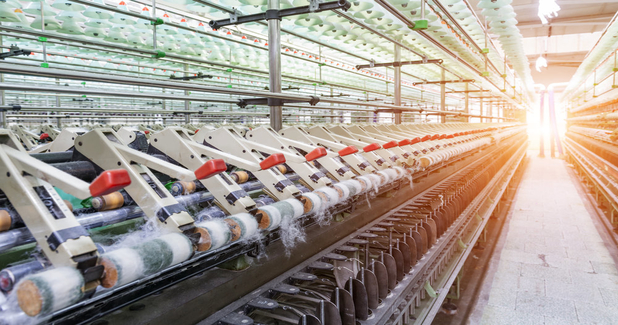 Reviving textile manufacturing in USA
Reviving textile manufacturing in the United States is getting a fresh look. A year-end discussion with Professor Eric Hequet, an internationally renowned cotton fibre quality expert at Lubbock-based Texas Tech University, threw light on why there needs to be a revival in the textile manufacturing sector
Reviving textile manufacturing in the United States is getting a fresh look. A year-end discussion with Professor Eric Hequet, an internationally renowned cotton fibre quality expert at Lubbock-based Texas Tech University, threw light on why there needs to be a revival in the textile manufacturing sector in the United States.
While the United States' advanced textile industry that includes nonwovens is showing steady growth and investments, conventional textile manufacturing has shown a decline since 1997. This could be identified with the consumption of cotton in domestic mills, according to Hequet. Currently, the cotton consumption in domestic mills within the shores of the United States ranges between 3.4 to 3.8 million bales per year.
Majority of the cotton produced in the USA is exported, about 80 per cent of its production. Commenting on the current international spinning scenario, Professor Hequet highlighted that the trend is towards finer yarns and ring spinning technology, while the United States focuses on coarser yarns.
The USA can do a better job of bringing back its textile production by focusing on high-quality textiles, complete automation and improved cotton breeding programs. In speaking about improved production efficiencies, Kanti Jasani, president of Harrisburg, Pa.-based Performance and Technical Textile Consulting, emphasized the importance of less manual handling, sustainable practices and automation in the production sectors in developed economies.
The cotton breeding programme needs to focus on length, enhanced length uniformity and strength according to Hequet. Today, cotton's strength can reach 40 grams/tex, but efforts must be streamlined to go up to 50 grams/tex, stated Eric Hequet. He added that it is a bold goal but is possible. Such high strength cotton will pave way for the highly productive vortex spinning. The United States is still the cheapest place to produce rotor cotton yarns and these advantages must be properly capitalized.
Having recently visited the National Institute of Cotton Research in Anyang, China, Hequet stated that China is concentrating on high-quality textile products and the commodity industry is moving towards Vietnam and Bangladesh.
Skilled labour, cheap energy and the availability of high-quality cotton within its borders should encourage the United States' textile sector to take a serious look at revitalising its spinning and the upstream textile sector.