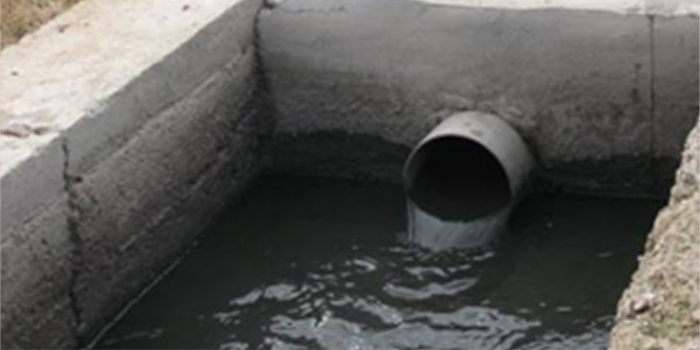 Textile units blamed for polluting Luni River
Constant contamination of groundwater and the Luni River in Rajasthan's Barmer by the textile units in the Bhituja Industrial Area, has forced a joint committee to investigate the matter.
Barmer, Rajasthan
A major
problem for Rajasthan's Barmer District is the continuous pollution of
groundwater and the adjoining Luni River at Bhituja Industrial Area.A joint
committee formed by the National Green Tribunal (NGT) has reported this problem
(made public on April 12, 2021) to be caused by the textile units in the area,
said a report by DownToEarth.
The
committee learned that the Bhituja's Common
Effluent Treatment Plant
(CETP) was unfit for treating bleaching unit effluents. With a connection of
around 191 textile units, the CETP fails to follow the prescribed discharge
standards notified by the Union Ministry of Environment, Foresta and Climate
Change (MoEF&CC) in 2016.
A committee
formed by members from MoEF&CC, Central Pollution Control Board (CPCB) and Rajasthan
State Pollution Control Board (RSPCB) initiated an investigation.
What was found by the RSPCB?
The biological oxygen demand (BOD) and chemical oxygen demand were much higher than the prescribed standards of 30 and 250 milligrams per litre, respectively.
Treatment unavailability to decrease the total dissolved solids (TDS) to the prescribed standards.

Pre-effluent treatment (settling tanks) given by each unit was incapable of controlling the total suspended solids (TSS).

Increase in CETP's TSS load, due to muck from tanks being pumped and flown into it. This results in a deposition of solid nature in the waste stabilisation ponds of the plant.

At the site, all three Solar Evaporation Ponds (SEPs) were found to be completely filled and the stagnant effluent was leaking into the Luni River, which lies to the plant's south.

Treated effluents from the bleaching units were not being recycled by the CETP, increasing the hydraulic load on SEPs.
A CETP
official in a statement to DownToEarth stated that the upgrade will assist in
settling the suspended solids efficiently at the clariflocculator unit. The
committee also suggested that to prevent further damage, no relaxation should
be permitted to textile
industries concerning the prescribed standards
for the total or fixed dissolved solids.
Source:
DownToEarth
Also Read:
Textile industry takes measures to
remove child labour
Ring and rotor spinning of recycled
fibres
Meet on water & wastewater reuse for
textile industry
Garware polyester becomes a carbon
negative company