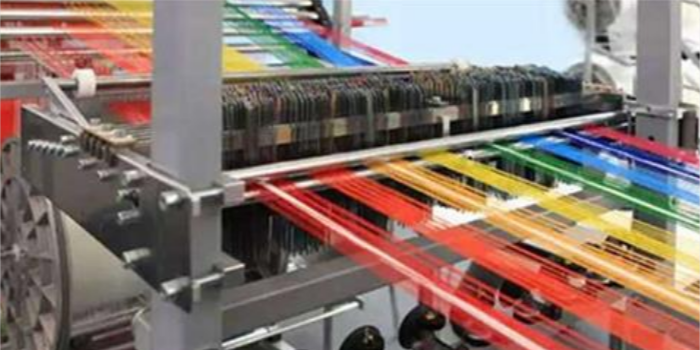 PHDCCI: Lower import duty on textile inputs
Despite being the second-largest textile manufacturer in the world, India faces many challenges and competition, which can be resolved with central government incentives, structural reforms and lower import duty.
New Delhi
PHD Chamber of Commerce and Industry (PHDCCI) has urged the government to reduce import duty on selected items in the textile industry to make it more competitive globally. "Reducing import duty on select textile items and plugging any loopholes in duty restrictions can make India's textile industry more efficient," said Vishwanath, Co-Chairman of Industry Affairs Committee, PHDCCI, during a recent virtual event – 'Investment Avenues in India's Textile and Apparel Industry' organised by PHDCCI.
Reducing electricity cost and encouraging investment in solar can help the textile industry further, according to Mukesh Aggarwal, Co-Chairman of Haryana Committee.
Speaking at the virtual event Jogiranjan Panigrahi, Joint Secretary of Textile Infrastructure & Investment, stated how textile players in India responded to the COVID lockdown challenge by manufacturing N95 masks and PPE kits and generating a business worth Rs 70 billion. He said, though India is the second-largest exporter of PPE kits, the textile sector needs intelligent solutions to its multiple challenges.
India's textile industry has been importing machines worth Rs 280 billion recently. However, this cost can be reduced by manufacturing 60 to 65 machines domestically. As per Panigrahi, India's textile sector is likely to improve with production linked incentive schemes and the setting up of 7 mega textile parks under the MITRA program.
According to Upender Kumar Gupta, Deputy Advisor of Niti Aayog, India must compete with Bangladesh, Pakistan and Vietnam, despite being the second-largest textile producer after China. While duty-free export grants from the EU has grown Bangladesh's textile sector by 14%, India is battling a 9.5% duty. Also, an average Indian textile manufacturing unit is one-third of a Bangladesh unit.
Structural reforms and liberal FDI policy, however, can make India's textile sector competitive. In fact, by 2025, the industry could be worth $300 billion, as per Sharad Jaipuria, Former President of PHDCCI. He believes, India's amicable trade relations and low labour cost will help it reign the global scene. Investing in the ports of Gujarat and Maharashtra can reduce logistics costs. Production time can be optimised if the government hastens regulatory clearances.
ALSO READ:
https://indiantextilejournal.com/latest-textile-industry-news/nonwoven-innovations-to-shine-
https://indiantextilejournal.com/latest-textile-industry-news/cci-to-boost-cotton-exports-to-bangladesh–vietnam
https://indiantextilejournal.com/latest-textile-industry-news/textile-industry-takes-measures-to-remove-child-labour