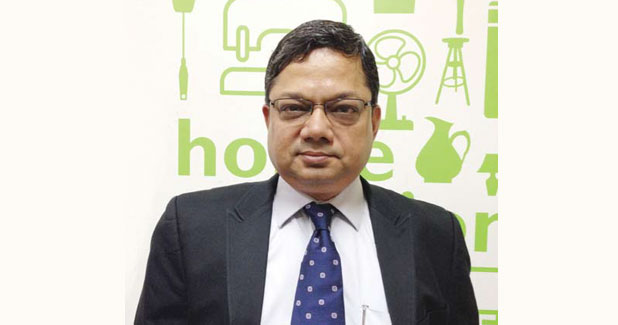 Tangerine sells more customised options, invests in new designs
Indian Home Variations is a marketing and distribution company that caters to the needs of the modern consumer by offering them internationally acclaimed, premium design-centric home décor solutions
Indian Home Variations is a marketing and distribution company that caters to the needs of the modern consumer by offering them internationally acclaimed, premium design-centric home d̩cor solutions. Indian Home Variations entered into a retail and distribution tie-up with World Kitchen USA Рmarketers of Corelle and other brands (segments Рdinnerware, bake ware, storage containers etc) Рin 2009. It now imports, retails and distributes all World Kitchen brands to modern trade & B2B institutions.
Rajiv Merchant, Founder & CEO of Tangerine, speaks on the buyer's expectations in home textiles today, and how Tangerine is meeting these expectations.
Excerpts…
How did the home textile story begin in your company?
Tangerine Home Couture was started with the vision to address the changing lifestyle needs of Indian customers. Owing to its vast knowledge of aesthetic sensibility of Indian consumers and current global trends for home accessories, Tangerine Home Couture offers consumers gamut of best thematic concepts. We bring a total coordinated solution for home couture and accessories making homes a place of self expression.
We offer colour coordinate themes, covering various aspects of the room and/or home in all product categories like bed sheets, comforters, curtains, mugs, rugs, cushion covers, fabric bags, pillow covers; all coordinated harmoniously to create a new age luxury lifestyle as popular in most western markets.
Tangerine Home Couture has introduced eight themes, woven around eight colorful stories. With the phenomena of introducing the concept of colour coordinated product stories, Indian market will come an inch closer to the international market and soon we will see a change in the way home products are sold in India.
How did it progress till now in product innovations?
The textile industry never fails to amaze. Just when you think you have seen the best, you come across something that leaves you awestruck. Indian Home Variation stands in home textiles, not by treading old beaten paths but by taking on risks and challenges that have elevated it to be amongst the most advanced textile companies India. Tangerine is selling more customised and design explorative sheets than others do in market now. No more plain-patterns, boring blues and browns, it is investing in product and design innovations that suit customer preferences and coming trends in the new retail markets.
What are the buyer's expectations in home textiles today? How does your company meet these expectations?
Innovative designs, quality and product performance are the main concern of todays consumes. Also in today's busy schedule people prefer to get the best product in just one click, so they believe in best brand image and get loyal to a particular kind.
So gamble is bigger for the brand's online expansion plans. Tangerine is betting on creating a range of unique, artistic textile products. This is route has been largely unexplored by the home textiles players although several industry reports and consumer behavior studies have talked about the potential for customisation and innovation. It is also vast opportunity that is best explored via online marketing channels and having seen a steady traction.
What kinds of trends are visible today and what do they portend for the future of Home Textiles?
Forecast trends for home products, with a strong focus on developing the brand as it comes to value, colour, style, fashion, construction, features, etc.
An overwhelming trend for decor in 2018 appears to be creating tech-free sanctuaries, where you actually find a little relief in unplugging and actually relaxing. Pantone predicts that 2018 will the year millennial shades of shape-shifts into a stronger, more complex version of hues. You might just spot many places with quirky geometric lights and homes with geometric seating this year.
What are the various set ups in your company for production, innovation & marketing?
The process of design and development at tangerine involves integral steps that lead to comprehensive results. Our design team is constantly engaged in the research that covers trends, colours, methods and processes. The team visits prominent trade shows in, as well as stores in major cities every year, to widen its understanding of design developments from around the world. These visits, combined with desk research, result in the creation of informed, inspired and exciting collections, each season.
Given that what we do is such a visual process, we understand that consumer may best be able to get with confidence only once they themselves have seen the product. Therefore, we present physical collections for customer's survey to choose from, and then work on customising the collections to suit their specific requirements. Tangerine understands the global nature of the textile business. We therefore make senior personnel available at all times to meet clients, be it in their offices, at ours in Mumbai or in other cities, based on the client's schedule. We also hold annual client meetings in India, during the HGH trade show.
With the tremendous growth of Home Textiles, are we seeing the competition intensifying in India in this market? How do you plan to keep ahead in this race?
Home textiles growth story is exciting, and consequently there are more players entering the space. However, the fundamentals of the business do not change. It is always about being customer centric.
At Tangerine, we have closely followed our customers' evolving needs and that has helped us to bring in winning designs and category innovations like Sleek Layers, Dohar. Our USP has been delivering complete home solutions rather than isolated products.
We believe that our customer focus will keep us differentiated in this space and drive the next wave of growth for Tangerine.
How do you see home textile market shaping up for the future? What are your views and opinions /suggestions for the industry and the Government to boost its growth further?
Reference to the Textile Excellence e-paper:
The domestic home textiles market is expected to grow at a CAGR of 8 per cent from 2011 till 2021 and reach a market value of Rs 408 billion driven by the growing working class, increasing affluence of the average Indian and growing trend towards nuclearisation.
The government, realising the growth potential in home textiles, has extended the Rs 60 billion apparel package to the home textile industry too. Under the package, the home textile sector will enjoy an additional 10 per cent subsidy under the Technology Upgradation Fund Scheme, additional contribution under the Pradhan Mantri Rozgar Protsahan Yojana and rebate of State levies.