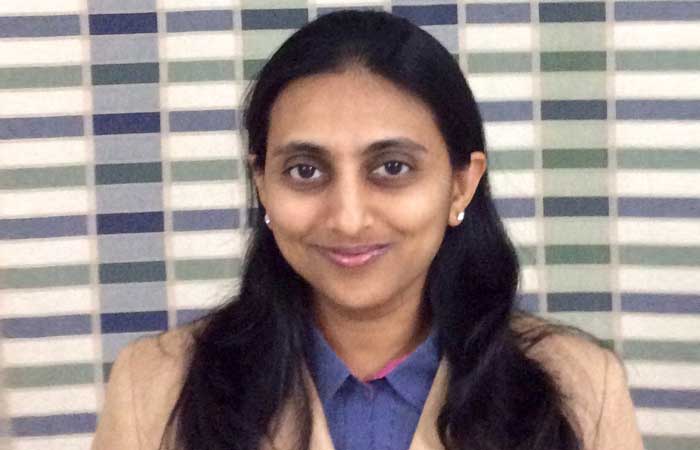 Prashant Group is focusing on adapting Industry 4.0
Prashant Group is one of India's leading textile machine manufacturing companies. The group provides cutting-edge technologies to textile makers through its collaboration with global companies. In this interview, Amoli Shah, Director of Prashant Group of Industries, highlights on the advantage offered by Gujarat to the textile industry and her growth plans for the company.
How are you serving the textile industry? Also, kindly brief us about your company.
Prashant Group, established in 1975, is one of India's largest manufacturers of complete weaving preparatory machinery. Spread across more than 1 lakh sq m of area, we offer products from our 3 different companies in weaving preparatory:
Prashant Gamatex: It offers products likehigh tech sectional warpers and creels; automatic robotic sectional warper; single end sizing; and narrow fabric machinery
Prashant West Point: It offers products likesizing machine, direct warper, V creel and H creel for spun yarn; denim preparation equipment; Indigo rope dyeing and sheet dyeing; poly-beamer and unrolling creel for PP and HDPE tapes; and filament sizing machine and assembly line.
Prashant Ferber: It offers products like motorised and manually warp beam handling system; computerised vertical beam storage system and inspection & packaging machine.
We invest significant amount in R&D to bring out the best technology. We have in-house facility to make complete fabrication work of the products we offers. Because of this, we have total control over quality and delivery. We are exporting our products to over 50 different countries.
How do you analyse the performance of your company in the last few years? Any milestone you would like to share with us?
Last few years have been really unique. During Covid, market was very sluggish. So we could add new products in our portfolio like polyester and viscose sizing machine and assembly line. Post Covid, market started booming. We had very good business last year and expecting even better business during this year.
​​What is your opinion about the textile industry in Gujarat? What kind of opportunities does it present to the textile engineering sector?
Gujarat is one of the very important states of India for the textile and textile engineering sector. The state has many ginning, spinning, weaving and processing units. Ahmedabad is one of the most important processing sectors. Surat is India's largest man made fabric manufacturer. Rajkot has many ginning and spinning units. Even the technical textile sector is increasing in Gujarat.

If we talk about textile machinery business, Ahmedabad, Rajkot and Surat have many engineering units. ​For us,​ Surat is ​o​ne of the biggest market for ​our ​sectional warping and filament sizing machine.

​​What are the advantages offered by Gujarat to the textile engineering industry?
We get skilled labour to cater to the textile engineering industry. There are many ancillary units which can cater the needs of textile machinery manufacturers. Work environment and work culture is better compared to many other states​. This is the reason why Gujarat has many textile engineering units.
Could you please elaborate on some of your latest offerings to the textile industry? Are there any plans to introduce new products in the market?
Continuous development is motto of Prashant Group. In last few years, we have offered:
Filament sizing machine for viscose and polyester along with assembly line for manmade fibre
Loom Printer, which works on the principle of transfer printing on warp sheet. This is a green and sustainable technology.
Highly sophisticated special tensioners where tension variation in minimal. We have patented this technology.
Specialised fabric inspection and finishing machines
There are few more products in pipeline which will be ready to offer in next 6 month time.
Government through various initiatives such as PLI Scheme, MITRA Parks, technology upgradation policy, etc aim to give a boost to the textile industry. Will these initiatives lead to more business for textile engineering sector? If yes, could you please elaborate?
Different schemes offered by the government have helped to give boost to textile industry in the past also and this will definitely increase business in future also. PLI scheme is more helpful for corporate sector while MITRA Parks and technology upgradation scheme will help decentralised sector as well as whole textile industry. Due to this, definitely textile engineering sector will have tremendous growth in next few years.
What are some of the emerging trends in textile engineering sector?
This is the time to focus on sustainable technology. Textile engineering sector should provide the solution, which is environment friendly and help reduce the waste. Today, many foreign buyers insist that their supplier use sustainable technology. We have developed nitrogen technology for indigo sheet dyeing machine. This is state of art technology, which helps to reduce water consumption by almost 50% and chemical consumption by around 15%. This is significant saving in resources and cost. Loom printer, developed by Prashant group, also works on green technology.  Prashant Group is committed to provide import substitute machine. So our focus is on automation and to adapt Industry 4.0.