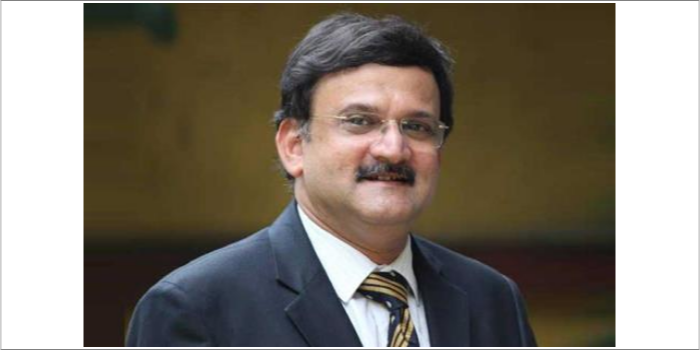 New opportunities are in exports and import substitute products
A.T.E. has a formidable presence in textile engineering, both in conventional and technical textiles. The company provides a wide range of textile machinery and accessories across the textile value chain along with a comprehensive range of utilities.
A.T.E. has a formidable presence in textile engineering, both in conventional and technical textiles. The company provides a wide range of textile machinery and accessories across the textile value chain along with a comprehensive range of utilities. Gurudas Aras, Director -Textile Engineering Group, A.T.E. Enterprises exchanges his views about the union budget 2021 and the challenges and opportunities for the Indian textile industry in the post COVID era.
What are your thoughts on the budget 2021? What are hits and misses of this budget?
Given the constraints on back of a challenging year there was an expectation build-up of a fiscal expansionary budget and in actuality it has turned out to be one. In the backdrop of lots of limitations and challenges, government couldn't have done better and clicked majority of the check boxes. It is notable that the quality of spending with higher focus towards growth exhibiting capital expenditure and infrastructure gained prudence. The infra spend is going to create jobs as well as boost GDP and private investments. As such there have been no negative surprises in this budget which itself is a great relief for the business. It is a balanced budget towards building an Atmanirbhar and global India.
The hits have been:
Big infra push via 34.5 per cent higher capital budget at Rs 5.54 lakh crore
Increase in health spend by 134 per cent
7 Mega textile parks to be set up
The nylon value chain has been brought at par with the polyester on tax treatment
Big reforms push in banking and insurance
The misses have been:
It was expected that in order to increase consumer spending the budget will provide more money in tax payer's pocket. But nothing of that sort happened.
Except those above 75 years there has been no tax relief for citizens, especially the salaried class is again left high and dry
Reduced defence expenditure in the backdrop of trouble on the borders
Reduced expenditure on education
Nothing done to address the issue of inverted duty structure in textile value chain
As a solution provider to the textile industry, how is A.T.E. Enterprises helping textile companies overcoming challenges they face in manufacturing?
A.T.E. is in an unique position as far as the textile machinery and accessories segment is concerned. It operates across the textile value chain which not only covers all the stages of manufacturing but also the areas like technical textiles and utilities. Some of the areas we are helping our customers through state of the art technologies are energy saving, reduction of wastage, resource optimisation, quality improvement and automating the processes for efficient and productive output.
Some of the critical challenges the Indian textile industry is facing are the cost competitiveness and quality inconsistency due to inefficient processes and older machinery. A.T.E. helps the textile manufacturers in modernising the equipment, training the work force on efficient operation and also in optimising the process parameters for achieving better quality output. Today digitisation and process automation have become need of the hour and in that we are helping our customers achieve the goal. A.T.E. represents most of the leading textile machinery manufacturers of the world and thereby it helps in bringing in right technologies to India and also giving full support in making them successful at the user's end. In that our well trained and knowledgeable service team plays a big role. Even in selection of right technology our team helps the customers, which is quite crucial.
Year 2020 was a washout year for the textile sector due to the COVID 19 pandemic. Are you seeing the sector limping back to normalcy? How is the order flow for A.T.E. at present (say compared to the April-Sept 2020 period)?
The year 2020 had been a total washout for the business. During the lockdown everything was at stand still and to return back to normalcy after the lifting of lockdown was a herculean task in view of labour migration, liquidity drying up and demand nearing zero. However post lifting of the lockdown the industry slowly limped back. The supply chains have been totally fractured and getting them in order was very difficult. In fact it took some months to come back on the track. Nevertheless some segments bounced back faster such as home textiles and technical textiles mainly on account of export order flows. The apparel sector was the slowest one due to much reduced footfalls in the shops. Normally the textile machinery sector is the last one to recover and in line with that slow recovery has started in orders intake from October onwards. There also had been a pent up demand due to longer gap while some of the projects which were put on the backburner got revived. The order flow has improved gradually from October onwards in all the segments including spinning, fabric forming and processing. There has been increased interest in the areas of automation, machine upgradation and plant monitoring post COVID.
What do you bring to the table for your customers?
We are closely studying the changing trends in the industry post COVID and accordingly we are fine-tuning our offerings. We have started focusing on the areas of automation / machine upgrades, hygiene related technologies, eco-friendly and energy efficient technologies which will help customers to succeed in their markets. COVID has thrown up lots of opportunities for India alongside serious challenges. A.T.E. is playing a role of channel partner of Indian manufacturers by helping them in becoming cost competitive and more productive with an increased quality focus. We are also focusing on developing in-house technologies and products which will help Indian customers in the above endeavour apart from offering best in the class technologies from principals.
The government has announced a number of schemes/initiatives for textiles (including PLI schemes, textile parks, etc). How will the textile industry and the suppliers to this industry benefit from these measures?
The present government is quite conscious about the potential of the Indian textile industry towards increasing the exports and also the employment. In view of this lot of industry oriented schemes have been announced in the last few years such as ATUFS, textile parks, a special fund for technical textile industry, dedicated export council for technical textiles, the PLI scheme and many more. The PLI scheme can be a game changer for the industry since it has a provision of Rs 10683 crore for manmade fibresbased products and technical textiles manufacturing. Both these sectors hold immense potential for increasing India's exports through broadening of the product basket. It has come at the most opportune time for India when there geopolitical shift is happening resulting in de-risking through wider spread of orders to different buying destinations. The textile mega parks announced in the budget will provide a much needed platform having a complete value chain at one place thus making the manufacturing most cost efficient.
While India has a sizable share in the cotton-based textile products global, its share in the MMF, tech textile and, even garmenting, is miniscule. What are the reasons for it and what are probable solutions?
Indian textile industry has been traditionally cotton focused while the majority of the global trade happens in manmade fibre based products. In view of this India has been missing major part of the global share in the textile trade. Due to long years of very lopsided government policies of reserving the garment manufacturing for the smaller sector resulted in creating fragmented miniscule capacities. This resulted in India missing larger opportunities in apparel trade. India needs to create larger capacities in garments with the help of big players. Putting up these capacities in low cost states like Bihar, Orissa, Jharkhand and North Eastern states will make the manufacturing much more cost competitive. Technical textiles consumption has increased over the years but India has been largely dependent on imports for many products.
However in the last few years investments in technical textile sector have increased specially in hygiene, infrastructure and automobile sector. There are large opportunities for India in synthetic-based textiles like activewear/sportswear, winterwear and functional fabrics which we need to tap but that would need state of the art finishing capacities where India lacks presently. Also Indian exports are largely concentrated on the US and EU markets while many other markets like Japan, Canada and Australia offer better opportunities. In fact India's share in Japanese imports of textiles is hardly 1.5 per cent and offers a large opportunity if our manufacturers adapt to stringent quality framework of Japanese buyers.
Against the background of COVID 19 pandemic, what are the new challenges and opportunities before the Indian textile industry?
The biggest challenge the industry has is to retrieve back the demand which has reached lowest ever levels during pandemic. For this the economy needs to pick up and jobs need to return back. Also the supply chains which got fractured during COVID 19 need to get back on track for fulfilling the orders. The new opportunities are in exports and import substitute products with synthetic based products and technical textiles showing demand traction. China+1 policy of buying houses will open up new opportunities for Indian apparel makers but for that we need to build large capacities in garment making. Home textiles also offer big growth potential in exports due to hygiene consciousness. Medical and hygiene textiles areother areas where India has larger opportunities post COVID.
Has there been any change in the demand pattern (for textile machinery/accessories/solutions) in the post-COVID era compared to pre-COVID period?
The changing consumer trends in the market have necessitated change in the demand pattern for machinery and related technological solutions to some extent. As said earlier customers are looking for digitisation of the manufacturing processes hence machines with IoT capabilities and AI interface are preferred. Similarly due to labour issues faced during COVID the trend is to go for maximum automation of the processes. Due to this many automation products are in great demand which cover doffing, transportation, packaging and storage. Intelligent machine solutions and plant monitoring are sought while purchasing new plant and equipment. Also customers are more conscious about ecology and resource utilisation (machines which are energy efficient require less water, chemicals and produce less waste).
What are the emerging trends in textile manufacturing? And how is A.T.E. gearing up to tap these trends?
The emerging trends in textile manufacturing are shift to synthetics, reduction in water and chemicals in processing, Zero Liquid Discharge (ZLD) in waste water treatment, shortening of manufacturing processes through new technologies, energy efficient manufacturing processes, automation of manufacturing processes and logistics, plant monitoring for better control over the manufacturing, usage of mobile apps for plant monitoring. A.T.E. is present in many of these areas with latest technology solutions. Wherever there are gaps we are making efforts to find right partners in those areas.
What are your growth plans for A.T.E.?
Anticipating the changing market trends we, at A.T.E., have focused more on automation/machine upgradation area by starting a new division. This division undertakes upgrades of existing processing machines, warping and sizing machines and supplies equipment for value addition. Recently we tied up with Sieger Spintech which is specialised in automation solutions like Ring frame auto doffing, automatic roving transportation, automatic cone packing and automatic storing & retrieval systems and cone to container automation solution. We are also focusing on accessories and consumables which have sustainable growth. We have also tied up recently with Morgan Tecnica, Italy which is a leader in cutting room automation. Looking at the opportunities in the medical and hygiene area, we have recently tied up with BICMA, Germany for diaper and mask making technology. We are also focusing more on the technical textile area for growth as A.T.E. can offer technologies for all the verticals including nonwovens, wovens, knits, warp knits and coating & lamination solutions.
Gurudas Aras, Director -Textile Engineering Group, A.T.E.
BLURB
China+1 policy of buying houses will open up new opportunities for Indian apparel makers but for that we need to build large capacities in garment making.