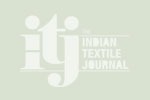 Aspire, believe & deliver: India – The future of global fashion
In 2020 alone, Asia Pacific accounted for 51 per cent of the global textile market, making it the largest region. India is the second-largest manufacturer and exporter of textile and clothing in the world, with a 5 per cent share of global trade.
In 2020 alone, Asia Pacific accounted for 51 per cent of the global textile market, making it the largest region. India is the second-largest manufacturer and exporter of textile and clothing in the world, with a 5 per cent share of global trade.
The Indian textile industry is one of fastest growing industries across the world, providing employment opportunities to millions. According to a research, the global textile market is expected to grow from $594.1 billion in 2020 to $654.7 billion in 2021, at a compound annual growth rate (CAGR) of 10 per cent.This growth mainly due to the companies reorganising their operations and recovering from the COVID-19 impact, that had earlier led to restrictive containment measures involving social distancing, remote working, and the closure of commercial activities that resulted in operational challenges.
In 2014, the 'Make In India' policy was introduced encouraging the best-in-class manufacturing infrastructure to foster innovation in the manufacturing sector. With the idea of developing India into a global manufacturing hub and attracting investments from around the world, the 'Make In India' also aimed at leveraging India's tremendous export potential, by ramping up manufacturing and creating more jobs. Going forward, 'Make In India' dynamics shall add to growth momentum of Indian companies as vaccinations uplift mood and spread cheer instilling a happy state of mind for both companies and consumers alike.
The outbreak of COVID-19 pandemic had an impact on the textile manufacturing market in 2020 as supply chains were disrupted due to trade restrictions, decline in consumption as lockdowns were imposed by governments globally, which also halted manufacturing activities.
In order to strengthen the industry in the post-Covid world, Indian Prime Minister hinted towards the slogan, 'Vocal for Local', introducing the idea of promoting homegrown companies/industries. Furthermore, the textile ministry introduced the PLI scheme, i.e., Production Linked scheme, that provides incentives to manufacture and export of specific textile products made of man-made fibres, which would help boost India's growth to make it a global textile player. This scheme and along with some others too are likely to be introduced in order to encourage domestic production as the focus on government's flagship scheme, AtmaNirbhar Bharat (self-dependent India) endures. The latter is geared to open up employment further in this industry and making the country a strong center for the global textile requirements.
India is expecting a V-shaped recovery in the coming fiscal year, and textile and apparel space cannot lag behind for long. Stepping into 2021, there's a need to re-work the business strategies in order to ensure maximum growth and output.
Looking forward, an ICRA report suggests that for fabric and domestic apparel categories, the revenue growth in FY2022 is projected at 30-35 per cent and 35-40 per cent, respectively, with these segments estimated to report steeper contraction vis-a-vis other segments in FY2021.So, the projections and the pulse of the current market indicate a surge in demand.
Owing to the pandemic, the textile market 2020-21 saw a drastic drop in sale, and a decrease in raw material cost and manpower cost, while other costs continued to increase. Textiles, especially luxury suiting business was hit by pandemic, due to decrease in demand, being a discretionary product retail sales was slow initially and then gained momentum. The pandemic also propelled a major drive towards digitisation for most traditionally run industries like textiles – where B2B brands/customers adapted quickly to technology and placed orders online.
E-commerce fared well throughout and especially due to convenience of not stepping out and deep discounting from a B2C perspective. Sales from pre-festive and pre-wedding seasons fared well. The markets opened up and there was an increasing demand for fabrics from September 2020 onwards. This truly uplifted the industry sentiments. There's a very big play for weddings in 2021, especially from April onwards and we are expecting a further rise in demand for fancy/wedding collections.
With the markets opening up, there is certainly optimism about the new season for both domestic and export channels. FY21-22, shall witness a shift in human psychology, with a revival in demand and businesses bouncing back and therefore, be a great year for the textile and apparel sector. The transformation that most of the industry endured during 2020 was a step in the right direction to emerge as winners in the current year.
To make sure a smooth transition into the new year, some of the business strategies one should look at are-
• Innovation: One of the most crucial business strategies is to innovate. Businesses need to understand what their customers want, what are the changing trends, etc., and accordingly introduce product and service innovations, and cater to their needs. For example, customers are now looking for value-additions like anti-viral properties or wrinkle resistance to their existing fabric; performance fabrics segment has great potential here.
Product development: Companies need to foresee requirements of customers for both product evolution (new blends, designs, patterns, etc) and product extensions.
Channel expansion: Additionally, businesses need to expand market reach, which will be a result of introduction of newer products as well as increasing customer base by offering a plethora of products to choose from.
Supply Chain efficiency: Domestic and global players are going to increasingly seek timely deliveries and for this strengthening the efficiency across the supply chain will be key.
Effective Communication: It's necessary as it drives productivity and frictionless work. In order to have a frictionless organisation, establish goals, implement procedural changes (cutting out unnecessary and perhaps repetitive steps) and technology changes (automate steps, have better quality machinery, seamless technology, eliminate grey areas and time lags). A hyper personalised communication approach aims at delivering relevant content product or service information to each user using artificial intelligence and real-time date, ensuring a more advanced and personalised marketing. This strategy enables businesses to understand customers touch points and a customised experience and warrants higher level of success.
Digitisation: With people staying cooped up in their houses during the pandemic, a large fraction of customers turned to a heavily digitised way of consuming content, shopping online, etc. Businesses, now more than ever need to incorporate and accelerate digital transformation.
Customer Experiences: One of the lessons that COVID-19 pandemic has taught industrial leaders globally is the necessity to adapt and adopt to new techniques and transform customer experiences. Today, the only way of achieving its full impact and remain sustainable, is by rethinking a business or even the business model itself.
The three tenets of this transformation are-
– Customer-centric strategy : the mental make-up of the customer has changed and need brands to reassure them of quality
– Redesigning and digitisation of customer journeys
– Establishment of permanent live feedback loop
Empower skilled resources: Members of every team should be infused with confidence, and charisma. Leaders need to mentor the team and establish themselves as work role models. Keeping discussion open at all times, employees should encourage constructive criticism.
Agility: One of the most important strategies that need to be implemented is agility, the ability to quickly adapt and introduce a new product, promotion or pricing structure in line with the consumer preferences. Companies need real-times information in order to make quick decisions on what's working, and what isn't, what innovations should the company look at etc. Being relevant to the consumers is the key goal and the agility and decisive nature shall determine the scalability for any business.
With global markets now looking at India more so for their export requirements, it is time to gear up and show our manufacturing prowess. By scaling up and catering to diverse geographies, there is a white space that is waiting to be captured.
India is fully geared up to deliver to global expectations and perhaps become the leading supplier to the world!
Aspire, Believe and Deliver…with this steadfast motto India will be in the forefront, and be a powerhouse of the future of global fashion.
About the author:
Having over 20 years of experience in complex business ecosystems, product strategies, brand management, sales and distribution, financial analysis and general management, Vikram Mahaldar, believes in idealism and works towards creating a culture that inculcates and upholds superior work ethics. He currently heads one of India's largest worsted fabric manufacturers, OCM, as their MD & CEO.