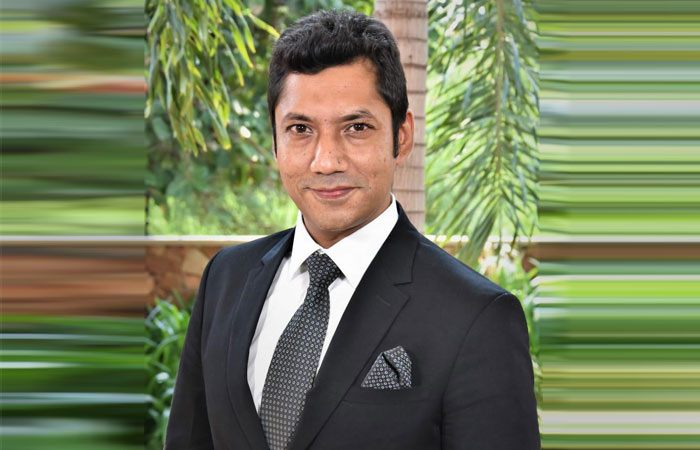 Lindström is among the 380+ companies globally with net-zero targets approved
Lindström continues to remain the only organised rental workwear service company in India with PAN India operations, employing more than 900 persons across the country. Today, the company provides clean workwear to more than 750,000 persons on a daily basis with more than 3 million garments in circulation in India catering to more than 2000 customers across different industry segments. Lindström serves versatile industries including many critically important ones food, pharma and healthcare companies, who require reliable and high standards of hygiene. Jayant Roy, Managing Director, Lindström India, shared insights into the company's recent offering and their upcoming plans during a discussion with Divya Shetty.
What is the recent trend in work wear in India as well as globally?
Unlike countries which face a huge amount of workforce shortage and therefore high penetration of the service industry, in India, workwear rental services is a relatively new concept introduced by us about 16 years back. Most of the companies in India have been depending on their own in-house capability for meeting the various requirements of workwear for their employees. But, now, with the emergence of Lindström, the entire 360-degree need of an organisation are being taken care of, thereby freeing a good chunk of efforts and resources, which the organisation can use in its core business activities.
Can you share some of Lindström's recent innovations in the realm of technical textiles?
Recently, we launched an eLindström service portal. This web based service allows customers to better manage their own orders and track the workwear location between their own facilities and the laundry, which eventually also increases the transparency of its operation. Each of the company's garments is equipped with an automatic remote tracking tag, which allows it to easily track the usage of the garment and their wash cycles.
What steps is your company taking to minimise its environmental impact and promote eco-friendly practices?
Lindström is among the 3350 companies with targets approved by the Science Based Targets initiative, and among the 380+ companies globally with net-zero targets approved. Our targets to halve our greenhouse gas emissions by 2030 and reach net-zero emissions by 2050 were approved this year which means that we are globally among the first companies in the textile industry with approved near and long-term targets. We have three focus areas how we will reach the target. In terms of textiles, we will increase the recycled and bio based materials in our textiles, encourage our suppliers to set climate targets for the reduction of emissions, manufacturing textiles closer to customers, and developing new IT capabilities for better planning and optimisation. In terms of our laundries, we will continue the optimise the laundry process and switch to renewable electricity and energy sources.
Circular economy practices are gaining momentum globally. Could you share Lindström's approach towards circularity in the technical textile sector?
Lindström's entire business model is based on circular economy, so sustainability has been part of our operations for several decades. It is also essential part of our purpose and strategy.
Our business model encourages to reduce overproduction of textiles by keeping the textiles long in use, and producing new pieces only when needed. For example, every year we repair over 4.5 million pieces of textiles and extend their lifespan. Our business model also encourages to conserve natural resources, and we have a long history in optimising water, energy and detergent usage in our laundries, and loads and routes of our deliveries. For example, between 1990-2020 we managed to halve our water and energy usage per textile kilo.
Can you share the long-term as well as short-term growth plans of the company?
Our business concept is still unique in many Industry segments in India. The beauty of our business is that companies in all industry segments and companies of all sizes are our potential customers.
With our high growth rate in India, have expanded our operations to cover almost the entire geography of India. Lindström Group is happy to continue to invest in expanding our operations in the future as well.