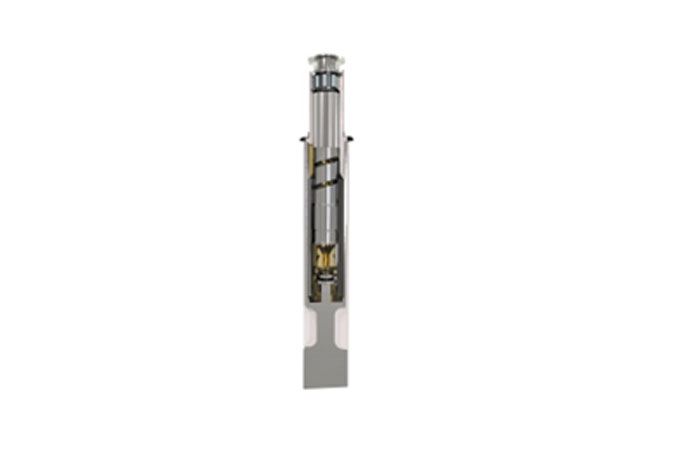 Most sold energy-saving spindle in the market
LENA has become a real game-changer for many spinners around the world, including India.
Modern spindles are expected to deliver faster speeds and higher productivity while consuming as little energy as possible. Novibra offers the right spindle to support these needs: LENA – the Low-Energy and Noise-Absorbing spindle. With energy savings up to 6 per cent, LENA helps to tackle the ongoing energy crisis.
Energy savings and production increase are crucial factors for spinning mills to remain competitive. With speeds up to 30 000 rpm, the smallest wharve diameter on the market and a second damping system for noise reduction, LENA has become a real game-changer for many spinners around the world, including India.
Saving energy through technological optimisations
LENA was designed to achieve the highest possible speeds with low energy consumption. Speeds up to 30 000 rpm are achieved, while saving on average 4 to 6 per cent energy. Such achievements were only possible through innovative optimisations. The neck bearing diameter was reduced to 5.8 mm and consequently the wharve diameter could be reduced to only 17.5 mm, a premiere in the market. The smaller wharve diameter allows the machine to operate at lower speed while keeping the same spindle speed and thus, the desired yarn count and twist.
Reduced noise and extended lifetime
For efficient noise reduction, LENA features a second damping system. This unique and well proven Noise Absorbing System Assembly – known from Novibra NASA spindles – provides additional protection to the spindle bearings, ensuring minimum neck bearing load. Thanks to lifetime grease in the damping chamber, micro vibrations are absorbed. At the highest speeds, the damping system plays a decisive role as it significantly increases the service life.
A game-changer for Indian customers
Customers in India have been enjoying the benefits of LENA such as Divya Lakshmi Mills, Sri Jayajothi and Company or SportKing.
Divya Lakshmi: With a total count of 12 000 LENA spindles, Divya Laskshmi has been successfully spinning various yarn counts for its domestic customers. The company successfully managed to increase speed of their 15 years old machines, without changing any motors or drives, to 24 000 rpm for yarn count Ne 80 combed cotton compact yarn. Besides the production increase, Divya Lakshmi was able to reduce energy consumption by up to 12 per cent.
Sri Jayajothi: Member of the prestigious Sri Jayavilas group, Sri Jayajothi is a manufacturer and exporter of world class quality products. The company has been running their LENA spindles at 26 400 rpm for four years already. As a result, they increased their productivity of Ne 60 100 per cent combed compact yarn while saving 7 per cent of their energy consumption.
Sportking: As a leading vertically integrated textile conglomerate of India, Sportsking owns several state-of-the-art manufacturing facilities in India. The company runs almost 30 000 LENA spindles and managed to increase the spindle speed by 5 per cent in their two main production lines – 100 per cent combed cotton Ne 40 and polyester/cotton blends Ne
40. Significantly contributing to energy savings, LENA is the spindle of choice to tackle the ongoing energy challenge and remain ahead of competition with unbeatable productivity levels.