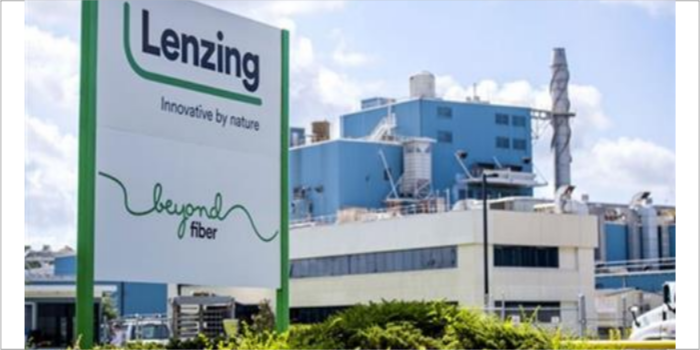 Lenzing offers VEOCEL E-branding services for nonwovens
To boost supply chain transparency, Lenzing will offer E-branding services via online certification and licensing of its VEOCEL brand, for the nonwoven industry. It will help partners and brand-owners raise brand value.
Lenzing,
Austria
As a first in
the nonwoven industry, Lenzing will offer E-branding services for its VEOCEL
brand. This move will help improve supply chain transparency for this category
of nonwoven fibre. Lenzing first launched the E-branding services for the
textile industry in 2018. This state-of-the-art system completely eliminates
the need for paperwork and unifies registration, approval, and application
process. This online system also helps in reducing response time.
Now, the
online process is also offered to the VEOCEL brand customers and partners. The
expansion showcases Lenzing's unwavering commitment to sustainability for
nonwoven applications, accelerates the digitalization of the industry, and sets
new standards for driving greater transparency," said Jürgen Eizinger, Vice
President, Global Nonwovens Business, Lenzing AG.
Eizinger
further added that the VEOCEL brand has now become a leading industry
credential that end-users relate to environmental responsibility. He said that
the new E-branding service will assure customers that the products they choose
are genuinely produced and sourced by the right partners. This will also assure
all partners that their supply chain process is transparent and trustworthy.
Two years
ago, Lenzing made it mandatory for all nonwoven products to use 100%
biodegradable and cellulosic materials to be qualified to use the VEOCEL logo.
The launch of the E-branding VEOCEL platform comes as a relief to all partners,
retailers, and brand owners. With the VEOCEL E-branding platform, people will
be easily able to apply for certification online and also check the latest
branding guidelines for VEOCEL products.
The Lenzing
Group has been known for producing specialty fibres made of renewable materials
like wood. This ecologically responsible brand's fibres are used in the
production of a variety of products like sports clothing, denim,
and women's wear. The fibres are also largely used in agricultural applications
and the production of hygiene products.
"We have
observed an overwhelmingly positive shift in consumer preferences as they seek
greater sustainability from the nonwoven brands they trust," said Harold
Weghorst, Vice President, Global Marketing & Branding, Lenzing AG. He also
added that with the new E-branding services, Lenzing will be able to provide
its end-users and brand partners some peace of mind that the products they use
safeguard the future of the planet.
Also read
https://indiantextilejournal.com/latest-textile-industry-news/itj-s-e-conference-discusses-industry-s-growth-map
https://indiantextilejournal.com/latest-textile-industry-news/lenzing-wins-award-for-sustainable-innovation
https://indiantextilejournal.com/latest-textile-industry-news/myntra–lenzing-tie-up-to-offer-sustainable-range