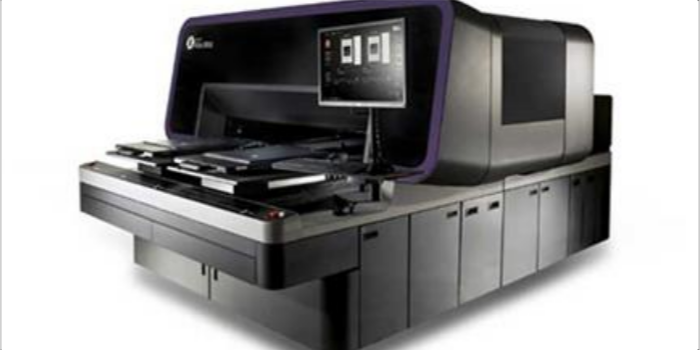 Kornit launches 3D MAX Technology for digital printing
The new MAX Technology includes 3D print capabilities for endless graphic decorations in a single, waste-free process. Kornit also announced two other products named Kornit Atlas MAX and ActiveLoad Automation technology.
Rosh HaAyin, Israel
Kornit Digital,
a worldwide market leader in digital textile printing technology, today
announced the release of its new MAX technology. The revolutionary technology
designed for on-demand production will help deliver the highest retail-quality
results and print versatility.
The mission of
this MAX technology is "One technology, highest quality, endless design
possibilities – all waste-free". The technology delivers extraordinary print
results on various fabric types, exceeding industry norms and setting a new
standard for the fashion and apparel industry.
An important
trait of the Max technology is XDi which delivers 3D capabilities to the
technology. Seamless graphic decoration replicating embroidery and vinyl heat
transfer can be done in a single, waste-free process. The yet-to-be patented
technology lets fulfillers and brands grow their offerings and include new and
innovative decorations that feature simulated embroidery and heat transfer applications.
The technology reduces the inadequacies and cost of operating analogue
technologies.
This first Max
technology iteration is available for Kornit Atlas MAX, a carbon-neutral,
industrial-scale DTG production system, that will be delivered with built-in
XDi technology. The first quarter of 2022 will see the upgrade to the installed
base of Kornit Atlas systems be available.
The company also
introduced the ActiveLoad Automation technology, a new robotic system to considerably
reduce the load of manual and labour-intensive media handling in the textile
decoration industry. This technology ensures minimal downtime and increased
output per shift. The patent-pending ActiveLoad Automation technology will decrease
human error and fatigue, irrespective of the employees' experience and training.
This announcement
will take Kornit Digital a step closer to fulfilling its promise of digital
transformation.
Related Stories:
https://indiantextilejournal.com/latest-textile-industry-news/kornit-wins-2020-edp-award-for-its-neopigment-
https://indiantextilejournal.com/latest-textile-industry-news/kornit-digital-unveils-game-changing-polyester-printing-tech-
https://indiantextilejournal.com/latest-textile-industry-news/kornit-bags-us-order-