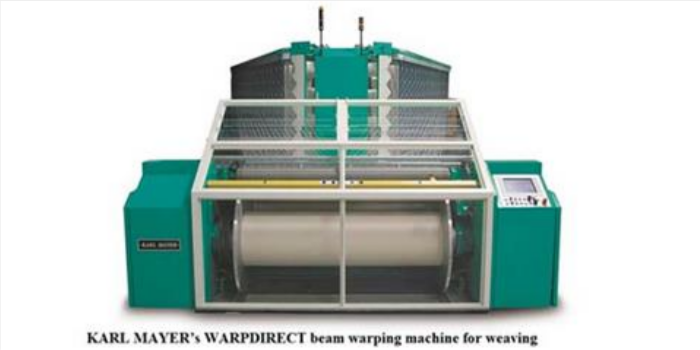 Indian weavers prefer beams from KARL MAYER
Indian weaving industry prefers beams from KARL MAYER warp preparation
Mumbai
The textile industry witnessed a slowdown due to the pandemic in 2020. Towards the latter half of 2020, however, a sudden rise in demand for home textiles overseas and from the domestic market spurred weaving units to install a large quantity of weaving machines; many of existing units were able to fully utilise their weaving capacities.
Over the past years, there has been a significant increase in shuttleless looms in the country due to the demand for quality fabrics and also favourable government policies for the power loom sector. While it appears as though the future looks bright for weavers in India, most micro, small and medium enterprises (MSMEs) are under pressure to upgrade the technologies they use, both improving quality while cutting costs to remain competitive. This has forced individual units to band together and form strategic alliances or become part of a common cluster so that they are able to reap the cost advantages of economies of scale.
Shuttleless weaving in India continues to grow with high-speed air-jet and rapier technologies. Weavers are also looking at other technologies to gain a competitive edge. Two additional, notable technological developments related to weaving include KARL MAYER's PROSIZE and WARPDIRECT.
CATEGORIES Industry Update