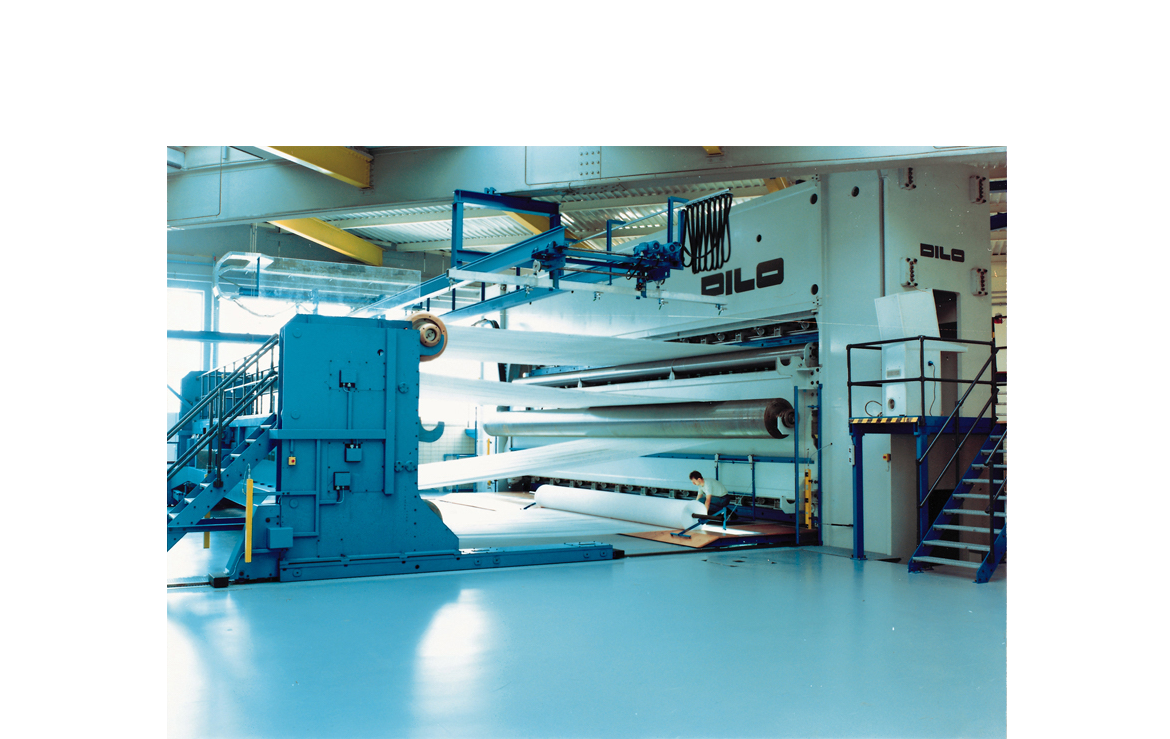 Index 2023: Exploring new horizons with nonwovens
IndexTM23 will be held from 18 to 21 April 2023 at Palexpo in Geneva
Index, world's leading nonwovens exhibition, will take place at the heart of Europe in Geneva, Switzerland. Edition after edition, exhibitors come to Index because they are highly satisfied with the unique business value and contact opportunitiesfacilitated by our world-leading nonwovens exhibition. Stand space reservations for Index 23 will be held from 18 to 21 April 2023 at Palexpo in Geneva.
Few exhibits from the edition
AJ Nonwovens: One specialist in PMC fabrics, including press felts, is INDEX™23 exhibitor AstenJohnson, which during 2022 has announced a new nonwovens plant in Waco, Texas – to open early in 2023 – as well as the formation of AJ Nonwovens as its dedicated nonwovens business. "When AstenJohnson acquired Eagle Nonwovens in 2014 and Foss Performance Materials in 2017, it was with the intention of investing in top-of-the-line needlepunch products, and continuing to grow these businesses," said AstenJohnson CEO and President Kevin Frank.
In addition to PMC materials, the new plant will focus on nonwoven fabrics for growth markets including automotive light-weighting and composites manufacturing, for customers in the automotive, aerospace, filtration, cure-in-place pipe and other technical industrial segments.
Hyperpunch: A second INDEX™23 exhibitor, Dilo Group, headquartered in Eberbach, Germany, has a leading position in the supply of needling machines for PMC press felts. "Dilo began the production of needlelooms for the PMC sector in 1990 in working widths of up to 15.8 metres, as well as complete lines including crosslappers," says Johann-Phillip Dilo, the company's CEO. "A breakthrough in the late 1990s was Hyperpunch needling technology, with elliptical movements of the needle beam."
Conventional needling technology, he explains, is based entirely on vertical movement and differences in the depths and densities of up or downward needling determine the fibre anchorage, the surface characteristics and the dewatering performance of a PMC fabric. Vertical needling can lead to irregularities in the felt surface, a non-homogeneous pressure support and consequently, to a lower dewatering performance.
Diagonal: Dilo's Hyperpunch systems have curved needleboards that enable the needles to penetrate the fabric diagonally. This needling technique, combined with various needling depths and densities and the use of different needle types, enables high-performance PMC press felts to be produced for each application, securing the best surface characteristics and tailored performance.
Because of the diagonal needling, the web anchorage within the layers of the fabric is said to be improved by up to 40%, based on a longer friction area. Consequently, the abrasion resistance of the web increases by the same ratio.
"Since the introduction of this technology, we have become the preferred supplier of this speciality equipment, often as part of full web forming and pre-needling lines," Dilo says.
Ecommerce
Beyond paper and cardboard, nonwovens have also played their own part in the ecommerce revolution, with original and virtually indestructible Tyvek envelopes, for example, having provided assurance in the delivery of sensitive items for over 50 years.
Especially in industry, engineered nonwoven grades can provide extremely soft and smooth padding to protect products with highly sensitive surfaces and avoid micro-scratches and are also extremely strong, for packing and transporting very heavy parts.
In the automotive industry, such nonwovens are used to make bags or containers that are adapted to the shape of the objects being carried. Automotive sub-contractors employ them for carrying moulded plastic components and lacquered or highly complex parts, because their use guarantees no fibre release, and particularly no paint faults.
The materials are also breathable and permeable to solvent vapours, making them very suitable for packaging painted parts. Today, these nonwovens are used to move many parts around the world, including electronics and glass, right across the supply chain and on to their final destination.
Material combinations
A wide range of nonwoven filter media manufactured by INDEX™23 exhibitors are at the heart of all air filtration systems, and can consist of, for example, pleated pre-filter panels based on dual-layer polyester nonwovens that are effective at removing larger airborne contaminants, combined with filters based on glass fibre nonwovens that enable the air handling system to remove smaller particles down to just a few microns. High loft airlaid nonwoven media and other advanced nonwovens can meanwhile achieve the required balance of filtration and energy efficiency without the need for a prefilter at all.