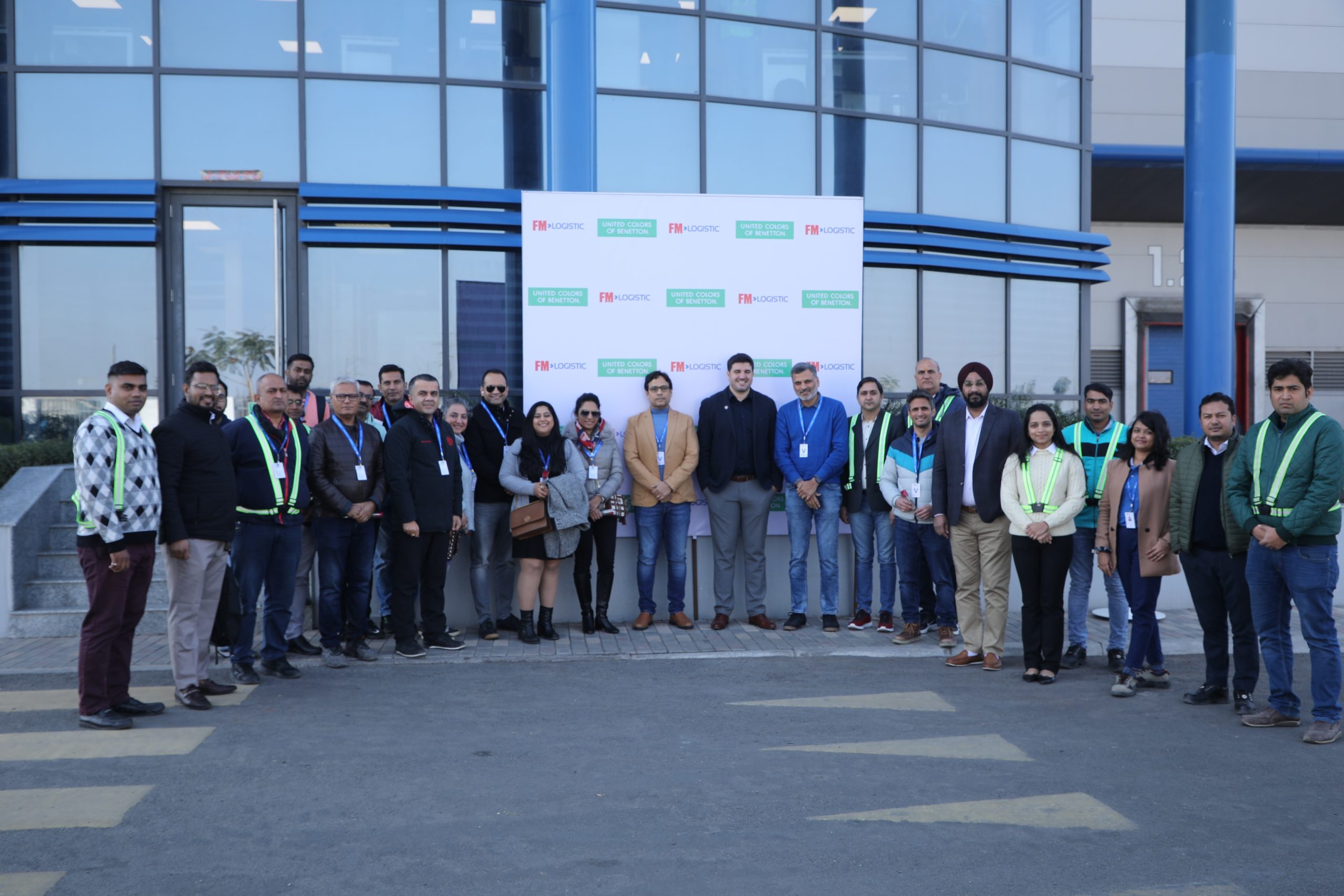 United Colors of Benetton India associates with FM Logistic India
This collaboration will run an end-to-end, omnichannel warehousing operations at FM's owned flagship facility in Farrukhnagar.
French 3PL service provider, FM Logistic, has been awarded an end-to-end national DC contract by global fashion brand, United Colors of Benetton. The operations formally commenced in the presence of Ramprasad Sridharan, CEO, United Colors of Benetton India and Alexandre Amine Soufiani, MD – FM Logistic India.
To support United Colors of Benetton (UCB) growth in India, FM Logistic will carry out storage and handling operations spread across 1 lakh sq ft at its owned FM Global certified and LEED Gold certified, Grade-A, Multi-Client Facility (MCF) in Farrukhnagar, Haryana. FM Logistic will not only cater to order preparation for UCB's owned, franchised outlets and other partners, including E-com across India. FM will deploy plug-and-play comprehensive supply chain and IT solutions that will work seamlessly for B2B2C operations. Additionally, FM Logistic will provide value-added services like labelling, repackaging and manage returns & refurbishments. Considering the seasonal nature of the apparel business, FM Logistic is well-equipped to manage the seasonal peaks (which exist for a major part of the year) through a world-class warehouse management system.
Speaking at the inauguration ceremony, Ramprasad Sridharan, CEO, United Colors of Benetton India said, "We are excited to work with an established player like FM Logistic to handle all aspects of our omni-channel warehousing needs. As a well-known fashion brand, we are building a robust supply chain towards the seamless transition of products from the warehouse to retail outlets, and ultimately to consumers, raising the user experience, satisfaction, and loyalty standards across all touch points."
Rajat Dhar, Head – Supply Chain, United Colors of Benetton Indiacontinued, "FM Logistic will be a key partner for Benetton India on the logistics and supply chain leg of the consumer journey. We are excited to leverage our combined strengths to improve the overall consumer experience through a state-of-the-art facility in technology and operational processes. I congratulate the entire FM team and the Benetton team who were involved in the project. This is the start of a long-term relationship between the two organisations, and I am confident that given the level of commitment demonstrated by both teams, Benetton India will make tremendous strides in strengthening omni-channel to support growth targets."
"We are committed to delivering to our customers the highest standards of safety, compliance, sustainability, conditions of work, quality and operational excellence at competitive costs, We are very thankful to United Colors of Benetton for their trust and long-term partnership. We are eager to support their rapid growth in the country by deploying our sectoral expertise, efficient solutions and technology along with the best warehousing standards in the country. Thus, enabling them to offer the best quality and a large range of products to their end consumers across various distribution channels from one integrated, state-of-the-art and sustainable order fulfilment setup. We are delighted to partner with United Colors of Benetton to manage their fulfilment operations pan India," stated Alexandre Amine Soufiani, MD – FM Logistic India.
FM Logistic's Farrukhanagar MCF, which is 7 Lakh sq ft in size, is the first FM Global certified and LEED Gold-certified warehouse in India. The facility is equipped with top-of-the-class fire safety provisions to ensure a safe working environment for all collaborators. Clean energy generation through the use of solar panels, water treatment plant, rainwater harvesting, pebble mulching for water conservation, sensory LED lighting, etc. are some of the other sustainable features of the facility. The world class insulation and ventilation offers the best conditions of work on the shop floor in the country.
About United Colors of Benetton
Benetton Group is one of the best-known fashion companies in the world, present in the most important markets with a network of around 4000 stores and workforce of over 6000 employees. A responsible group that plans for the future and lives in the present – with a watchful eye to the environment (sourcing approximately 60% sustainable cotton), to human dignity, and to a society in transformation – the Group has a consolidated identity comprised of color, authentic fashion, quality at democratic prices and passion for its work. These values are reflected in the strong, dynamic personalities of the United Colors of Benetton and Sisley brands.
United Colors of Benetton's commitment to women empowerment has always been a central feature of the brand that, through its communications campaigns and collaborations with leading non-profit organizations, makes the public reflect on women empowerment of universal relevance.
About FM Logistic India
FM Logistic in India is one of the key 3PL companies. It has a presence over 100+ locations and manages 7.0+ million sq. ft. of warehousing space, employing 5000+ employees. FM Logistic India provides Warehousing & Distribution Logistics services for the FMCG, Retail, Automotive, E-commerce, Engineering, Telecom, Pharma and other sectors. The company is the recipient of several Logistics and Supply Chain Management awards that bear testament to the quality and focus that it brings to its customers. For more information, please visit: http://www.fmlogistic.in. You may follow FM Logistic India on LinkedIn at #fmlogisticindia.