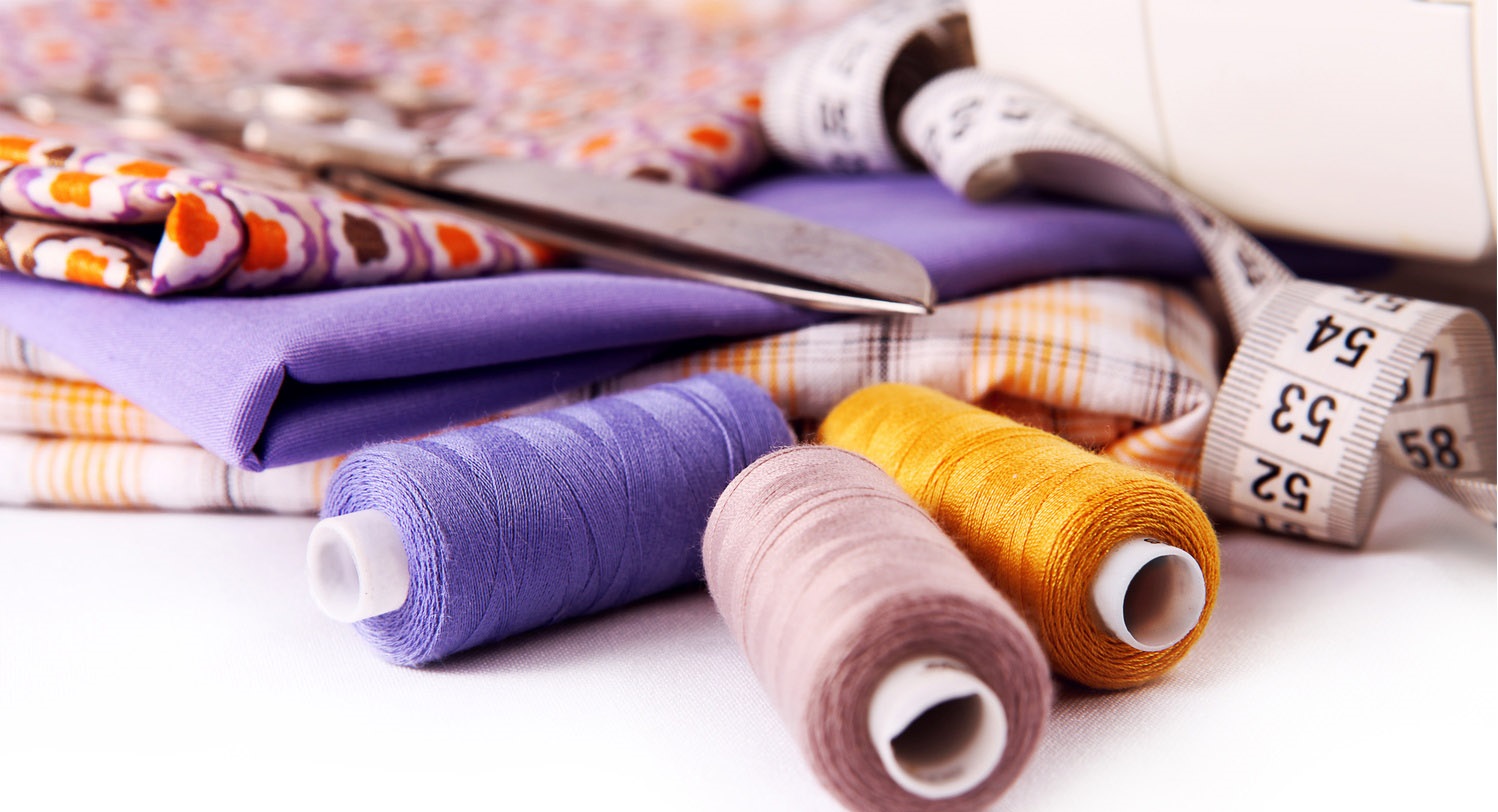 Gain scale to re-weave India's success story
Pranav Chaudhry and Aditya Rajyan analyse the Indian textile & apparel industry's standing amid the changing market scenario and how it can emerge as a global T&A manufacturing hub
India is among the world's largest producers of textiles and apparel (T&A) with total produce around $ 140 billion of which about $ 98 billion is domestically consumed and $ 42 billion exported. The Indian textile and apparel industry contributes about 5% to the country's GDP and 12% to overall exports. In 2021, India held a 5% share in the global T&A trade and ranked the 3rd largest exporter in the world. Going forward, India aims to become a major textile and apparel manufacturing hub, however, due to a lack of trade agreements with major markets and stiff competition from China, Vietnam and Bangladesh, it will be difficult for India to gain a significant share in the global textile and apparel trade without proper planning. Let us explore where the Indian T&A industry stands today amid the changing market scenario and how it can re-weave itself to emerge as a global textile and apparel manufacturing hub.
India as a textile and apparel player
India is the second most arable country and enjoys a huge fertile land mass of 156 mn hectares of which about 9% is utilised for cotton production. This very feature has provided India with abundant cotton. The cotton fibre-based products constitute the majority of the total produce. India's raw material resources are not limited to cotton fibres, India also possesses the world's largest crude oil refinery, whose by-product, ethylene, is the main raw material for polyester production. Considering that raw material holds the highest weight in the cost of textile and apparel manufacturing, its easy availability must provide us with a competitive position in the global market.
Textile and apparel sector is a labour-intensive industry and India has an abundance of manpower. India also has one of the lowest costs of electricity (next only to Vietnam) and labour (next only to Bangladesh) among the major players of textiles and apparel. However, we are still unable to become the preferred manufacturers for western buyers due to certain shortcomings.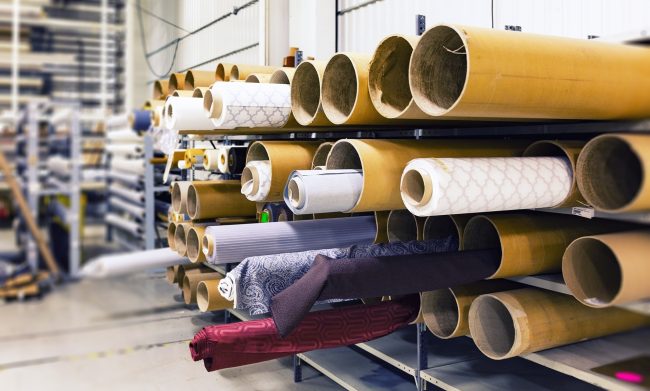 Given below are shortcomings of the Indian T&A industry:
Conventional technology: Since the textile and apparel sector is perceived to be for MSMEs by local businessmen, reluctance to upgrade machinery timely causes maintenance issues and directly affects the quality and efficiency of production. As per the Ministry of Textiles annual report FY20, it is estimated that more than 75% of the shuttle looms are obsolete with a vintage of more than 15 years and have virtually no process or quality control devices/attachments. This yields lower productivity and poor fabric quality. While the competing nations are advancing further to adopt Industry 4.0 norms, Indian manufacturers still struggle to upgrade the basic technology of technology.
Absence of economies of scale: In India, the average looms per shed are 15 to 30 which is majorly present in the decentralised sector. However, the global manufacturing leader viz. China has 300 to 400 looms per shed and focuses on a large scale of production. Similarly, garment factories in India usually consist of 500-1000 machines, whereas the ones in China and Vietnam possess 3000-4000 machine set-up providing them with the leverage of large-scale organised production. The absence of economies of scale has led to the high cost of manufacturing, low manufacturing competitiveness and low potential for product development.
Lack of factory compliance for export: Global brands and retailers seek fully compliant factories which can supply ethically manufactured products. The Indian T&A sector lags in this aspect as most of the textile units in India are not socially and environmentally compliant to attract large global brands and retailers. These units do not have energy conservation measures, HR policies, etc. Many of them also do not possess quality and health & safety compliance.
Shortage of skilled workers: Indian apparel industry needs to upgrade the skill level of the manpower by investing in skill development. The skill level of workers is not up to the mark when compared with the competing nations like China, Indonesia, Vietnam, etc, leading to lower production efficiencies and high defects per hundred units.
Insufficient product diversification: Apparel manufacturing units in India have restricted themselves towards limited products (mainly cotton apparel). However, the global fashion industry is extremely dynamic with diverse needs for several end-use applications. The absence of large-scale synthetic apparel manufacturers makes India lose a significant share in the apparel market.
Lack of integration (actual or virtual): India is perhaps the only large fabric producer which is majorly into greige fabric exports. Weaving in India has rendered as a low value-added activity with very less margins; hence, smaller businesses. An end-to-end integrated unit for apparel production saves on transportation costs and aids better production planning to achieve higher efficiencies thus saving costs.
Limited trade agreements and international relations: India due to its economic conditions is considered one the fastest growing major economies in the world, this status forbids India access to trade agreements with developed nations, especially with the G7, as they prioritise under-developed countries to import products. For Ex: Europe GSP.
Will India ever get back to its previous status?
Bangladesh, despite the lack of cotton, raw material and various challenges, has formed one of the largest apparel industries due to the coherence of government policies and the proactiveness of manufacturers. Vietnam has also put itself on the map as one of the largest textile and apparel manufacturers in just a decade. Several other nations are getting stronger day by day. These nations have built themselves stronger with strategic planning and support from the global market. India is also working towards becoming a major exporter of textiles; however, it is only possible if proper planning and focus are given to things that are needed the most such as building large capacities, working on product diversification, increasing MMF production capacities, working strictly in compliance and most importantly providing the right quality every time. Emphasising these factors will not only get India its status back but will also make India one of the major T&A manufacturing hubs.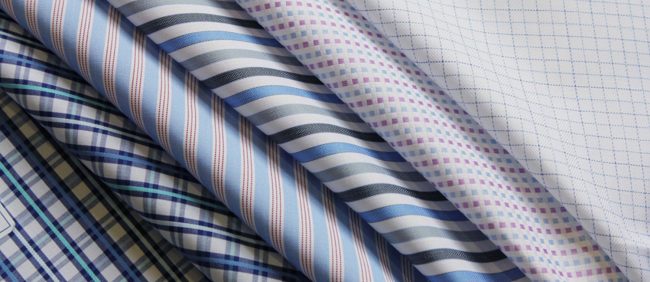 Global outlook of T&A industry
Given are some of the emerging trends in the global textile and apparel industry:
Rising demand for synthetics: The man-made fibre (MMF) segment accounts for about 70% share of the global fibre consumption with the majority of the share held by polyester fibre. The global fibre consumption has increased from 87 milliion tonnes in 2014 to 103 million tonnes in 2022 (Refer Figure 1). Polyester has replaced cotton to become the world's largest and fastest-growing category with a current global consumption of 59 million tonnes. It can very well be inferred that the demand for man-made fibre is growing significantly across the world considering the low cost, demand-supply gap of cotton, and versatility of design and application. Realising the potential of the synthetic industry, the government of India has also taken the initiative to promote synthetic textile manufacturing in India and launched dedicated schemes like PLI and MITRA.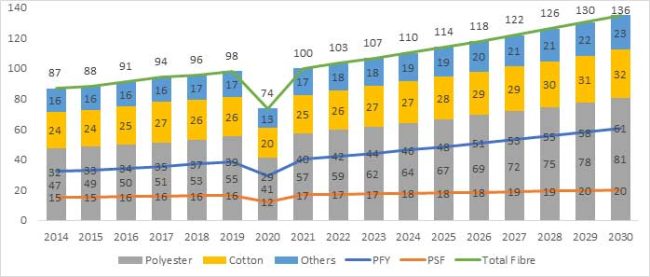 Growing sustainability concern: There are growing concerns among consumers regarding the sustainability of today's textile and apparel products. The global textile and apparel industry is amongst the most polluting industries and the environmental concerns facing the textile sector are vital. However, to counter and control the negative effect, textile companies worldwide are taking corrective measures with the ultimate aim of making textile and apparel a green & sustainable industry. These measures include controlled use of natural resources like water and energy in production processes, using raw materials which are sustainable in the long run, managing discharge of hazardous chemicals used in dyeing and coating, disposing of waste ethically, treating water before discharge, using recycled products and adhering to certain guidelines to eliminate health-risks of workers, consumers as well as the environment. There are various internationally acclaimed standardisations and autonomous accreditations present today which have become a benchmark for measuring the sustainability of any company. With continuous efforts in the field of sustainability, the textile industry holds the potential to be more sustainable.
An alternative to China: As the world seeks alternatives to China post the pandemic, a new opportunity awaits at the doors of India. India seems to be the most economically sound alternative to the world. Many investors and manufacturing firms are shifting their facilities to the country. Taking leverage of this very global situation, the Indian government has invited investors with lucrative subsidies under various policies to set up major manufacturing facilities in India. The subsidies will help manufacturers produce for lower prices and gain cost competency while generating employment in India and helping boost India's exports of textile and apparel. The strong economic growth conditions of India and a capitalistic mindset of the government in addition to the global requirement of an alternative to China has fostered further growth of exports for India and the government is targeting a $ 100 billion exports by 2030.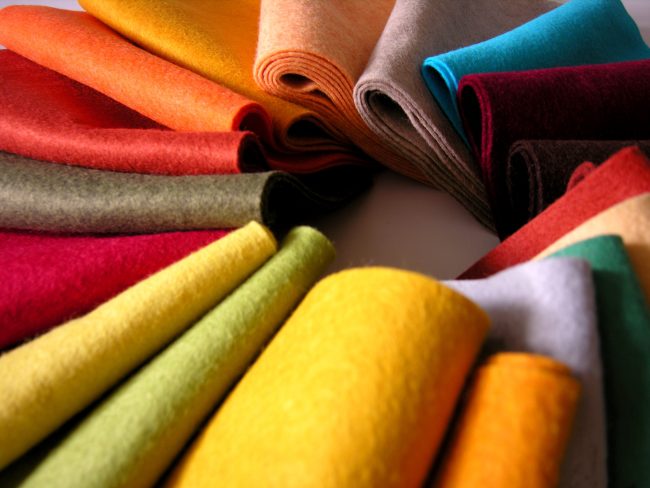 Macro-economic trends affecting the global textile industry: The Russia-Ukraine war has had a massive impact on global inflation. Russia is a significant producer of crude oil globally (10 million barrels per day). Due to the sanctions on Russia from the west, crude oil prices rose by more than 50% in the month of April leading to economic instability globally and collapse of economies with low energy security. This instability induced inflation of up to 10% in G7 economies and affected purchasing power, affecting demand eventually. As a result of the instability lately, the raw material price index for textile and apparel producers in India has increased by 50% (as shown in Figure 2). Russia is also one of the major producers of fertilizers, producing about 3.5% of global fertilizers. The price of procuring fertilizers from the country has increased as a cause of war, which has added to the already sky-rocketed cotton prices (75000/candy). Air embargo over Russia and Ukraine, the major bridges of Eurasian trade, however, has led the air-transport to take longer routes, hence charge more. Higher air freight has hampered 17% of the global trade.       
Despite clocking all-time high sales, major textile and apparel players of India witnessed lower EBITDA in Q1 FY23 when compared with Q1 FY22. Cost competency is affected by all manufacturing countries that outsource their energy requirements, particularly crude oil.
Action plan to overcome these challenges
The government has set up advisories across industries to interact and understand on-ground problems. Lack of economies of scale is a major issue in the Indian market leading to loss of cost advantages derived from the organized production and large scale of operation. To build such facilitates with lower production cost and lesser lead time of delivery, the Indian government is ensuring to make the most out of the country's present international relationships and global positioning. The government is in talks with the UK and other leading economies of the world to sign FTAs, which will increase Indian exports, help build on the manufacturing competencies of the country and provide Indian manufacturers cost and efficiency advantage over a longer period of time due to economies of scale.
PM MITRA and PLIs: PM MITRA is the government's initiative that will help strengthen India's infrastructural as well as logistical capabilities. PM Mega Integrated Textile Regions and Apparel Parks (MITRAs) Scheme, launched by the Ministry of Textiles (MoT) will develop integrated large-scale and modern industrial infrastructure facilities for the total value-chain of the textile industry like spinning, weaving, processing, garments, textile manufacturing, processing & printing machinery industry. Ministry of Textiles has allocated a budget of Rs. 4,445 Crores to strengthen the Indian textile industry by enabling a larger scale of operations, reducing logistics costs by housing the entire value chain at one location, generating employment, and augmenting export potential.
The Indian textile and apparel industry is largely cotton dominated, while the global demand is steadily shifting towards man-made fibres due to value-for-money and functionality aspects. Other reasons for the shift are that natural fibres like cotton are not able to meet the growing customer demand creating a gap that can be fulfilled by manmade options. To provide a boost to indigenous manufacturing of MMF textiles and technical textiles, the Government of India launched the Production Linked Incentive (PLI) Scheme with a budget outlay of Rs 10,683 crores. The scheme, as the name suggests, is supposed to provide benefits to stakeholders upon achieving certain targets. This approach depicts the business mindset our government possesses. The scheme has been a huge success in its first phase with total of 61 large-scale companies approved. The government has further released a Draft of PLI 2 to boost apparel businesses with minimum investment criteria of 15 crores for apparel and 10 crores for textile accessory businesses.
Product diversification: Global buyers look out for manufacturing partners to source products across multiple ranges. A diversified product range for India will make a one-stop solution for buyers. De-risking of business to keep up with ongoing trends is another benefit of product diversification. The capability to manufacture multiple products will generate a pull factor and help build India's strength as a manufacturing brand.
Manufacturing excellence: Manufacturing excellence is the ultimate key to success for the Indian textile and apparel Industry. Focusing on manufacturing excellence can help the companies to counter input cost inflation, improve overall performance and set a growth-driven goal. Manufacturing excellence is a disciplined and scientific way of doing things. The technology level, management, manpower skill level, gaps and challenges, all can be answered through achieving manufacturing excellence within the company.
Skill upgradation: The textile and apparel industry is facing a shortage of skilled workers. This shortage creates a bottleneck for the industry to provide higher quality products. To address the issue, the government of India has launched Samarth Scheme and Deen Dayal Upadhyaya Grameen Kaushalya Yojana (DDUGKY). These schemes aim to provide a demand-driven, placement-oriented skilling programme. Under Samarth and DDUGKY government has allocated 1300 Crores and 5600 crores respectively. More than 12 lakh people have been trained to date and about 7.5 Lakh people have been given jobs.
Aim to make India the leading manufacturer
India has recently clocked 5th position in the leading economies of the world. We are the fastest growing nation (7.8%) with massive growth across sectors, especially infrastructure, building roads at the fastest rate (40 km/day) in the world, privatisation to expand and improve transportation facilities like air and sea ports and an emphasis to manufacture in India for the world provide India with a competitive and capitalistic approach which creates abundant opportunities and high competency in the country.
The Indian government has emphasised sufficiently policy improvements, incentives and subsidies to promote textile and apparel production in the country. The target can, however, be achieved only if the businesses cohere with the motive of India as the leading manufacturer of textile and apparel. A perception shift in the industry leaders from textile and apparel being an MSME business to making it a large-scale business is a must for achieving the goals.
About the authors:
Pranav Chaudhry is the Research Analyst at Wazir Advisors Pvt Ltd. He is an entrepreneurial professional with an year of experience in founding one of the top 10 E-Commerce handicraft start-ups in the country.
Aditya Rajyan is the Consultant with Wazir Advisors. As a strategy consultant, he has conducted numerous market opportunity assessment, techno-economic viability studies, sector mapping, etc for leading Indian and international companies.