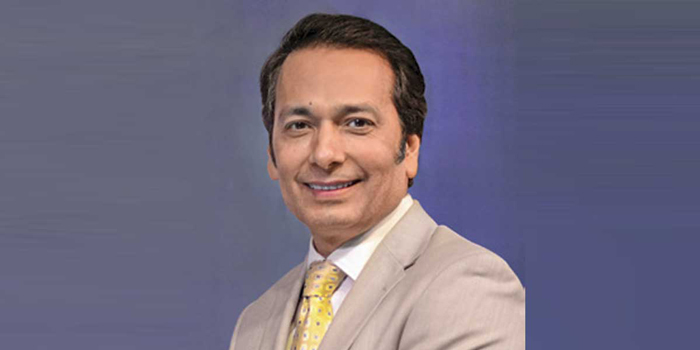 FTAs must to speed up exports
Ban on import of cotton products from China's Xinjiang region on account of human rights violation resulted in escalating cotton prices in 2021.
In addition, the industry suffered immensely from global container shortage resulting in unprecedented increase in vessel shipping costs. However, due to pent up demand, the global apparel market recovered in 2021 by 16% to reach $ 1.5 trillion (from $ 1.3 trillion in 2020).
According to Wazir Advisors, the global textile and apparel (T&A) trade is expected to reach $ 1 trillion by 2025 from $ 839 billion in 2019, growing at a CAGR of 3% from 2019. In 2020, apparel ($ 416 billion) was the largest traded category with a 54% share in the global T&A market ($ 774 billion), followed by fabrics ($ 124 billion) with a share of 16%. China ($ 293.9 billion), with 38% market share, continued to occupy the top exporter position followed by Vietnam ($ 40.4 billion) and Germany ($ 36.7 billion).
India's performance in global T&A trade in the recent years has not been commensurate with its abilities. In 2015, India stood second in the pecking order in the global textile & apparel market with $ 37.1 billion worth of textile exports. It slipped to the sixth position in 2020 (with 29.6 billion) while some of the smaller Asian countries (Bangladesh & Vietnam) moved ahead of India. According to CII-Kearney report, relatively limited market access, longer lead time, high cost of capital, etc are some of the main reasons of these poor performance.
Lack of preferential trade agreements with key importers, such as the European Union, UK and Canada for apparel has led to decline in India's overall exports. Indian apparels are subjected to 11.7%, 11.7% and 17.1% import duties in EU, UK and Canada, respectively. On the other hand, Bangladesh and Vietnam (via their free trade agreements) enjoy the zero-duty benefit in these three key consumption markets. This duty differential makes Indian apparels highly uncompetitive. No wonder Bangladesh and Vietnam have gained market share in these markets at India's expense.
In the US, where India faces similar duties as Bangladesh or Vietnam, India's apparel export growth in 2015–2019 is better than that of Bangladesh. Hence, augmenting market access via new trade agreements with select economies to reduce duty differentials will give a big push to India's exports. While India has started FTA negotiations with the UK, it needs to fasten the process with other key markets like EU and Canada.
The Textiles Ministry has set a bolder target of $ 100 billion in textile exports in the next five years (from estimated $ 40 billion in 2021-22). To reach there, the government will have to put in place FTAs along with fiscal push (for incentivising investments).
Talking about performance, The Indian Textile Journal (ITJ) will present India's Top 50 Textile Companies in the forthcoming ITJ Annual Edition 2022. The mega edition will analyse the top performers and rank the best among them based on their sales/revenues, profit and market capitalisation growth.