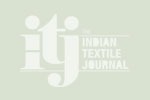 Focus Incubation Centre at Nitra inaugurated
Innovation is the key to success, sustenance, and growth in today's highly competitive customer driven market place. There is no denial the fact that today every customer is demanding as well as discerning.
Innovation is the key to success, sustenance, and growth in today's highly competitive customer driven market place. There is no denial the fact that today every customer is demanding as well as discerning. This situation is prevailing in all the industrial sectors including the textile & clothing (T&A) sector. As a result of this textile industry is also resorting to new innovation every day where, among other things, Technical textile plays a key role. Innovations no doubt speed-up developments but in order to achieve innovation proper fiscal measures, strategic changes and need-based R&D must play a big role. R&D, in particular, helps the entrepreneurs in optimising cost of production, improving quality, and leading production to new innovative and value added items so that the individual company and the industry, as a whole, can sustain fierce competition in the market.
The Focus Incubation Centre (FIC) at NITRA was inaugurated on July 27, '18 by the Hon'ble Union Minister of State for Textiles, Ajay Tamta in presence of Sanjay Kumar Jain, MD, TT Ltd and Chairman, NITRA and its Past Chairmen, R K Jain, CMD, Pasupati Spg & Wvg Mills Ltd and R L Nolkha, Chairman, Nitin Spinners Ltd. Also present on the occasion were Dr Arindam Basu, Director General, NITRA and many eminent industrialists.
In his welcome address, Chairman of NITRA, Jain said that this was a move to promote innovation and start-ups in the textile arena by providing the right facilities and support to budding entrepreneurs of the industry. He also added that NITRA along with CITI is coming out with a contest to identify bright and innovative ideas, and help such ideas be converted into commercial utility.
NITRA, one of India's premier Textile Research Associations (TRAs) since its inception in 1974 has been continuously helping the Indian T&C industry achieve innovation through its long research and development experience covering almost every aspect of textile and apparel industry. A rich portfolio of 15 patents (awarded and filed) and successful completion of more than 200 need-based research projects to support the industry, undoubtedly, is an ample proof of that. This big gamut of NITRA's research & development activities has touched upon both Central & State goverment sponsored researches as well customised researches conducted for leading companies in Indian textile industry. Furthermore, it is a matter of great pride that today many technologies and products that are developed by NITRA's rich pool of scientists have been commercialised and used successfully in the industry.
Keeping NITRA's excellent service for the textile industry in mind and to bring up this success to the next higher level, MoT, GoI has designated NITRA as Centre of Excellence (CoE) for Protective Textiles & Automotive Textiles with providing infrastructure for developing expertise and technical capability for quality evaluation, product development and knowledge dissemination in the field of protective textiles. Similarly, to live up to the government's trust, NITRA scientists had also come up with many innovative products in this domain such as military and paramilitary uniforms from NYCO, cut-resistant gloves from composite metallic yarn, and development of fabric for stab resistant vest, to name a few.
Director General, NITRA Dr Basu, while addressing the gathering, proudly said that the Focus Incubation Centre (FIC) will provide necessary facilities and technical guidance to encourage technical textile entrepreneurs for testing new ideas and technologies and thereby leap forward to more innovations in the products that they make. He is very confident that many new developments will happen in FIC and he invited entrepreneurs from across the country to join FIC to make their dreams a reality.
Hon'ble MoS, Textiles, Ajay Tamta, in his address, mentioned about the deep impact of textile industry in Indian economy in terms of its significant contribution to the country's GDP, foreign exchange earnings and employment generation. He asserted that the government has already taken many necessary steps and offered various attractive schemes in order to boost the Indian textile industry with special thrust on technical textiles. While concluding, the minister also shared his views on different issues prevalent in the Indian textile industry. Past Chairman, NITRA Nolkha proposed the formal vote of thanks.