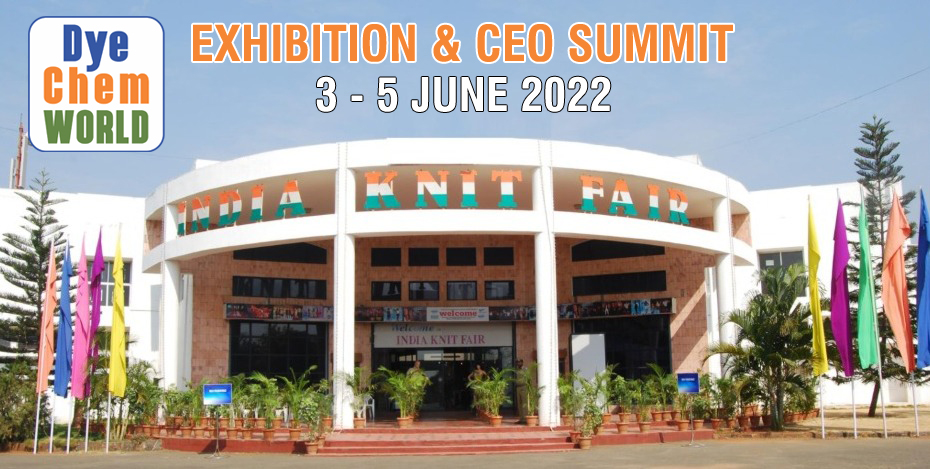 Fineotex Chemical and AMA Herbal to exhibit at DyeChem World
AMA Herbal Laboratories Pvt Ltd and Fineotex Chemical Limited will participate in Dyechem World Exhibition, which will be held in Tirupur from June 3-5, 2022.
The textile dyes and chemicals industry is expected to clock significant growth in the coming days, with rising investments in the textile and apparel industry. "Chemicals is avast industry, and specialty chemicals, in particular, are a niche segment that will be driven not only by increased domestic consumption but also by strong demand from international markets," said Aarti
Jhunjhunwala, Executive Director of Fineotex Chemical Limited (FCL), a prominent player in the business that manufactures specialty chemicals and enzymes for an assortment of industries like textile and garment industry, water treatment industry, leather industry, construction industry, etc. The company has a strong focus on sustainability. And has in place a number of certifications from well-known audit institutes such as Blue Sign, ISOs, OEKOTex, GOTS, etc.
The Lucknow-based AMA Herbal is the leading manufacturer and exporter of extract form of natural dyes for the textile industry and herbal products. "We rely on and encourage sustainable practices and spread our message to the whole community at large. The world is gradually embracing sustainability to bloom nature's prosperity. AMA Herbal promotes a better life, better future, and healthy living of people today, tomorrow, and forever through its natural and herbal products," said Yawer Ali Shah, CEO, AMA Herbal.
AMA Herbal has a strong R&D programme that helps produce natural and ecofriendly textile dyes which are much in demand today. "We make them user-friendly and reasonably priced for the benefit of the people and humanity. Our in-house R&D is recognised by the Department of Scientific and Industrial Research (DSIR), part of the
Ministry of Science & Technology," informed Shah. AMA Herbal products are exported to more than 36 countries across the world, including the USA, Europe and Asian countries, and are certified by reputed and well-accepted international agencies.