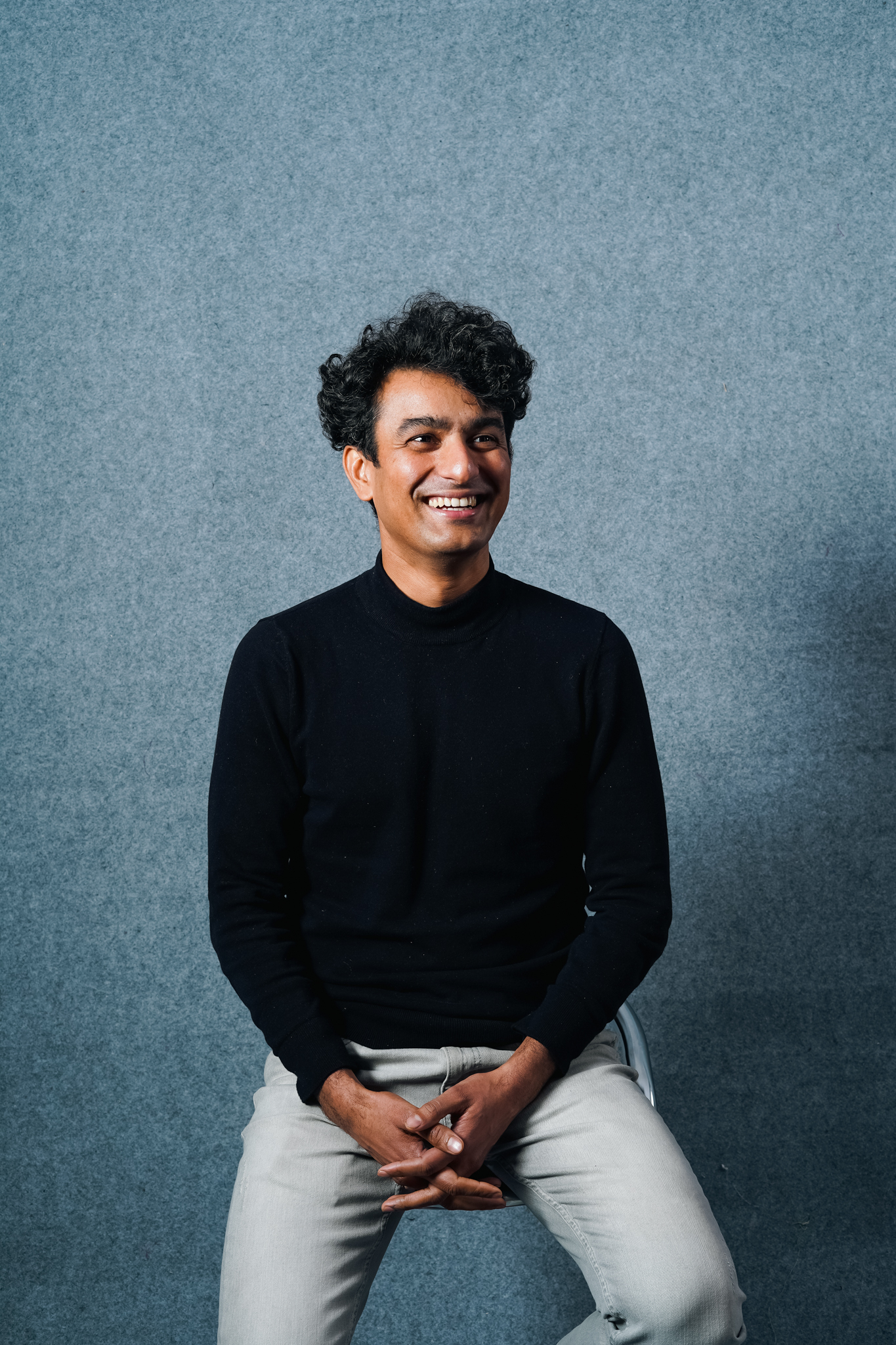 Fabriclore aims to become a hybrid product company cum marketplace
Founded in 2016 by Vijay Sharma, Anupam Deo Arya and Sandeep Sharma, Fabriclore – which literally means 'stories of fabrics' – is an online brand that aims to revive India's use of both traditional and modern fabrics by delivering premium curated fabrics. The brand works in close collaboration with designers to co-create spectacular classical and fusion designs, in both clothing and home furnishing. In this interview with Rakesh Rao, Anupam Deo Arya, Co-founder of Fabriclore, elaborates more of the fabric & clothing market and new opportunities for the start-up.
What prompted you (other co-Founders Vijay Sharma and Sandeep Sharma) to start Fabriclore?
We never had an agenda to start a business in fabrics or textiles as I had no idea about it, though somewhere inside, I always yearned to be a part of a consumer design-oriented project. So, it was a mere stroke of luck. My partners and I realised the demand for fabrics in the market was not being fulfilled. Hence, after plunging into the segment deeper, we were surprised to be acquainted with the sheer diversity of fabrics in India! This is how we hatched the idea of starting a business in the same field.
Could you explain to us the business model of Fabriclore?
Fabriclore is evolving into becoming a hybrid product company cum marketplace wherein manage fabrics design & production and connect fashion designers and consumers on a single platform. We are moving from just a product-centric approach to a solution-centric ecosystem.
What is the contribution of clothing and home furnishing segments to Fabriclore's bottom line and top line? Which is showing faster growth?
At the moment, we are focused 100% on clothing. Though a lot of clothing fabrics are used in home furnishing and vice versa. In the near future, we will launch a comprehensive range of home furnishing fabrics too.
How do you analyse the Indian textile industry?
Indian textile industry is segmented into two main segments i.e ready-to-wear garments and ready-to-stitch. Traditionally, the ready-to-stitch segment is further divided into two segments, suiting-shirting and printed/weaved/embroidered segment. While the first one is fairly organised, which is just 15% of the market but the second one is where a sheer degree of diversity and scale exists. We want to be the one-stop solution for this entire supply chain until a customer gets a customised garment.
What kind of challenges are companies like Fabriclore facing at present?
Both the backward side supply chain (i.e. fabric artisans, manufacturers) and forward side consumer (i.e. designers/boutiques/consumers) are highly fragmented and diverse. So achieving economies of scale is the biggest challenge. But, once reached a minimum feasibility mark, the market is exponentially big. Another challenge is the rising digital advertising costs. Within the digital realm, traditional means of advertising i.e. Facebook and Google are increasingly becoming very costly. So, reaching out to customers beyond traditional means of advertising is a challenge we are actively trying to overcome.
Has the Indian textile industry failed to leverage its rich tradition in textile to create a niche for itself globally in handcrafted textile products?
Absolutely, no doubt about it. Traditional textiles have no standardisation, quality control,and traceability. Fabrics like Indigo, Banarasi have no industry-accepted standards, and hence there is no traceability or authenticity of such crafts on a global level. Not enough affordable infrastructure is available to test this category.
Global buyers need clarity, specification of fabrics, where are these crafts coming from, highly unorganised clusters of artisans. The good part is that there are a few initiatives that are now being taken in India on the natural dyeing process but there's a long way to go. This industry is diverse and a lot of effort is needed.
How is the market for curated fabrics?
The market is phenomenal; fragmented but huge. There is a lot of scales that is needed to achieve the viability of curated fabrics.
What kind of new opportunities are you looking to tap?
Firstly, on the product development side, we are collaborating with brands working with proprietary yarn like LIVA to bring traditional crafts on a global scale.
Secondly, we are opening a beautiful Experience Studio. The buying will still be online, but one will get to experience, touch & feel the fabrics that they already love at the studio.
Thirdly. we want to be the brand to reckon with by any designer or boutique, DIY/ Sewing enthusiasts, – anybody who is conscious and is aware of what they are wearing or creating. We want Fabriclore to be the first thing that pops in mind.
What are your growth plans?
We want to be known as a global fabric brand built on design, quality & technology that integrates suppliers, designers, boutiques, and consumers on a single platform. A strong sense of brand recall value, high engagement activities offline and online. We are looking at double-digit growth for this financial year along with a global expansion and a beautiful Experience Studio.