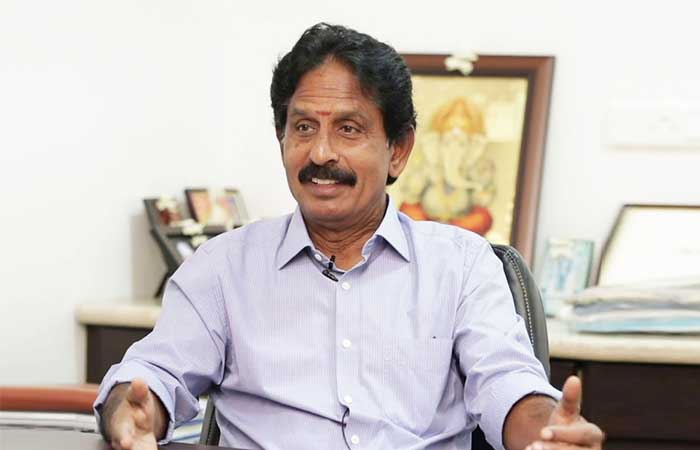 We are looking forward to the closure of the two FTAs
Eastman Exports is headquartered in Tiruppur, India's knitwear hub. They are a key apparel supplier to at least 30 international brands. The company's product portfolio includes knitwear from basic inner wear to premium T-shirts and jackets with additional ability to produce eco-friendly products made with organic and recycled cotton, recycled polyester and regenerated cotton blends. N Chandran, Chairman, Eastman Exports Global Clothing, discusses the current state of the Indian textile industry and how is the company contributing in this growth with Divya Shetty.
Kindly brief us about your company.
We have a strong reputation in the industry for our commitment to sustainability and high-quality products. We use eco-friendly materials such as organic cotton and recycled polyester.
In terms of manufacturing capability, the group has a fully integrated knitwear setup, including spinning, knitting, dyeing, finishing, embroidery, printing and garmenting, and provides a complete apparel manufacturing solution from fibre to fashion.
Further, we are the market leader in dyeing with a constant focus on sustainable manufacturing and materials. In fact, Eastman Exports was one of the first companies in the region to introduce Zero Liquid Discharge, fostering a closed-loop system that embodies the essence of circular economy.
How was your performance in FY23? What were the key challenges in FY23? How did you manage to grow in spite of the challenges? What were your standout achievements in FY23?
The global textile industry is heavily reliant on complex supply chains. One of the current challenges is that a number of factors, including COVID-19, the Russia-Ukraine war, rising energy prices and higher logistical cost, have disrupted the supply chains. This has in turn led to shortage of raw materials and finished goods.
Fortunately, Eastman Exports has managed to navigate through the challenges relatively well. We could do this by securing several new clients due to our strong product development capability and flexibility in mitigating adverse effects of recession. By expanding our customer base, we have been able to offset some of the damage caused by the economic downturn, if not fully.
What is your current assessment of India's textile industry? What kinds of trends are you seeing in the market at present? How is your company gearing up to tap these trends?
There have been several reports in the media regarding factories running up to 50 per cent of their capacity, piling up of inventories, and slowdown in consumption in the US and the European Union among others. Nonetheless, this is a cyclical occurrence that emerges approximately every 10 to 12 years and is impacted by numerous external factors beyond the control of industry participants. Encouragingly, this phase is transitory in nature. We expect the market to regain full momentum in another three quarters.
What is the global standing of the Indian textile industry?
India's textiles and clothing sector contributes about 14 per cent to the industrial production and 3 per cent to the GDP. Notably, approximately 27 per cent of foreign exchange earnings originate from the export of textiles and clothing exclusively. Additionally, this sector plays a substantial role in employment generation. These statistics underscore the crucial significance of India's textile sector.
The government, too, sees the industry's potential to scale further. A few months ago, Union Commerce and Textiles Minister Piyush Goyal had highlighted that India was committed to achieve the € 90.79 billion export target by 2030.
How can India become more competitive globally?
There are a few areas which India's textile industry must focus on to become globally more competitive. One among the many focus areas must be forging strategic partnerships, participating in international trade fairs and exhibitions, and effectively leveraging e-commerce platforms. Further, collaborations with international fashion brands and designers can help penetrate high-end markets. Also, now that EU has tightened the rules around sustainability, garment and apparel exporters from India need to focus on promoting organic resources, adopting eco-friendly practices and maintaining utmost transparency in traceability.
Are the government policies to boost the industry's growth working on the ground? What else should the government do to propel growth?
The government has recognised the importance of the textile sector and implemented several initiatives, such as Make in India campaign, National Textile Policy, the Technology Upgradation Fund Scheme, announcement of PM MITRA parks and Production Linked Incentive Schemes among others. These measures have greatly helped the industry in attracting significant investment from both domestic and foreign investors, modernise, promote innovation, increase competitiveness and create jobs.
We are looking forward to the closure of the two separate Free Trade Agreements with the European Union and the United Kingdom. The reduced tariffs as well as more visibility in the European market are set to give a new impetus to the industry.