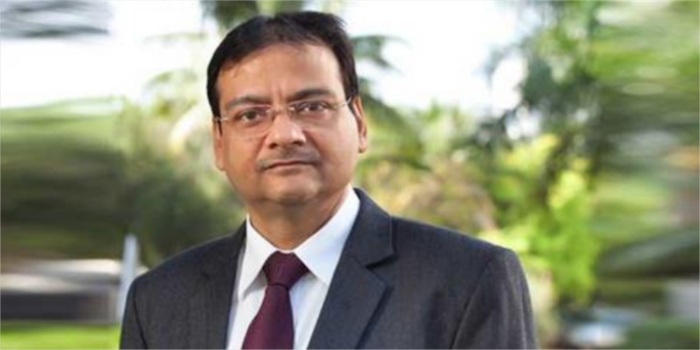 Vinod Kumar Gupta: Demand for knitwear is surging
In this interview, Vinod Kumar Gupta, MD, Dollar Industries Ltd, says that the work from home (WFH) norm and the prevailing pandemic are helping athleisure/comfort wear gain immense popularity.
The knitwear industry has been constantly registering a significant upsurge as these garments not only offer comfort but also are visually appealing and brings a greater-degree of versatility to the wardrobe. The work from home (WFH) norm and the prevailing pandemic have helped athleisure/comfort wear gain immense popularity, says Vinod Kumar Gupta, Managing Director, Dollar Industries Ltd, in this interview.
How has been the demand for your knitted range in the recent years?

Dollar Industries consists of an extensive product portfolio and is a one-stop shop for consumers, irrespective of demographics, gender and age groups. Our products are consolidated in 5 broad categories – Man, Woman, Junior, Always & Thermals. As a leading brand in the hosiery/knitwear sector, we command an enviable 15% market share in the branded segment and have become a trusted homebred brand for millions of consumers. Being in the basic necessity segment, the demand for our products has always been consistent.
When Covid 19 pandemic began, we witnessed a temporary dent in our operations. With the nationwide lockdown and Government restrictions, there was a demand-supply gap. However, after the restrictions were lifted, we saw a surge in demand for our products and a growth in our sales figures. In addition to our brick-and-mortar store, we ventured into online sales via major e-commerce portals, which resulted in a commendable growth in our online sales.
What are key challenges faced by knitwear makers in India at present?
The main challenges plaguing the knitwear industry are as follows:
The domestic market is experiencing a shortage in cotton yarn which is majorly leading in the increase in prices of the hosiery and knitwear products. Due to this steep price hike, the garment manufacturers in Tirupur had called one-day voluntary closure to protest against this menace. Moreover, the industry body also wants the government to regulate the exports to ensure the supply of yarn to the domestic market. Also, the first priority should be taking care of the needs of the domestic market and, hence, the raw materials should not be exported to other countries till our country's demands are met
It has been an unorganised industry since a long time. It is also dominated, to, a certain degree, by a significant number of small-scale companies, with 60-65% of the industry divided and unorganized
Strong competition from global brands is another challenge
High labour costs
Implementation of a standardised GST system for apparels, since input taxes are higher than production taxes, causing a shortage in working capital
Which segments in the knitwear industry will drive the demand in the future?
We believe that the knitwear industry will be witnessing a surge in demand in the coming years. Innerwear and athleisure will be the key segments that will witness a spike in sales. Men's innerwear segment has always seen a constant growth. However, with growing aspirations, increase in number of working women, social media exposure, brand awareness, evolving fashion trends, etc. are key factors responsible for the rapid surge in the women's innerwear segment
The work from home (WFH) norm and the prevailing pandemic have helped athleisure/comfort wear gain immense popularity. The segment has also softened the blow on various organisation during the rough stretch of the pandemic.
What are your growth plans for the knitwear business?
Dollar's success has always been fueled by innovation. We have continuously developed and integrated cutting-edge technology into the manufacture of our goods over the years. We will witness some additions in Force NXT, Missy and Athleisure segment. With the pandemic and the 'Work from Home' trend, athleisure has gained immense popularity amongst consumers. We will soon be entering the brassiere category as well.
Our retail strategy is a mix blend of conventional brick and mortar stores as well as ecommerce portals. Currently, we are focusing on digital process implementation or upgradation of our internal digital platforms to smoothen our operations. The areas we are focusing on are Distribution Management system (DMS); Sales force automation system; auto replenishment system; and moving to SAP.