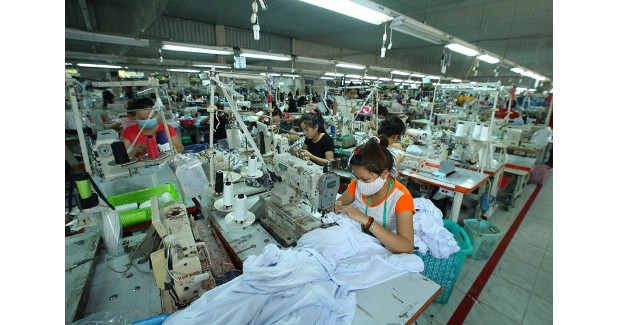 Vietnam FTAs boost export revenue
FTAs have played an important role in boosting the growth of garment and textile exports from Vietnam
Vietnam has a great opportunity to increase its export revenue through the implementation of 10 free trade agreements (FTAs) which are being utilised effectively by enterprises. FTA signing markets all see strong growth. As one of the Vietnam's key export goods, garment and textile is one of the sectors to have gained high export turnover in recent years.
The Vice President of the Vietnam Textile and Apparel Association (VITAS), Truong Van Cam, said that FTAs have played an important role in boosting the growth of garment and textile exports. Specifically, the VKFTA signed between Vietnam and the Republic of Korea (RoK), which took effect in 2015, has helped to expand Vietnam's textile and garment exports to the RoK. Vietnam's textile and garment export turnover to the RoK reached $2.6 billion in 2016, up 9.5 per cent compared to the previous year, while the export revenue was reported at $2.9 billion in 2017, up 11.8 per cent compared to 2016.
The FTA between Vietnam and the Eurasian Economic Union which became effective in October 2016, has also contributed to increasing Vietnam's textile and garment exports to Russia from $84.8 million in 2015 to approximately $172 million in 2017. In addition, the establishment of the ASEAN Economic Community (AEC) in late 2015 has also had a positive impact on Vietnam's textile and garment exports to the ASEAN market, rising from $1 billion in 2015 to $1.35 billion in 2017.
Similar to the Chinese market, the effects of the Framework Agreement on Comprehensive Economic Cooperation between ASEAN and China, the ASEAN-China Agreement on Trade in Goods, and the Memoranda of Understanding between Vietnam and China have all helped to improve Vietnam's textile and garment exports to China, which ballooned from $2.2 billion in 2015 to $3.2 billion in 2017.