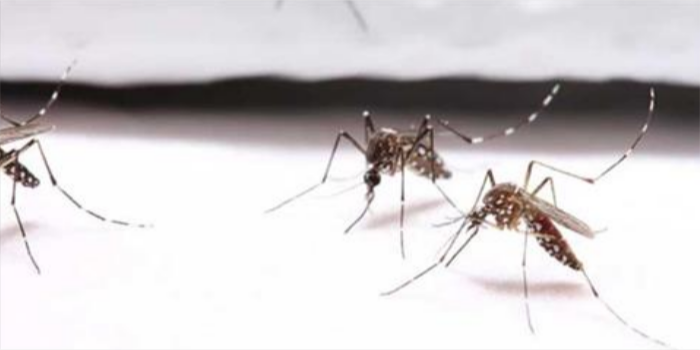 US researchers develop mosquito-resistant clothing
Insecticide-free, mosquito-resistant clothing using textile materials has been created by North Carolina State University researchers.
Carolina (USA)
Researchers at
the North Carolina State University, USA, have developed insecticide-free,
mosquito-resistant clothing using textile materials. The clothing is said to be
bite-proof and has passed the experiment of live mosquitoes. According to the
report generated by the researchers, that they were able to prevent 100% bites
when a volunteer tried this piece of clothing in a case with 200 live
mosquitoes.
The patent rights and intends to make clothing for commercial sale
in the United States has been licensed by Vector Textiles, an NC State start-up
company. The researchers feel that such clothing can prevent the spread of
diseases caused by mosquitoes like dengue fever and yellow fever.
According to Andre West, associate professor, fashion and textile design, NC State, the fabric
is great and will work. This is the best thing that the team has discovered. He
also said that it's a revolutionary idea that the mosquito can be prevented to
push through the fabric.
According to Kun Luan, clothing can be used in different ways. The
main idea is to have a sample that will cover the garments, he added. The
researchers will test the accuracy of their model which is predicted to be
bite-proof. When the live experiment was conducted, the researchers surrounded
a blood reservoir with plastic materials and then counted the number of
mosquitoes that came in contact with the blood. In another test, the
researchers picked up a series of knitted and woven fabrics that met the
bite-proof parameters. Later the numbers of bites received by the volunteers
were tested. As per Michael Roe, William Neal Reynolds Distinguished Professor
of Entomology, NC State, the final garment was 100% bite-resistant.
Source – Science Blog
Also Read:
https://indiantextilejournal.com/latest-textile-industry-news/wool-demand-continues-to-grow-in-eu–us
https://indiantextilejournal.com/latest-textile-industry-news/sgs-and-uniqlo-to-team-up-for-infants-clothing