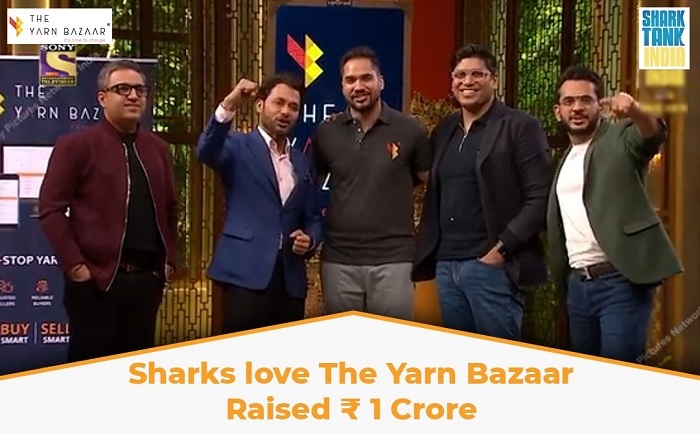 The Yarn Bazaar bags Rs 1 crore at Shark Tank India
Mumbai-based The Yarn Bazaar, a 1-stop yarn solution, has bagged Rs 1 crore funding in the first season of Shark Tank India. The investor included Peyush Bansal (Founder and CEO of Lenskart), Ashneer Grover (MD and Co-founder of BharatPe), Anupam Mittal (Founder & CEO, People Group) and Aman Gupta (Co-founder and CMO of BOAT Lifestyle).
On receiving funding from Shark Tank India, Pratik Gadia, Founder & CEO of The Yarn Bazaar, said, "This is a great testament to the efforts of our team and I would like to thank everyone and the entire textile industry for being such a great support to us. This is not our success but the success of Indian textile industry."
The Yarn Bazaar is a 1-stop yarn solution with a vision to organise the unorganised textile industry. Started operations in 2019, the company has done a business worth over Rs 230 crore on 100% advance payment. In addition to yarn buying & selling, The Yarn Bazaar has also been proudly associated with many national and international events as a media and marketing partner. And has been at the forefront of adding value to the industry by conducting interviews & podcasts with several industry leaders.