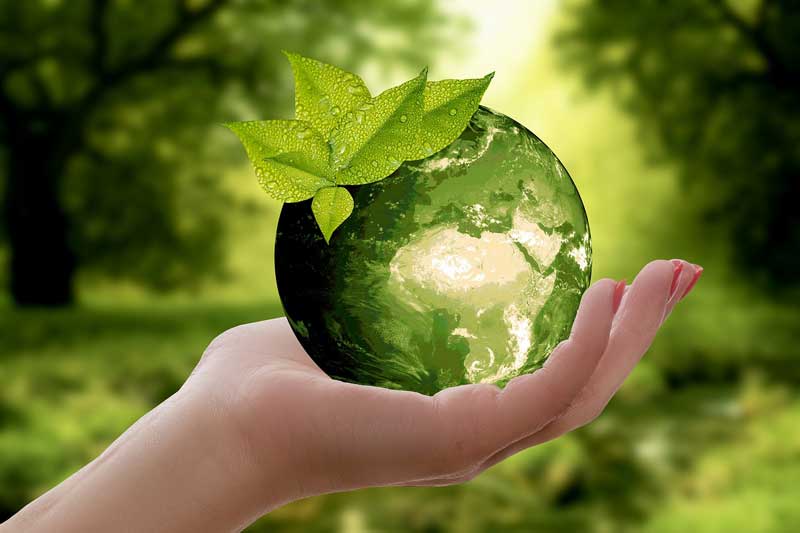 The textile industry's growing need to move toward sustainability
Sustainable fashion will likely gain more traction and enter the mainstream in the upcoming years, with more brands embracing sustainable practices and materials, informs Dr S N Modani.
Diverse businesses are being challenged to adopt sustainable practices to reduce their carbon footprints. Among these are the fashion and textile industries, which significantly impact the increase in CO2 levels. The textile and apparel sector has experienced extensive changes throughout the years, and it is undergoing another paradigm shift due to automation in production technologies and procedures. India is a global leader in textiles, producing everything from fibre to garments, and it has a highly promising value chain in place given the rapidly evolving processes and technologies. Due to its significant impact on GDP, industrial production, employment, and exports, the textile industry significantly impacts the national economy. The nation is the second-largest producer of textiles and apparel in the world. The textile and apparel sector contributes 12 per cent of exports, 13 per cent of industrial production, and 2.3 per cent of the nation's GDP.
The Indian textile sector accounts for 16 per cent of export revenue, 2 per cent of India's GDP, and 7 per cent of industry output in value terms. With approximately 45 million people directly employed and another Rs 6 crore in affiliated industries, including many women and rural residents, the textile industry has one of the greatest employers in the nation. Regarding global sustainability, India's textile sector is a key actor at a crossroads. The future actions of the industry will have a big impact on the environment and the global reach of Indian textiles.
Sustainable textile refers to an ecologically friendly production process, which means that all inputs, processes, materials, and outputs will be safe and healthy for people and the environment throughout the whole life cycle. Sustainable textiles are created and processed using renewable or recycled resources, which not only help lessen the negative effects on the environment but also support millions of employees by ensuring fair wages and safe working conditions.
It is crucial for both the preservation of the environment and the healthy development of civilisation. Demand for environmentally friendly goods has increased in the textile sector. There are several reasons for businesses to emphasize sustainability, including lower costs, environmental protection, and enduring customer support for environmentally responsible practices. Sustainability in the textile industry includes more than just using organic cotton or better working conditions. Numerous textile businesses have responded by launching several initiatives.
Some businesses are establishing sustainability and circularity throughout their entire value chain, including raw material procurement, production, supply chains, and waste recycling. They are focusing on pre- and post-consumer trash to change operations from linear to circular. They are committing to plastic recycling as they replace virgin polyester with recycled LDPE for packaging. The Indian fashion industry is working to develop sustainably and significantly reduce polluting waste by utilising natural resources and cutting-edge biotechnology techniques. Additionally, firms are now using Zero Liquid Discharge (ZLD), a sophisticated wastewater treatment method that eliminates all liquid discharge from a system. To lessen problems with wastewater in the business, the textile sector has also implemented ETP facilities. The eco-friendly fashion attitude is popular with consumers and is quickly taking over.
India faces competition for its exports of clothing from nations like China, Vietnam, and Cambodia that make products comparable to its own rather than from close neighbours Bangladesh and Sri Lanka which make different kinds of clothing. The largest barriers to Indian businesses competing with multinational corporations are production prices, export processing times, and foreign competitors' level of competitiveness. Particularly, manufacturers find it challenging to maintain tight quality standards for exports and produce them on time due to high electricity and raw material expenses.
Spinning, weaving, washing, and drying procedures normally consume a lot of energy, therefore saving energy is also advantageous for businesses in terms of lowering production costs. Utilising less water, harmful chemicals, pesticides, and fertilizers; adopting environmentally friendly production techniques; using less energy throughout production processes; and implementing the 3 R's—are all examples of sustainable practices in the textile business. Additionally, society is becoming more aware of green consumerism and seeking out eco products. Consumer, manufacturer, societal, and environmental safety are all addressed in sustainability standards and certifications.
Investing in R&D to employ sustainable raw materials and create environmentally friendly finished goods would help the textile sector advance responsibly without further damaging the environment. Since they are in the best positions to promote client feedback and tie it back to the production and procurement processes, many large brands are leading the sustainability mission. They are committed to preserving and enhancing the natural environment by giving back to nature more than it takes from it.
While the companies are taking multiple initiatives at their end, the Government has also stated a few policies to promote sustainability. The Production Linked Incentives Scheme, Amended Technology Upgradation Fund Scheme (A-TUFS), Schemes for the Development of the Powerloom Sector (Power-Tex), Scheme for Integrated Textile Parks (SITP), SAMARTH- The Scheme for Capacity Building in the Textile Sector, Jute (ICARE Improved Cultivation and Advanced Retting Exercise), and other programmes are all being implemented by the Government of India specifically for the promotion and development of the textile sector.
The textile industry is progressing towards eco-friendly practices where the waste material is converted into a fibre (like the use of PET bottles to generate recycled polyester fibre, they make an excellent substitute for polyester). With these approaches, the textile sector will soon develop into a sustainable one that can effectively compete on the global market and contribute to environmental conservation.
The future of sustainable fashion looks bright as more and more people become aware of the damaging impacts of rapid fashion on the environment and society. Additionally, the textile sector is progressively recognizing the value of sustainability and taking action to reduce its carbon footprint while embracing circularity. Sustainable fashion will likely gain more traction and enter the mainstream in the upcoming years, with more brands embracing sustainable practices and materials. As a result, consumer behaviour will change even more as people become more conscious of how their purchases affect the environment and choose sustainability.
By encouraging the reduction of waste and emissions while maintaining circularity, the adoption of sustainable practices in the textile industry will start a positive cycle that will encourage other industries to follow suit and ultimately lead to a more sustainable future. The industry must continue to strive for innovation and push the limits of what is practical since despite the optimistic advancements, much work still needs to be done. Collaboration between stakeholders in the fashion industry, decision-makers in government, and shoppers will be essential to achieving this goal and ensuring that fashion has a truly sustainable future.
About the author:
Dr SN Modani is currently MD & CEO of Sangam India, Bhilwara. Sangam India is one of the highest producer of PV dyed yarn in the country and has customers in yarn, fabric, denim and Seamless garment segments in more than 58 countries. Dr Modani has rich experience of 33 years in the textile field and spearheaded the evolution of Sangam India into a vertically integrated textile conglomerate.