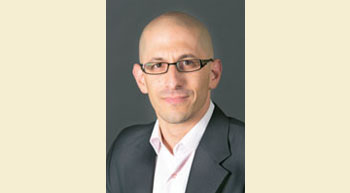 The magic of One Ink for All Fabrics!
Velvet Jet is the textile inks division of Bordeaux Digital Printink, an Israel-based developer, manufacturer and distributor of customer-focused premium inks and comprehensive solutions
Velvet Jet is the textile inks division of Bordeaux Digital Printink, an Israel-based developer, manufacturer and distributor of customer-focused premium inks and comprehensive solutions for all wide format inkjet technologies, printers and the graphic arts industry. For the past 15 years, Bordeaux has been a worldwide leader in development of a wide range of inks for the digital printing market for an enormous amounts of applications and industries.
The company products are recognised worldwide as highly reliable and cost-effective inkjet inks and coatings for wide and super wide digital printing industry, for all latest printhead technologies including Epson, Xaar, Konica Minolta, Toshiba and many more. Velvet Jet aims to utilize the years of experience in ink development and offer the textile printing industry new, innovative solutions in order to support this widely developing market.
Velvet Jet set recently another major milestone by passing the most rigorous level of testing and received the Global Organic Textile Standard (GOTS) approval. This is another proof for the high quality of this pigmented ink. Velvet Jet's GOTS certification provides yet another credible assurance for textile manufacturers that its pigment ink are also the most ecological choice, while maintaining high quality characteristics including uniform coverage for quality prints on any type of fabric while preserving the natural feel of the fabrics.
Velvet Jet brings a true ecological solution for textile print shops. First, with its GOTS seal this allergenic-free, water based and safe to use ink, assures it is the most ecological ink to use for digital textile printing. In addition, with its single pretreatment to all types of fabrics there is no post treatment required, no need to steam and wash post printing, thus there are no wash and dry cycles. As a result there is a tremendous reduction in electricity and water consumption and the entire process is shorten.
"Velvet Jet is already making waves in the textile segments as it brings a true change to the industry. Velvet Jet's pigment ink simplifies the complexity of the current digital textile printing." Says Guy Evron, Marketing Director at Velvet Jet. "With the latest GOTS certification we are also providing the assurance to our customers the use of our inks will benefit the environment and allow products to be marked as organic."
As home textile, fashion, décor and garment manufacturers are looking into digital printing process for easy and efficient processes, Velvet Jet ink, with the simple one ink-one process for all fabrics digital, is expected to dominate the textile printing arena.
Guy Evron spoke to Samuel Joseph, Editor of The Indian Textile Journal, in an exclusive interview.
Excerpts:
Editor: With the rapid growth of digital printing technology, give us briefly the growth of your company in this field.
Guy Evron: Bordeaux is one of the inkjet ink pioneers in digital inkjet ink manufacturing. The company, formed in 1999, offered solvent, water and other types of inkjet ink for all wide format printing and continues to sell these products today. A few years ago, the company developed its own dye sublimation inks used mainly in the printing of banners but also for polyester-dominated fabrics. Bordeaux's dye sublimation inks broadened the company's offering for textile. The company recently established Velvet Jet, a textile division dedicated for developing, manufacturing and marketing of inkjet inks for textile. Its latest development is a pigment ink, that can print on all types of fabrics, which enables to digitally print short runs of fashion of a mixed or multi-fibre fabric in one process.
Editor: What do you think are the benefits of your company's specific technology and machinery?
Guy Evron: Bordeaux's professional achievements is guided by the company's management and backed up by a professional and highly experienced R&D team. These two divisions enabled the development of the company's newest pigment ink intended for digital printing on fabrics, which is part of a complete printing concept of a unified print process for all fabrics.
With the use of the Velvet Jet pigment ink, print houses are able to simplify the print procedure with a single pretreatment for all fabric and no post treatment required in order to fixate the ink to the fabric. This simple print process enables printing for a large range of applications in one print shop with one printing line, without the need to change inks. This bold concept completely redefines digital textile printing, which until today, was characterised by multiple inks for different fabrics and complex print procedures.
Editor: Where are your markets located? What are your future strategies?
Guy Evron: In the digital printing market, Bordeaux already established its reputation for high quality inks and coatings and the company products are sold in over 100 countries worldwide via appointed distributors and printer resellers who sell the products directly to end users.
However, for the textile digital printing market, Bordeaux separated its activity and all marketing and sales are done under the Velvet Jet division dedicated to textile digital printing. Velvet Jet's marketing strategy is to work directly with textile digital printer manufacturers, printhead technology manufacturers and large end users with large production cycles who can benefit the most from Velvet Jet's solution and direct support.
Velvet Jet focuses on the main textile producing countries – India, Turkey, China and Italy, but maintain strong presence in the far east, Latin America and the rest of Europe.
Editor: How important is India's market in your scheme of things? How are you developing it?
Guy Evron: The Indian market has great significance in the world textile market. India, similar to the rest of the world, is gradually shifting textile printing to digital. Although the current rate of digital deployment is approximately 5 per cent, this is forecasted to grow in the coming years. As a textile producing country, India is likely to experience this growth and Velvet Jet pigment ink is a viable solution to the main limiting factors of digital textile printing.
Editor: What changes and developments do you foresee in digital printing for the future?
Guy Evron: As mentioned previously, the new frontier for digital printing lies in digital printing on textile. In spite of the great advantages in digital printing, the textile industry is still relatively slow to adapt to digital printing since the technology has posed obstacles for easy adaptation in the length of the runs and their speed and the requirements of different ink types for different fibres. However, these barriers are falling with the introduction of Velvet Jet's One Ink for All Fabrics pigment ink, capable of printing on many fiber types and with a single unified printing process. The ink is suitable for a wide variety of applications such as fashion, upholstery, sportswear, accessories and technical textiles, exhibiting high quality printing without the cumbersome preparation required in traditional printing.