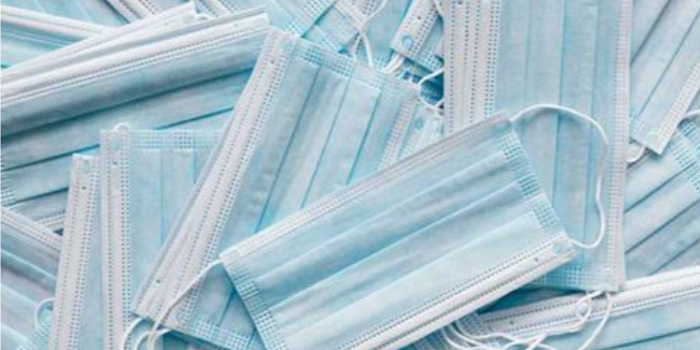 Textile Industry Providing Safety Shield against COVID-19
To control the spread of COVID-19 disease, the government has taken many measures. Textile industry has also made a major contribution in the fight against the disease by providing novel materials and products to make safety gears, says Dr. Chet Ram Meena.
The outspread of novel coronavirus has changed the pace of the globe. The most obvious effects include economic recession, a crisis of global governance, trade protectionism and increasing isolationist sentiment.
Coronavirus spreads human-to-human. Airborne transmission is different from droplet transmission as it refers to the presence of microbes within droplet nuclei, which are generally considered to be particles <5µm in diameter, can remain in the air for long periods of time and be transmitted to others over distances greater than 1 m.
In order to minimise the spread of COVID-19, the government has adapted strict regulations to restrict the gathering of people at private and public events, among other restrictions. Safety measures for protecting peoples from infection with SARS-CoV-2, the virus that causes Coronavirus Disease 2019 (COVID-19), include implementation of the standard guidelines issued by WHO. Textile industry has also extended its support in the fight against the COVID-19 pandemic by providing novel materials and products to protect mankind from the disease.
1. Personal Protective Equipment (PPE) Gears
Infection prevention and control measures include, among other measures: hand hygiene, personal protective equipment and waste management materials. Personal Protective Equipment's (PPEs) are protective gears designed to safeguard the health of medical staffs, cleaning workers or any other persons to get infected by minimising the exposure to a biological agent. These usually consist of standard precautions: gloves, mask, gown. If it is blood or airborne high infections, will include: Face protection, goggles and mask or face shield, gloves, gown or coverall, head cover, rubber boots.
Table 1: Technical description and
specifications of personal protective equipment (PPE)
Sr. No.

Items

Technical
description and specifications

1.

Alcohol-based hand rub
solution

Bottle of 100ml & 500ml

Hand rub formulations
containing 75% isopropanol or 80% ethanol.

2.

Apron

CATEGORIES

Automation