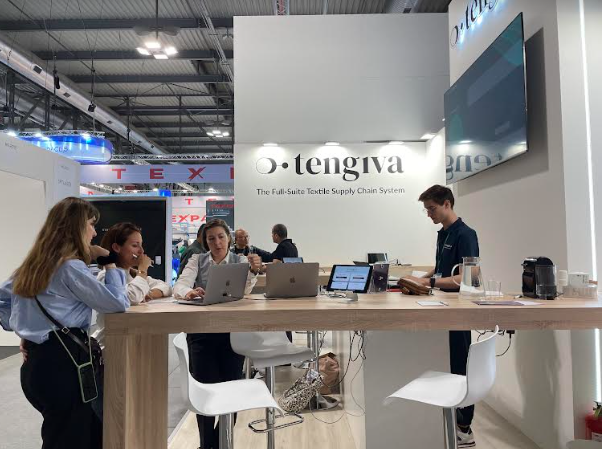 Tengiva launches revolutionary B2B Textile Procurement System
The release represented a major milestone in textile procurement since this system directly addresses the changing needs of the industry.
Tengiva, a leading system provider for the textile supply chain, officially launched their groundbreaking B2B Textile Procurement System. The launch took place at the ITMA 2023 participation.
This centralised system offers transparency, informed decision-making, and optimised processes for apparel brands, garment manufacturers, and all other companies sourcing textiles.
The release represents a major milestone in textile procurement since this system directly addresses the changing needs of the industry. It acts as a hub for sourcing, connecting, and discovering new materials while enhancing agility, reducing time-to-market, and supporting supply chain interconnectivity.
Key features and benefits of the B2B Textile Procurement System
Real-time information for production orders: Users gain access to real-time information on supplier stock levels and production capacities, enabling them to make informed sourcing decisions aligned with their production needs. It also allows for parent company profiles, facilitating sub-company management without compromising information security.
Standardised information across suppliers: System information is standardized across all suppliers, ensuring a unified and consistent data format. This facilitates effective communication, shared data, and efficient connection and discovery based on specific needs. Additionally, the system enables swatch samples ordering directly from the client portal, significantly reducing sourcing time.
Transparency and traceability: Tengiva's B2B Textile Procurement System prioritises transparency and traceability throughout the procurement process with a practical and agile approach to record-keeping. Stakeholders can gain a comprehensive view of their entire operations, allowing them to track orders, payments, and raw material sourcing for production.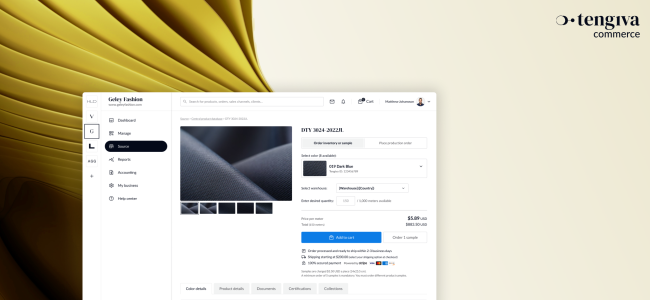 Centralised agreements database: The system features a centralized agreements database, ensuring secure storage and easy accessibility of all contracts, terms, and sales conditions. This centralised approach minimises the risk of errors or discrepancies in procurement, enables a deeper understanding of long-term commercial behavior, and reduces operational time for transversal business units.
Seamless communication and control: A single platform for seamless communication between apparel brands, garment manufacturers, and suppliers. With access to stock information and complete oversight of materials in production facilities, businesses can make informed sourcing decisions. Having controlled access to the team and the rest of the supply chain enhances security and efficiency in procurement.