Rieter system integration with intelligent technology for real-time optimisation
Rieter presented its innovations at ITMA 2023 in Milan (Italy).
Rieter's new technology portfolio advances its systems approach by incorporating intelligence and engineering performance. Customers can now capitalise on more market opportunities and produce more economically. Cost savings as well as improvements in quality and efficiency help spinning mills increase their competitiveness.
Innovations in digitisation and automation enable greater performance alongside minimal expenditure of resources. Rieter's After Sales services provide sustainable repair solutions, upgrades, and performance optimisations to help customers reduce their ecological footprint. Key components from Accotex, Bräcker, Graf, Novibra, Suessen and Temco are what make the difference in the economic efficiency of spinning mills.
The following innovations were presented at ITMA 2023 in Milan (Italy):
J 70: Air-jet spinning at low yarn conversion costs
The highlight is the new air-jet spinning machine J 70. It enables spinning mills to achieve an unprecedented low level of production costs per kilogram of yarn, coupled with high flexibility and reliability. In combination with high productivity, the unique yarn characteristics such as low hairiness and low pilling tendency will contribute to strong growth of this spinning segment in the coming years.
ESSENTIALoptimize: Optimisation across the entire system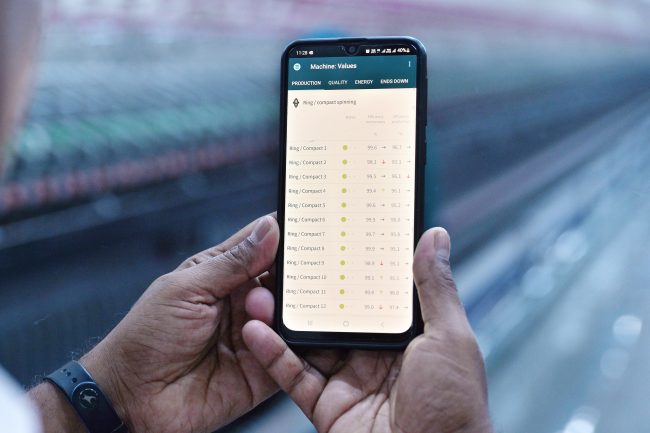 The new ESSENTIALoptimize module of the Rieter Digital Spinning Suite brings the digital technologist into the spinning mill. It links data from the individual machines and increases efficiency in the entire spinning system.
For instance, the Ring-Winder-Connect module continuously optimizes the process between the ring spinning machine G 38 and the winding machine Autoconer X6. This module compares and analyses data from both machines. ESSENTIALoptimize supplies this data in the context of other performance metrics. Ring-Winder-Connect saves valuable raw material and keeps yarn quality within defined parameters.
ROBOspin: Now also available for compact-spinning machines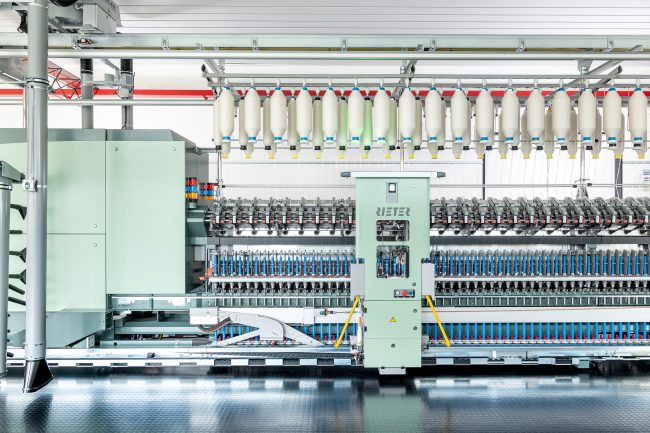 Rieter has expanded its portfolio in terms of automation. ROBOspin, the industry's first fully automated piecing robot, is now also available for compact-spinning machines.
Sewing thread finish winder Thread King III by SSM – maximum efficiency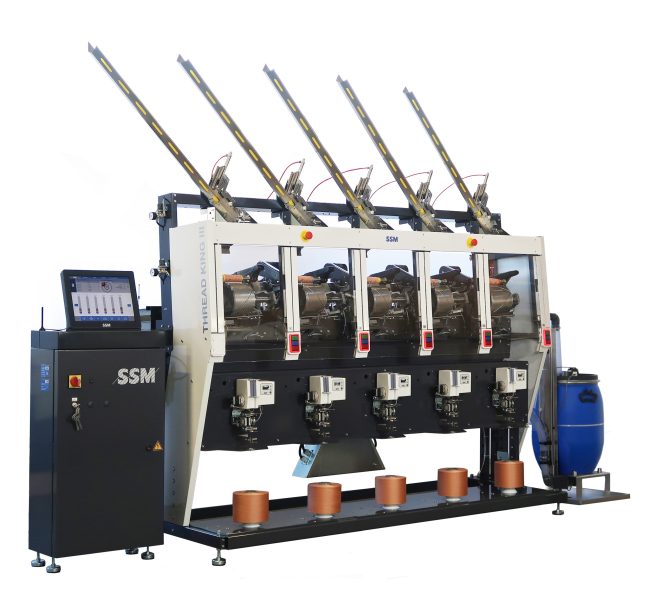 SSM is launching the third generation of the renowned sewing thread finish winder Thread King. The perfect combination of efficiency and sustainability offers considerable added value for customers. Contributing factors are the shorter production cycle, easier yarn thread-up, reduced machine footprint and lower power consumption.
Recycling – high proportion of recycled content, good yarn quality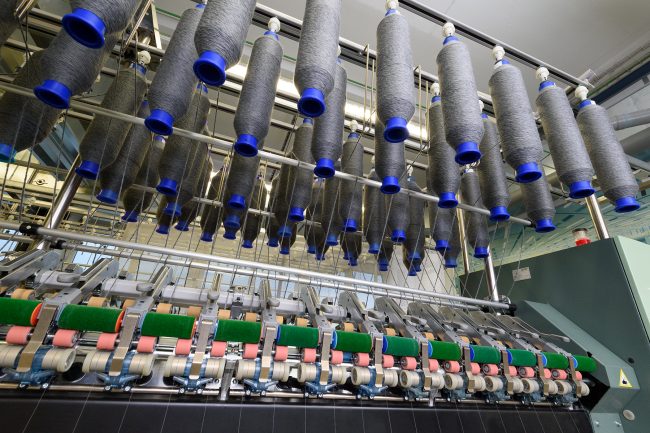 Sustainable yarns made from recycled fibres are in high demand. Com4recycling is the Rieter system that enables customers to produce fine, high-quality ring and compact yarns from challenging raw material. This holds true even with a relatively high proportion of mechanically recycled cotton fibres.
C 81: Outstanding carding quality thanks to intelligent sensors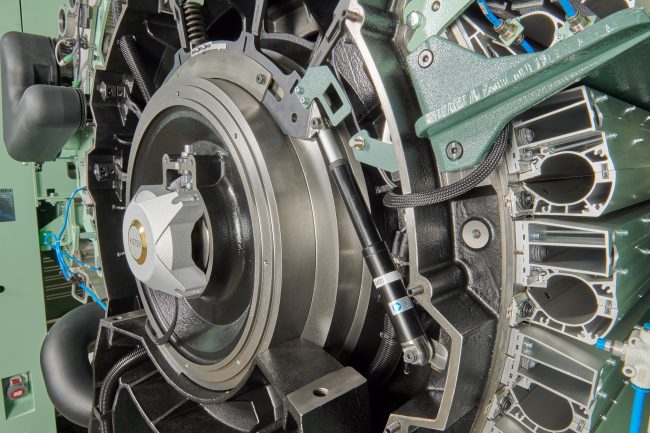 With both high production rates and excellent sliver quality, the new card C 81 gives spinning mills a strong position in the market. Intelligent sensors make this possible by setting the carding gap to the ideal size and monitoring the contaminant content in real time.
Supergrinder pro from Bräcker: On the path to breaking records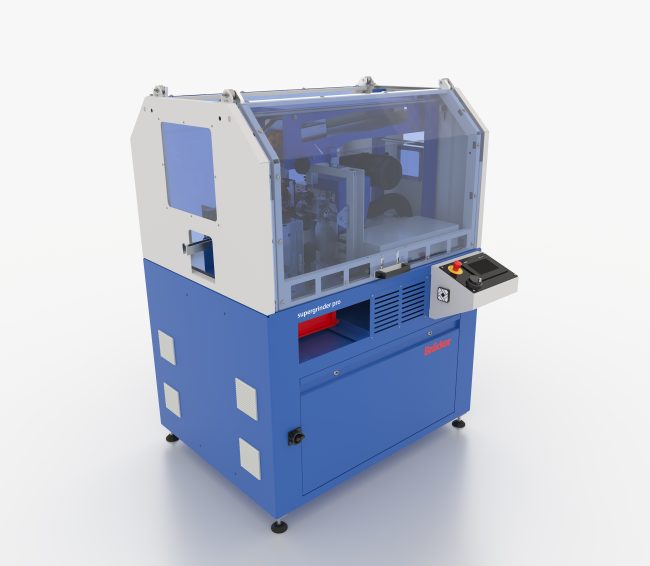 The supergrinder pro, a fully automated single-axis grinding machine, can simultaneously load, check, grind, unload, and sort cots within less than seven seconds. This is made possible thanks to its unique design with an automated tool turret. With a production output of 520 rollers per hour, supergrinder pro is a must for any spinning mill.
New draw frames: Maximum efficiency with recycled material
Rieter is launching a completely new generation of draw frames: the single-head autoleveler draw frame RSB‑D 55 and the SB‑D 55 without autoleveler as well as the doublehead autoleveler draw frame RSB‑D 27 and the SB‑D 27 without autoleveler. The machines enable spinning mills to achieve the highest quality, productivity, and efficiency, even when processing recycled fibres.