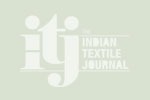 Technical textile workshop organised by MANTRA
A technical textile workshop was organised by MANTRA at Surat, Gujarat by BS Pancholi and Dr SK Basu. It has been MANTRA´s continuous endeavour to help SME/MSME members in their efforts to add value to their products and reap the benefits of the new innovative products
A technical textile workshop was organised by MANTRA at Surat, Gujarat by BS Pancholi and Dr SK Basu. It has been MANTRA´s continuous endeavour to help SME/MSME members in their efforts to add value to their products and reap the benefits of the new innovative products and technologies in the sunrise sector of Technical Textiles. To meet this goal MANTRA in association with Surat Vankar Sahakari Sangh (SVSS) organise a workshop on converter technology which will provide SME/MSME entrepreneurs valuable guidance for profitable investment in new emerging technology of technical textiles. Professor Ram Kumar Seshadri from Texas Tech University, internationally renowned for his expertise in the field of technical textiles was the main speaker. He has been disseminating valuable information to technocrats, entrepreneurs and academics through his presentations at Seminars and publications over a decade.
Besides MANTRA and SVSS, this seminar has been supported by SASCMA, Colourtex and SGTPA also. Over 125 SME/MSME from nonwoven technical textile sector in and around Surat participated in this seminar to understand the process and benefits to enter conversion sector for high potential hygiene products in India.
The seminar was formally inaugurated by the chief guest Babubhai chevli, President Surat Vanker Sangh, by lighting the lamp and briefly addressed the gathering. This was followed by welcome note by Dr SK Basu, Director, Mantra and Key note address by AN Jariwala, President, Mantra. Arunbhai Jariwala emphasised the importance of value added nonwoven products for market expansion and how MANTRA as a COE for TT, designated by Government of Gujarat, can help nonwoven industry for producing the quality enhanced value added products.
Special mention was made by Shree Arunbhai Jariwala about the Gujarat government funded as COE-3 at MANTRA to assist the member SME/MSME industry for helping them to take R&D trials in converting sector for new innovative products and processes without disturbing their own production units and at least cost to them.
Prof Ram Kumar showed the readily available markets for these converted products and demonstrated how the entrepreneurs can market their products.He also highlighted the Disposable hygiene products that have immense potential growth in India. The growth drivers for these products include the increasing income of Indian consumers particularly the middle class, and also the willingness of the consumer to spend on these products.