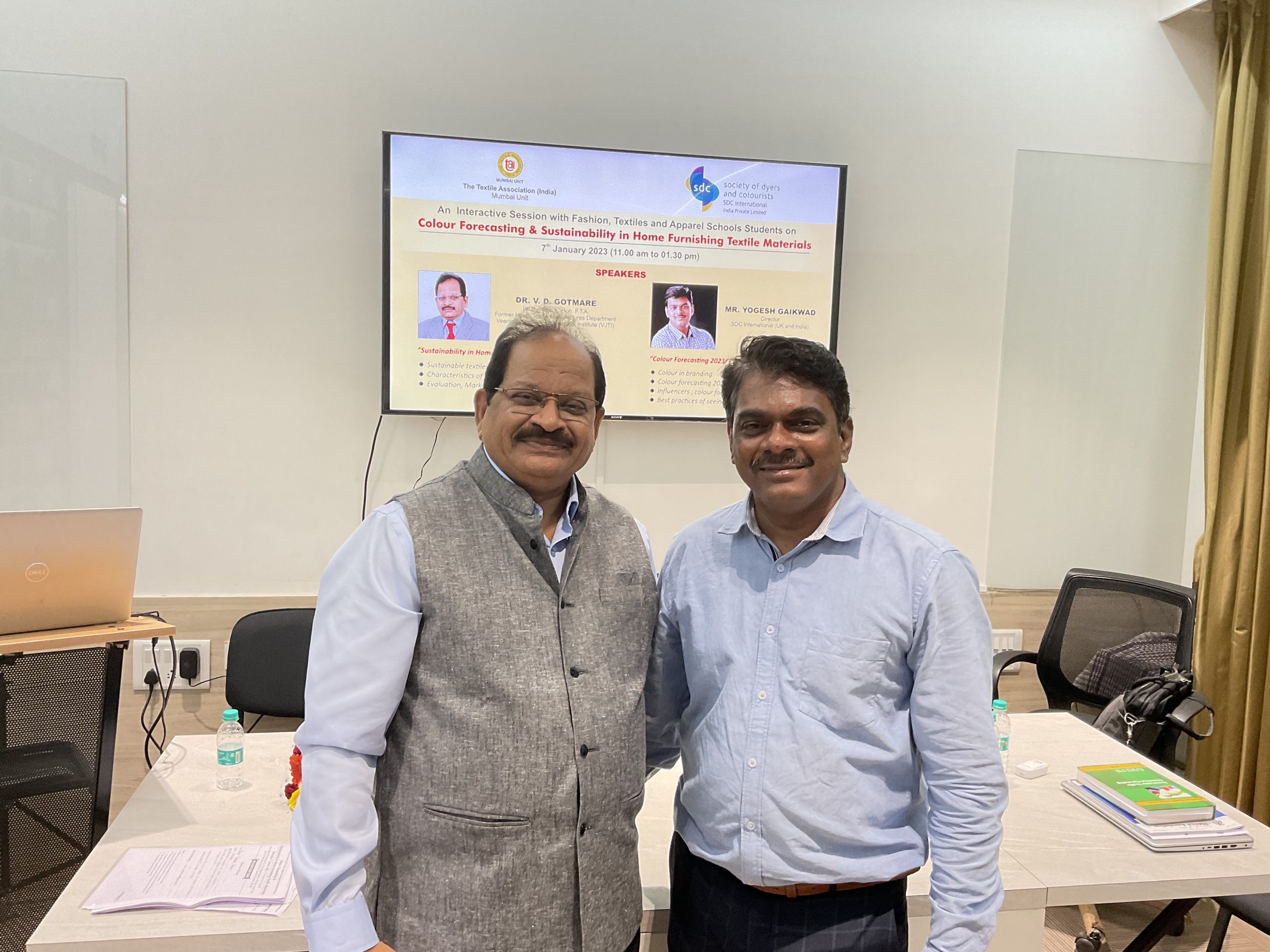 TAI Mumbai hosts interactive session with textiles schools students
 The theme of the session was "Colour Forecasting & Sustainability in Home Furnishing Textile Materials."
The Textile Association (India), Mumbai Unit in Association withSDC International (UK and India),organised an interactive session with fashion, textiles and apparel schools students on"Colour Forecasting & Sustainability in Home Furnishing Textile Materials" at the office of TAI, Mumbai Unit.
The session was conducted by Dr V D Gotmare, Former HoD, Textile Manufactures Department, VJTI, Mumbai and Yogesh Gaikwad, Director, SDC International (UK and India).
Dr Gotmaremade the presentation on "Sustainability in Home Furnishing Textiles". In his presentation, he covered Sustainable textile fibres, characteristics of sustainable home furnishing materials, evaluation, market trends and global manufacturers.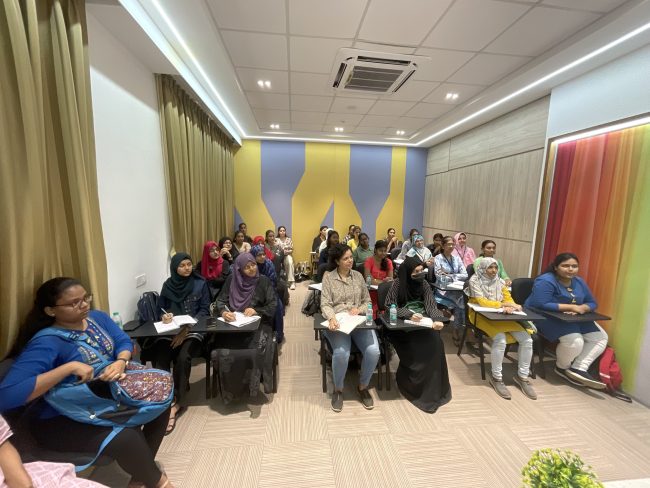 Gaikwadmade the presentation on "Colour Forecasting 2023". He discussed about colour in branding, colour forecasting 2023, influencers, colour forecasting and best practices of seeing colour.
Dr Gotmarewas the Convenor of this session. Haresh B Parekh, GC Member, TAI, Mumbai and Vice Chairman, TAI, Central Office proposed the vote of thanks.
The session was very successful and was attended by 31 Students from Dr B M N College of Home Science and NAFDI Institute of Fashion Designing & Technology. The response to the session was very enthusiastic. This activity was exclusively for the students. There was good interaction between speakers and students. TAI, Mumbai Unit given participation certificate to all the students after the session.