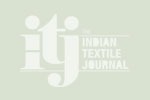 Synthetic lubricants for textile
Yale Synthlube Industries are pioneers, market leaders and manufacturers of Synthetic Lubricants in India since 1978.
Yale Synthlube Industries are pioneers, market leaders and manufacturers of Synthetic Lubricants in India since 1978.
Some of the products:
Processing
High temperature Stenter chain oil
SF-600 synthetic high temperature chain lubricant: This is 100 per cent synthetic lubricant, which can operate upto 286¦C with minimum evaporation losses, and it does not form carbonaceous deposits.
E P Moly grease for blower fan bearings
SG-460 Synthetic EP Moly Grease: This is 100 per cent synthetic grease for exhaust fan bearings operating in high temperatures.
Dry Film Lubricant for width adjustment screws. SG-600 Dry Film Lubricant. It is fast drying and can withstand very high temperatures.
Long term grease for grease lubricated Stenter machine
SG-6600 is especially developed long term lubricant for stenter chain bearings in critically high temperature condition.. This grease is also recommended for Hot air blower fan motors with closed circuit circulation system.
Water resistant grease
SG-390 is a premium quality synthetic base lithium soap grease for plain and rolling bearings operating at low speeds as in padder/squeeze roller bearings.
Spinning
AC-400 ® Autoconer spray
Autoconer sprays are used for cleaning and lubrication of splicers, knotters and cutters.
SG-630 Moly spray
Molybdenum di-sulphide based semi dry lubricant for precision parts (cams & cam followers) in Autoconer machines.
Silicon oil 1000
Special synthetic silicone based lubricant for Autoconer cradles and shock absorbers. Selco co-contact cleaner
It is used to clean optical sensory devices, which are manufactured by Uster Technologies India Pvt Ltd.
Spindle oil
SF-1100 SYNTHETIC SPINDLE OIL
High RPM grease
SG-1410 synthetic high RPM grease:
The Temperature is maintained around 114¦F. Our grease will save your energy of 1.5 per cent compared to the more known international brands.
Draw frame top roller grease
SG-1370 synthetic high temperature grease for draw frame top roller end bush bearing. Our product SG-1370 keeps the temperature less than 155¦F and as compared to other brands normal life of 10 days. Our SG-1370 would last up to 25 days.
SPINOL XL
The main area of use of Spinol XL is in TFO twisting of blended yarns with polyester or acrylic. Spinol XL has to be used undiluted, wool/polyester blends need 1 per cent cotton or rayon/polyester blends 1.5 to 2 per cent. On acrylic yarns 1.5-2 per cent should be applied.
Weaving
Projectile lubricant
SF-350 SULZER PROJECTILE LUBRICANT = "guide tooth marks" are totally eliminated.