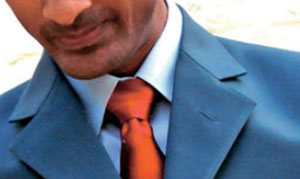 Raymonds Garmenting net sales up 28%
Raymond recently announced its unaudited financial results for the fourth quarter and year ended March 31, 2014. The textile segments sales for the quarter witnessed an increase of 4 per cent at Rs 534 crore on the back of higher realisation
Raymond recently announced its unaudited financial results for the fourth quarter and year ended March 31, 2014. The textile segments sales for the quarter witnessed an increase of 4 per cent at Rs 534 crore on the back of higher realisation in domestic as well as in the export segment. EBITDA stoot at Rs 104 crore.
The apparel segments net sales stood at Rs 234 crore, an increase of 21 per cent on YoY basis. The segment achieved a marginal profit at EBITDA level for the quarter compared to a loss of Rs 19 crore in the previous period.
The garmeting segments net sales grew by 28 per cent to Rs 114 crore. EBITDA rose by 40 per cent to Rs 19 crore.
The cotton shirting fabric business grew by 32 per cent to Rs 92 crore led by strong performance in the domestic and export market. EBITDA stood at Rs 9 crore compared to a loss of Rs 3 crore in the previous period.