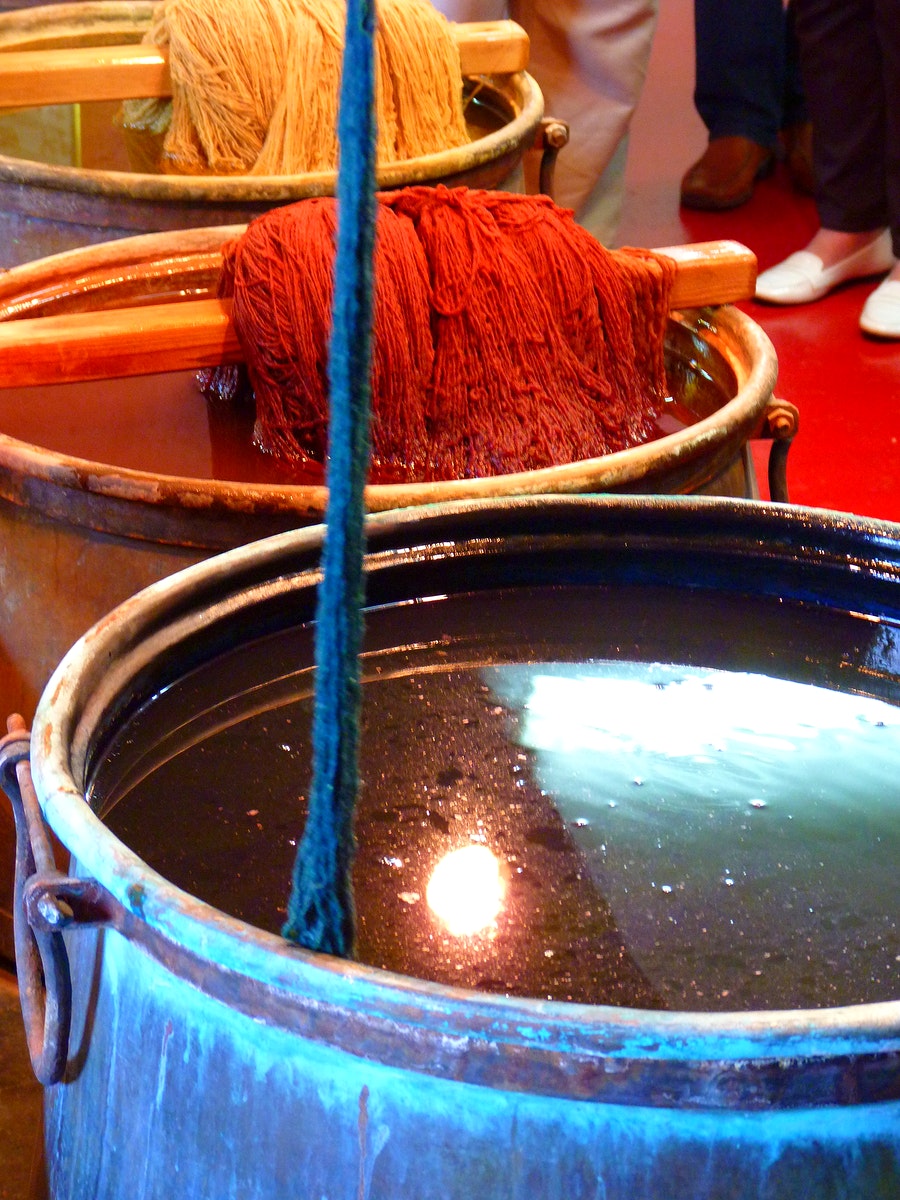 Sustainability paints bright future for dyeing and processing
In the farm to fashion value chain of the textile industry, sustainability is the major topic of concern, and Divya Shetty concentrates on some new dyeing and processing methods that are being used by the companies.
The spectrum of technology in the Indian textile industry is widespread, right from handmade to semi-mechanical and highly sophisticated information- and micro-processor based technologies. The dyeing and processing sector is undoubtedly the most significant stage in the value chain contributing to the end user an array of properties like easy care and wrinkle free finishes besides aesthetic value addition in terms of colours, motifs and designs.
The value addition at this stage is often manifold, with a range of other functional finishes like hydrophilic, stretch-back effect, oil and water repellent, and peace effect, to name a few. Specialty chemicals have played a significant role in the production of fibres and textiles. Awareness of chemical reactions, polymer sciences and understanding complex biochemical reactions have resulted in what we see as a dramatic shift in the minds of a processor.
Impact on environment
Textile processing generates many waste streams, including water-based effluents and air emissions, solids and hazardous wastes. The nature of the waste generated depends on the type of textile facility, processes adopted, technologies operated, type of fibres and chemicals used. Most processes performed in the dye and processing houses cause atmospheric emissions. "Gaseous emissions have been identified as the second-greatest pollutant after effluents. Unfortunately, there is no clear data available on air emissions. Most of the published data is based on mass balance calculations and not as direct measurements. Air pollution is the most difficult type of pollution to sample, test and quantify in an audit. Measurement techniques such as direct reading tubes and gas chromatography or mass spectrometry have been used to collect more reliable data," says Anil Gaikwad, Business Head, Cosmo Speciality Chemicals.
Sustainability is the major area of concern in the farm to the fashion value chain of the textile industry. The focus is on the containment and reduction of solid waste formation, liquid effluent generation and obnoxious gaseous emissions during the textile wet processing.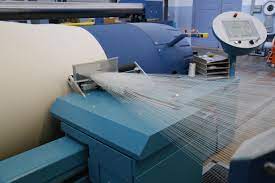 "The dyestuff, auxiliary chemical suppliers and textile manufacturers are attempting to develop innovative products and processes to curb the environmental impact. The national and international clothing brands are emphasising and highlighting nature-friendly characteristics to woo the end-use consumers," informs Ashok Athalye, Professor of Textile Chemistry, Institute of Chemical Technology.
He further adds, "Various governmental pollution control legislative norms and private company associations are insisting on the certification and accreditations for maintaining the relevant standards of conformance. In view of this, the entire supply chain stakeholders in the textile dyeing, processing and finishing segment are trying to cope with the continuously evolving eco-norms."
Sustainable innovations
The textile processing industry is gearing up and adopting novel methods involving a drastic reduction in the consumption of water and energy. "The ultra-low liquor ratio dyeing machines based on Pulser and Wave technology to achieve exhaust dyeing of yarn in package form in as low as 1:4 MLR, Nano-bubble technology for garment finishing, Air-dye concept for polyester dyeing, Foam coating for denim yarn, Digital pigment ink printing for water-less colouration, Salt-free reactive dyeing, Plasma impingement for fabric finishing are some off the emerging techniques. Apart from this the low temperature bleaching and post dyeing soaping-off process is considered to substantially help reduce energy consumption," states Prof Athalye.
Awareness and monitoring the carbon footprint are of paramount importance in the art of present-day textile processing. Further, to produce certain newer chemicals into these textile processing such as ionic liquids for solvent effects, Enzymatic Treatments to reduce effluent load and supercritical fluids. "Cosmo Speciality chemicals is also motivating its customers to improve on the right first time. This effectively translates into average savings of 5 to 10% in energy and water use, and a reduction on the consumption of dyestuffs and chemicals to around 10 to 20%," states Gaikwad.
The other environmental factors Cosmo Speciality is focussing on are as follows :
Minimum use of resources like water and energy by using best available technologies.
Reducing chemical consumption by producing concentrated eco-friendly chemicals
No or low pollution load
Elimination of harmful and toxic chemicals
Emerging technologies in dyeing
Emerging technologies are production methods or product developments that utilise less energy, material, or waste than the technologies they replace to produce the same amount of pollution or waste. As policymakers and regulators deploy abatement strategies to address environmental concerns in businesses, emerging technologies will always use the best available technology while keeping energy savings in mind. Gaikwad lists down few technologies that are used and highly appreciated by the industry.
Low add-on equipment in dyeing
Such processing equipment operates to uniformly apply the fabric with a minimum amount of liquid necessary in semi-continuous and continuous processing systems to conserve energy. Foam finishing is a novel application technique for treating porous substrates with foamed chemicals at low, wet pick-ups. It involves use of a rapidly-breaking low-density foam or froth as the delivery medium for finishing chemicals, precise metering and flow control for delivery of foam to the substrate, pressure-driven impregnation of the foam into the substrate, and an applicator system designed to allow uniform high-speed application and collapse of the foam in a single step. The semi-stable foam is necessary for spontaneous foam collapse and spreading through the substrate, and is in contrast to stable foams specified in various foam coating processes that normally require a separate step to break and distribute the foam through the textile. Foam finishing leads to energy savings anywhere between 30 to 50%.
Low liquor ratio dyeing machine
Reduction in water use will contribute to significant energy savings in the dyeing process including various wet treatment and drying unit operations. Water consumption needs to be reduced because it is linked to the overall water supply cost including that of drainage.To reduce processing bath ratio, it is necessary to investigate some measures. In general, dyeing and finishing methods are classified into the batch and continuous processing methods and it is recommended to use the latter method where a low bath ratio is desired. However, depending on the details of processing requirements, there are often instances in which the batch method has to be employed. In such cases, batch processing machines which allow lower bath ratios such as the jigger, wince, beam, pad roll and jet flow types should be selected.Bath ratio has a direct influence on production cost. Recently, low bath ratio processing machines which are built-in with the above mechanisms have been developed and put on the market.
Automated chemical dosing and colour kitchen
Special mention has to be made of the dye bath monitoring system which enables dyers to monitor dye concentration in the dye bath while measuring temperature, pH and conductivity of the dye bath simultaneously. A good, automated colour kitchen considerably reduces the number of dyes added and the levels of reprocessing.
Modifying existing production equipment and utilities by adding measuring and controlling devices runs the processes at higher efficiency and lower waste and emission generation rates.
Replacing technology, processing sequence and/or synthesis pathways minimises waste and emission during production.
Modernisation in dyeing and printing technologies
The quality of dyeing can be improved by the use of computer product design, measured by computer colour matching and other computer graphic arts technologies and methods. High purity dyes with short processing sequences are used in waterless technologies, ink jet printing and low temperature plasma processing. Digital printing is a growing segment which is replacing flat screen printing machines due to similar costs and production speeds.
Empowering tech innovation
The textile sector, particularly the dyeing and processing units, are adopting sustainability as the new catchphrase. To make these environmentally friendly solutions affordable and user-friendly so they can serve not only large enterprises but also mid-sized businesses, more and more innovations need to be made.