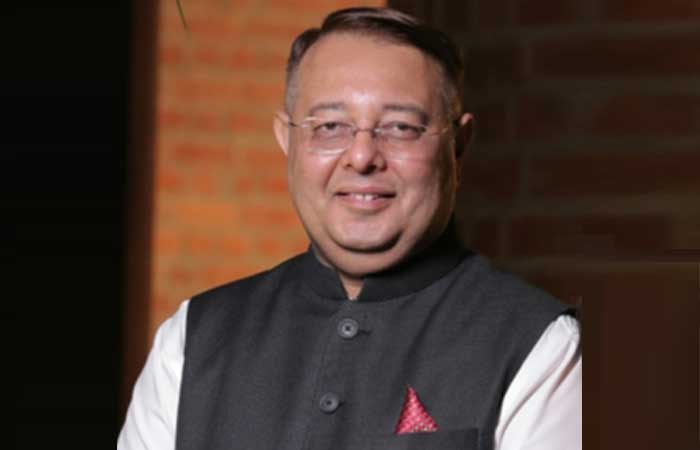 Surat and Ahmedabad are emerging as strongest knitwear hubs
NineT2 is a manufacturer of T-shirts and Face Masks situated out of Mumbai with a huge 45,000 square feet manufacturing unit. The products are sold under the brand name of Fritzberg.
The dealer network spread far and wide Pan India and overseas. Needless to propagate, the brand speaks volumes about itself and is always most welcome any where in India. The brand is available at approximately 900 MBOs (Multibrand outlet) and 16 EBOs (Exclusive brand outlet) / Shop in Shop. Naveen Sainani, Founder and Chairman, Fritz Gaitri Clothing Co, Brand Fritezberg also the office bearer, CMAI and Jt Hon Secretary and Chairman, Fab Show, examines the Indian knitting industry and how its pros and cons.
What is the current state of the Indian knitwear industry?
It is growing by leaps and bounds. After the lockdown, many formal clothing companies are concentrating on the casual wear market, and many consumers who previously only wore formal clothing are now concentrating on the casual wear segment. In general, they are now much more at ease wearing a round-neck T-shirt, joggers, etc. than they were before.
What are the challenges in knitwear industry?
In India, there are hardly any vertical units. We should have a single unit that covers everything from fibres to apparel. Everything should be done under one roof, including spinning, dying, sewing, printing, and embroidery. Unfortunately, we don't have that.
Our industry is scattered; the spinning is done somewhere, the knitting is done by someone else, and a third party handles the processing and dying. Thus, that is the drawback.
Do you believe that a government project like PM Mitra Park can aid in bridging this gap?
Definitely. The same amount of consideration that is paid to spinning and processing must also be given to the production of apparel. When they have these parks, the spinning and textile industries often occupy the bigger regions. Even apparel companies require at least 100 acres for these operations.
What are the potential markets for knitwear exports?
The primary export market used to be the Middle East, but it is now spread out over Europe, the USA, South America, and Australia. It will thus be quite simple for us now that there is an FTA with Australia. While Bangladesh focuses on core products, we are mostly focused on fashion products. Therefore, we are very comfortable doing that, even if there are 5,000–10,000 pieces each style.
What are the textile clusters of India?
It is Ludhiana and Turppur, but Surat is rapidly growing on a poly and viscose base, and in the next three years, it will likely surpass Tiruppur and Ludhiana in size. Even Ahmedabad is a strong centre for knitwear.
People in Surat are extremely enterprising. If one man install, let's say, 200 machines, another 20 men will also install 200 machines. They first produced grey fabrics, but they are now turning it into a hub for processed fabrics, and they want to essentially start the apparel production focus on the apparel and product. They also have a lot of funding support.
What is the recent trend in Indian knitwear?
The two categories that are really on the rise are party wear and athleisure. Knitwear was initially viewed as a casual item of clothing. Currently, it is being categorised into athleisure, sportswear, loungewear, and party wear. Thus, there are numerous categories that are entering the knitwear market.
Any initiatives taken by the government to boost the knitting industry in India.
After applying for a scheme, we need not only the schemes but also the disbursement from each government, which takes three to four years. It could be a TUF, taxes, or electricity subsidy, but it takes them about years to disburse the particular subsidy. In effect, this is a huge disadvantage for a manufacturer.
A single window system is not also available for all subsidies. A single window system allows an MSME business owner to submit all of his applications through a single window, such as the MSME department or the textile department. His applications could be for electricity, a VAT subsidy, or a machine and machinery input subsidy. Having just one window makes things much simpler. Because the TUF is now being handled by bankers, the bank is handling it despite having no idea which machinery falls under which category, what percentage of TUF is applicable, or how it should be applied to which index. It is also not at all clear to what are banks supposed to do.
We are a part of the Clothing Manufacturers Association of India. We are the link between the government and the manufacturers, and I serve as the office bearer and Joint Honorary Secretary. We regularly meet with the government to discuss the various tax components, including the GST, excise taxes, and weights and measures. There are numerous things that we successfully coordinate.