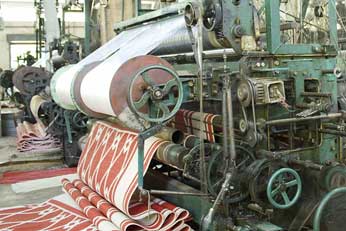 Sri Lanka's crisis boosts global demand for Indian textiles
Global brands have begun diverting some orders from Sri Lanka to India's Tirupur textile due to the conflict
Sri Lanka
With the ongoing Sri Lanka's economic and political crisis, export demand has shifted to India, causing the textile hub of Tirupur in Tamil Nadu to experience a surge in offshore orders. Sri Lanka's primary exports are garments.
"It has crippled Sri Lanka's manufacturing industry, particularly apparels," said Raja M Shanmugam, president, Tirupur Exporters Association. "Even buttons are imported into the Sri Lankan clothing industry. Global brands have begun redirecting some orders from Sri Lanka to India's Tirupur textile industry as a result of the ongoing conflict. These orders are being placed in preparation for the forthcoming fall season."
Orders are placed with Asian countries such as India, Sri Lanka, Bangladesh, Cambodia, and Vietnam by global brands like as Zara, Mango, and H&M. "Huge orders have been placed with Bangladesh, Vietnam, and Cambodia. In this scenario, India is the only viable option. High cotton and yarn prices, on the other hand, are a big source of concern for the Indian textile industry "Shanmugam stated.
Sri Lanka exports $5.42 billion in garments to international markets each year.
News source: Economic Times