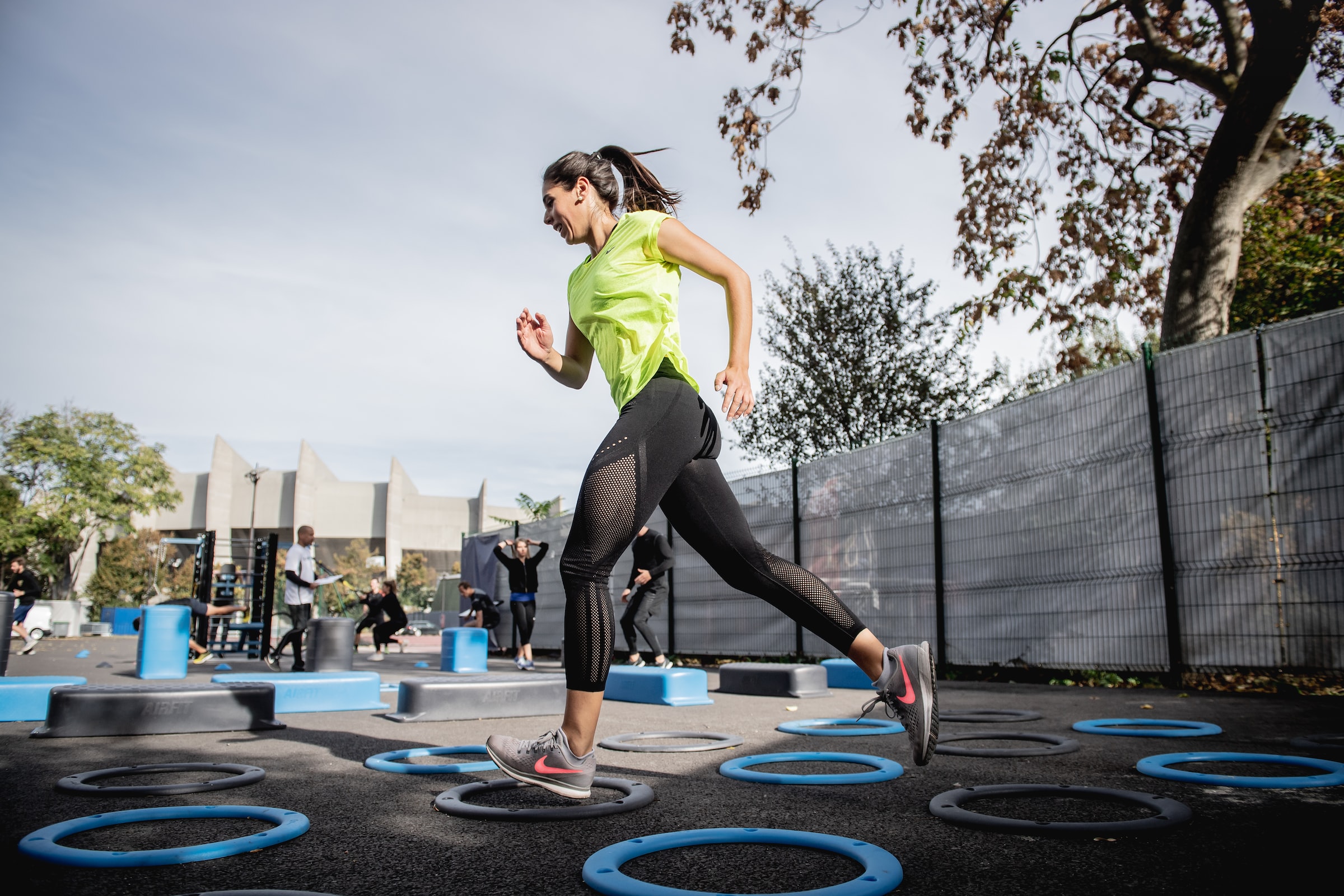 Sprinting growth of knitwear industry!
Due to a rise in demand for sportswear and casual clothing after COVID, the knitwear industry in India has grown rapidly. However, there are some hurdles on the path which need to be resolved to raise the bar. Divya Shetty examines the nitty-gritty of the Indian knitting industry and anticipates its growth trajectory.
Comfortable clothing has become more popular as a result of the necessity for both speed and comfort. The knitwear market in India is expanding quickly. The need for knitted clothing is always rising. Numerous manufacturers have added knits to their apparel. It is conceivable that one of the main advantages of knitwear is that it is suitable for the Indian climate.
The knitwear is not only creating a stir in India, but also globally. Global knitwear market was valued at $ 644.29 billion in 2021 and is expected to reach $ 1606.67 billion by 2029, registering a CAGR of 12.10 per cent during the forecast period of 2022-2029. The 'online' segment within the distribution channel will grow with highest CAGR within the forecasted period, according to Data Bridge Market Research.
In the past two years, the knitwear market has seen a tremendous increase in demand as individuals have started to become more health-conscious and prefer casual wear. Rahul Mehta, Chief Mentor, Clothing Manufacturers Association of India (CMAI), says, "Since COVID, people's lifestyle has changed to be more casual, and knitwear clothing is used increasingly for sportswear and casual wear. Knitwear used to make up a very small portion of the entire textile business, but it has recently expanded, especially with the use of T-shirts, lounge wear, and leggings. We can now confidently say that knitting is on par with weaving."
Naveen Sainani, Founder and Chairman, Fritz Gaitri Clothing Co, Brand Fritezberg and Office Bear, CMAI, Jt Hon Secretary and Chairman, Fab Show, adds, "Many formal wear brands have now also started manufacturing casual wear. Today's, consumers are much more at ease wearing a round-neck T-shirt, joggers, etc. than they were before."
Global dominion
Knitwear is gaining popularity globally and India has the advantage of offering traditional designs and patterns which may have a strong appeal for the international consumer. "Exports of knitted fabrics and garments comprised 25 per cent of total textile exports from India in 5MFy23 (FY22: 21 per cent). Total knitwear exports amounted to $ 3.92 billion in 5MFy23 (FY22: $ 9.05 billion)," informs Shradha Saraogi Garg, Senior Analyst, India Ratings & Research.
Garg further shares, "Primarily knitted apparels are exported to main markets such as US, Canada, Europe, Australia, Japan, and Middle East among others."
The primary export market used to be the Middle East, but it is now spread out over Europe, the USA, South America, and Australia.
Emerging knitting clusters
In India, the largest knitting hubs are located in Ludhiana and Tiruppur. While Tiruppur focuses on making cotton knitwear primarily for export markets, Ludhiana produces woollen knitwear primarily for the domestic market. The two clusters share four characteristics. First, vertical networking between units that specialise in various stages of the production process is successful. Second, market information is disseminated among producers via middlemen like wholesalers, retailers, and other marketing representatives. Third, migrant labour is essential to both groupings. Fourth, the garment sector helps to raise household income in nearby areas.
The two hubs, however, do differ from one another. First, Tiruppur is an export-oriented cluster while Ludhiana mostly serves the domestic market. The two clusters' owner communities also differ from one another.
Sainani, however, says that Gujarat is doing equally well in knitting. He explains, "Now, it is Ludhiana and Turppur, but Surat is rapidly growing on a poly and viscose base. In the next three years, it will likely surpass Tiruppur and Ludhiana in size. Even Ahmedabad is a strong centre for knitwear."
He adds, "People in Surat are extremely enterprising. If one person install, let's say, 200 machines, another 20 people will also install 200 machines. They first produced grey fabrics, but they are now turning it into a hub for processed fabrics, and they want to essentially start the apparel production focussed on the apparel and product. They also have a lot of funding support."
Recent trends in knitwear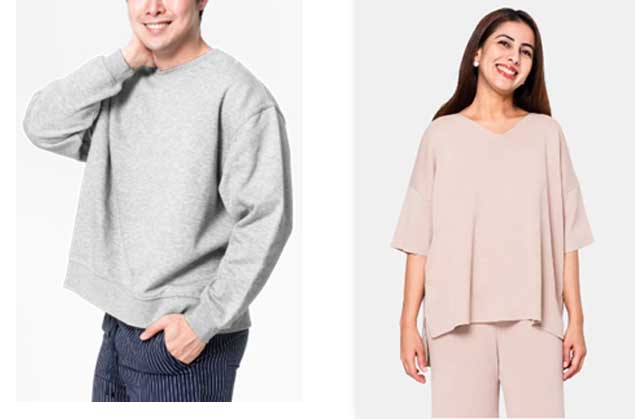 Knitwear used to be considered a purely recreational activity, but it has been passed down through generations, especially in India. Knitwear is undergoing a rebirth, and manufacturers who specialise in handknits are leading the charge. Garg reckons, "The knitwear market includes product categories such as innerwear (~35 per cent share), t-shirts (~25 per cent share), knitted bottom-wear for kids, winter-wear and sleepwear among others. The key advantages of knitwear over woven fabrics in the form of enhanced comfort, higher moisture absorption, temperature control, ease of care, stretchable, etc offer an edge over the other fabrics and thus, making knitwear more suitable for the Indian climate. Around 50 per cent of domestic apparel market in India consists of knitwear."
Akhil Jain, Executive Director, MADAME, opines, "Knitwear in India has traditionally been a part of overall clothing culture since a long time. So, we can say that it has been popular from the beginning. However, after the Covid pandemic hit and people were forced to stay inside, they started opting for comfort clothing. Overall, there has been a growing trend of comfortable clothing and this is giving a strong push to the popularity of knitwear in the country."
The knitwear business uses a lot of spandex yarn because consumers want more comfort and elasticity and are ready to pay for it. Mehta observes, "Leggings, lounge wear, bermudas, etc are the recent trends. The colour palette is expanding continuously. Sportswear and casual clothing are, therefore, doing very well."
There are knits for everyone, with styles ranging from bright colours to abstract patterns, elastic fabrics to quick-drying materials. Soft knit cardigans, jumpers, turtlenecks, and shrugs are included in this category. Additionally, the segment is only moving higher due to its body-moulding characteristics and new creative technologies like glossy foil printing and digital prints.
Advantages of knit apparel over other apparel
Compared to woven fabrics, knitted fabrics are more flexible, compliant, and cosy. Knitwear textiles are renowned for their comfort, moisture absorbing, stretch, and ease of caring. The shift from need-based to occasion-based apparel has led to the introduction of new categories like gym wear, yoga wear, etc, which will boost knitwear demand in the near future. Knitted clothing allows for easy style and design modification, which is not available with woven clothing. In addition to being comfortable, knitwear items are also attractive on the eye and provide wardrobe adaptability.
A conversion to knitting
As per Rahul Mehta, Chief Mentor, Clothing Manufacturers Association of India (CMAI), following COVID, all companies have begun producing casual clothing.Well-known innerwear brands like Jockey, Rupa, TT Limited, Dixcy, and Dollar, are now gradually branching out into casual wear.
Casual clothing brands from Ludhiana like Duke, Monte Carlo, and Octave are also prioritising in casual knitting.
Formal clothing manufacturers like Van Heusen, Raymond are also offering casual wear.
Knitting machinery market
The knitting industry in India, which was mostly a decentralised industry and MSME by nature, is now becoming the fastest-growing industry and adopting global standards and product diversification. Between 2022 and 2032, the demand for industrial knitting equipment is expected to grow globally at a CAGR of 3.5 per cent. The market for industrial knitting equipment is currently valued at $ 1.26 billion, and by the end of 2032, it is expected to have grown to $ 1.78 billion.
Due to its capacity to make specialised materials at a high rate and with superior quality, circular knitting equipment is in high demand in the textile sector. Investments in vertical integration, capacity increases, and large greenfield projects are being made in the knitting sector. Renewing investments are concentrating on automation, environment protection, a more sustainable manufacturing technology, and energy and process efficiency.
With sustainability becoming crucial for the textile industry, the utilisation of recycled yarn, or regenerated fibre from worn clothing or textiles as well as from PET bottles is on the rise. Recycled OE yarns come in a variety of mixes, including cotton, cotton and polyester, cotton and viscose, cotton poly and viscose, and cotton poly and wool blends, and they come in a wide range of colours. Clothing items like t-shirts, hoodies, sweatshirts, terry towels, thermal wear, sweaters, and socks are produced by a large number of consumers. It has a cost benefit because the price of OE colour yarn is significantly lower than the price of standard raw materials.
Consuming textile waste, using less natural resources, reducing carbon footprints, and closing the loop in the textile value chain help the global effort towards sustainability.
The global brands' China Plus One strategy is anticipated to hasten the rise in demand for both flat knitting and circular knitting technology in India. While the growing market of activewear and leisure wear is driving the requirement of circular knitting technology, the increasing demand for young people's fashion is providing a boost to the flat knitting machinery market. Therefore, whereas flat knitting technology would experience an acceleration in growth, circular knitting technology would witness a stable increase. Both domestic and international markets would be the main drivers of growth in both sectors.
Challenges
Although the knitwear industry in India is flourishing a faster pace, it is facing challenges like tough competition and presence of unreliable players in the market who may offer products that do not last. This gives a bad name to the Indian knitwear industry in general. Hence, there is a need is to set certain quality standards to emerge as a reliable supply partner to the global companies with a wide knitwear range. At the same time, there are questions of sustainability which is an important factor for the buyers today. There is also a challenge of finding a skilled labour force which can help in large scale production of knitwear.
Garg shares few challenges that knitwear industry is facing currently:
Low raw material (cotton) availability in India on short supply in the last cotton season (Oct 2021 – Sep 2022)
Increased raw material cost: Cotton prices are soaring high leading to increased cost of production while the players are unable to pass on the price increase to the customers.
Lower demand from the export market for Indian products due to lower cost competitiveness as Indian cotton is currently trading as the most expensive cotton across the world
Full-fledged resumption of economic activities post pandemic leading to higher demand for woven fabrics over knitted fabrics
Low level of technological advancement also hinders large scale production of knitwear
Increased power tariff in Tamil Nadu which is the hub of knitwear
On-going geopolitical tensions: Russia-Ukraine war impacting Europe's economy and high inflation in US market are leading to low demand from key apparel importing nations
"In India, there are hardly any vertically integrated units. We should have a single unit that covers everything from fibres to apparel. Everything should be done under one roof, including spinning, dying, sewing, printing, and embroidery. Unfortunately, we don't have that," observes Sainani.
Raja Shanmugham, Former President, Tiruppur Exporters' Association, adds on to the global factors, "The industry is suffering because of the prevailing recession as well as the looming war threat."
Expressing his concerns for the raw material availability, Shanumgham says, , "India is the number one cotton producing country. We are second largest manufacturer of man-made fibre in the world and we have the largest pool of young workforce compared to any other nation across the globe. These three factors are more than enough to make this industry very successfully. Unfortunately, we got relegated to the sixth place in the global textile trade because of our lack of understanding about our own potential and also the lack of timely policy supports required for this industry."
Way forward
To reduce the cost of logistics, the industry as a whole is calling for the unification of all the units. As a result, government has proposed PM Mitra Park to deal with the problem.
A single window system is another idea put up by Mehta, allowing a business owner to submit all of his applications through a single window. He states that banks should have a structured framework in place so that TUF may be handled without difficulty.
While the industry is facing headwinds on account of the increased raw material costs and low demand, India is likely to witness higher cotton production in the current season (Oct 22- Sep 23) on ~8 per cent higher area under cultivation which is likely to increase domestic cotton supply and accordingly improve India's cost competitiveness.
The near-term outlook is subject to how various external factors play out over the medium term. The long-term prospects of the industry are well supported by factors such as a growing middle-class population, increasing disposable income, higher brand consciousness among the customers and increased acceptance of a culture of working from home among others.
On exports front, the Government of India is engaging with a number of key countries for favourable tariffs for Indian made products. From May 1, 2022, UAE-India Comprehensive Economic Partnership Agreement (CEPA) came into force enhancing market access to Indian textiles due to lower tariffs. Similarly, the government is negotiating free trade agreements (FTAs) with countries like the UK, Australia, the USA, etc. If these FTA discussions materialises, then it will give a big boost to exports of textiles (including knitwear). This will augur well for the future of the knitwear industry.