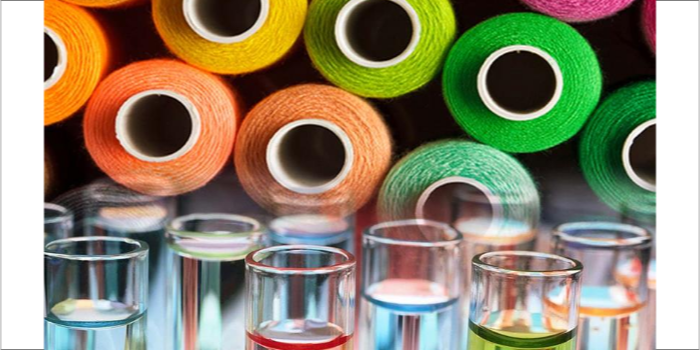 Global textile chemicals market to reach $ 38.9 bn by 2031
The global textile chemicals market is expected to grow from $ 26.5 billion in 2021 to $ 38.9 billion by 2031, at a CAGR of 3.9 per cent, according to a Transparency Market Research (TMR) report. Due to the growing world population and people's higher purchasing power, it is anticipated that demand for clothing and textiles will rise during the forecast timeline. Since raw materials are readily available in large quantities and manufacturing cost is low, companies in the global textile chemicals market are concentrating on raising output of textile chemicals in Asia Pacific.
With the prevalence of small and medium sized businesses, the textile industry is extremely fragmented. Market players are expected to concentrate on such textile firms to expand and diversify their markets. In order to take advantage of lucrative market prospects, top manufacturers are expected to concentrate on creating non-hazardous textile chemicals.
Textiles benefit from the excellent features that chemicals utilised in the textile industry offer and this is one of the key textile chemicals market growth factors. Increase in the demand for clothing, rise of the home furnishings industry, and the profitable existence of textile chemical producers throughout the world are likely to drive the global market for textile chemicals.
With a 42.2 per cent textile chemicals market share, the apparel category led the global market by application in 2021. Lingerie, sportswear, undergarments, formal dress, casual wear, children's and adult personal clothes, and fashion accessories are all types of apparel items. Due to global expansion of population and rising disposable income, there is an increasing need for apparel items.
Increasing use of textile chemicals in home furnishings is estimated to be one of the key textile chemicals market trends. The introduction of e-commerce in the home furnishings industry is anticipated to boost this industry. The market for textile chemicals is anticipated to grow as home furnishings spending increases in emerging nations like Thailand, China, and India. Textile chemicals are extensively employed in the making and spinning procedure of home textiles.
Based on type, the coating & sizing agent's category accounted for a significant share of the global market in 2021, accounting for 30.1 per cent of it. In order to provide yarn a smooth, consistent surface, coating and sizing chemicals are used. Chemicals used in textile coating and sizing have a number of desirable characteristics, including superior friction, resistance, and tension to yarn. Both hairiness and smoothness can be improved by them. The washing and dyeing of yarns and textiles is another common usage for textile auxiliary materials.
Asia Pacific accounted for 65.3 per cent of the global market for textile chemicals based on region in 2021. Asia Pacific textile chemicals market is anticipated to be driven by abundance of natural resources, raw materials, and low-cost of production.