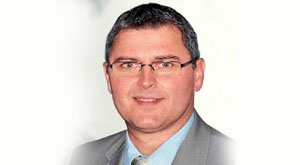 SETEX, a benchmark for high automation equipment
SETEX (Schermuly Textile Computer GmbH) has become one of the leading specialists for automation systems in dye houses and finishing plants. Leading technological competence is behind this phenomenal success
SETEX (Schermuly Textile Computer GmbH) has become one of the leading specialists for automation systems in dye houses and finishing plants. Leading technological competence is behind this phenomenal success. At its headquarters in Mengerskirchen, Germany, competent and experienced technicians, engineers and programmers have been developing new products and services for the textile industry. India is a very important market for SETEX, where it has been present since 1994. Arnd Decker, Area Sales Manager, SETEX, was in Mumbai towards the end of 2013. He spoke to Samuel Joseph, Editor of The Indian Textile Journal, in an exclusive tête-à -tête.
Excerpts:
Samuel Joseph (SJ): How has SETEX been doing in India since its journey began on the India soil?
Arnd Decker (AD): SETEX is present in India since 1994 -almost as long as SETEX exists. Our strength in the Indian market comes from the fact that we deliver our machine control systems not only to dye houses and finishing plants, but also to dyeing machine manufacturers (OEMs). Our success is based on very reliable control systems in combination with user-friendly interface and almost unlimited possibilities of machine automation. That brought quickly an excellent reputation for SETEX and set the benchmark for high automation equipment.
SJ: Which of your systems and products have good demand in India? How are they advantageous to Indian dye houses & finishers? Elaborate with some technological details.
AD: India is one of the markets with the highest demand for advanced and fully automatic factory and automation systems. Many of our customers operate their dye house with our manufacturing execution software, OrgaTEX.MES. This software enables to integrate dyeing and finishing machines as well as automatic dye kitchen systems, recipe systems or other interfaces. By connecting to customers ERP systems, OrgaTEX.MES becomes part of the whole IT structure and it is possible to communicate bidirectional in order to transfer important production and informational data.
To close the gap from lab to bulk, SETEX provides an interface to Datacolor laboratory system, which is handling the product and data synchronisation, imports the lab recipe, creates the production recipe and furthermore production corrections will be performed automatically between Datacolor and OrgaTEX.MES.
Besides our OrgaTEX.MES software, we offer control systems for dyeing and finishing machines to the local OEM, and we are also very active in modernising existing machinery at textile manufacturing factories by replacement of the control system and extension of functionalities. Finally it means that we are offering our full product range to the Indian market.
In our opinion, there are not many similar solutions in the market since we are offering systems on a very high automation level for both dyeing and finishing. From sensors, industrial PC and PLC systems up to our OrgaTEX.MES software with many interfaces, we are able to offer a wide product range in this segment. Furthermore we build up long-term partnerships with our customers by offering process knowhow and special functionalities according to the specific conditions and expectations. With these measures, we not only permanently enhance our experience, but also systematically improve quality and productivity to our customers.
SJ: Give us some details about the SETEX setup in India.
AD: Market development in India is done in two ways. With our own branch office in Coimbatore and with several engineers and administrative staff, we cooperate with Voltas Ltd in Mumbai as our agency. With this approach, we can cover the huge Indian market and provide an eff