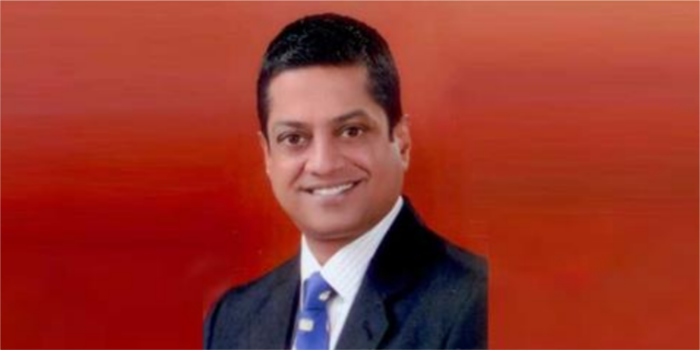 Second Covid wave can spoil spinning sector's recovery
While Indian spinners are benefiting from the higher global cotton yarn demand at present, the re-emergence of the Covid 19 pandemic could play a spoilsport, says Rakesh Rao
Cotton prices have been witnessing a
surge in the last few months; thanks to rising domestic demand and increase in exports
including yarns. According to India Ratings and Research (Ind-Ra) report, cotton
yarn prices continued to surge in March 2021 by 2-5% mom, supported by a
healthy export demand. "While the domestic demand has been reviving gradually,
export shipments provided respite to spinners during FY21. Gross margins (GM)
for spinners remained substantially higher, while the average GM were lower by Rs
2 per kg yoy in FY21, reflecting the disruptions during 1QFY21 and a lower base,"
says Abhishek Rathi, Senior Analyst, Ind-Ra.
The cotton price increase is based on
the commodity Bull Run experienced all over the world. Anandan Ilavarasu, CMD, S A
Aanandan Spinning Mills Pvt Ltd (SAA India), elaborates, "The whole
world is taking cues from ICE New York indices. ICE is dominated by speculators
from hedge funds. So, in a nutshell, the market is moving more on technical
grounds rather than fundamentals. Despite high cotton prices in the Indian
cotton market, Indian cotton is still cheapest in the world as of now but also
low on quality (mainly due adulteration and contamination issues). The good
news for the spinners is that we are getting support from upstream sectors and
thereby demand is strong and consistent."
Cotton cost accounts for 55-65% of the
yarn prices and its volatility is the root cause for the yarn price
fluctuations. The unprecedented Covid-19 pandemic lockdown restrictions imposed
by the Government forced spinning mills to come to a grinding halt for almost
two months from March to May 2020. "The spinning mills started production only
in a phased manner with intermittent lockdown (whenever Covid-19 cases were
reported) while the downstream sectors especially the exporters reopened at a
faster pace. Due to significant increase in new orders the downstream sectors
started buying yarn to increase their inventories and this has created a
supply-demand mismatch," opines Ashwin Chandra, Chairman, The Southern India Mills' Association (SIMA).
In order to avoid the panic buying by
the downstream sectors, The National Committee on Textiles and Clothing (NCTC)
has been making concerted efforts and having continuous dialogue with all the
regional associations and stakeholders representing the entire value chain to
manage the crisis for the past four months. "We hope the market would stabilise
soon. In a free market economy, the market dynamics would take its own course
of time to reach stability in prices," informs Ashwin Chandra.
CATEGORIES Sustainability