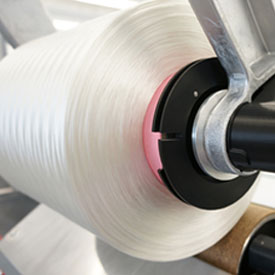 Saurer to introduce twisting machines at Techtextil
The products will be displayed at Booth D77 in Hall 12.
Saurer is looking forward to exhibit its products in Techtextil which is to be held from 21 – 24 June. The products will be displayed at Booth D77 in Hall 12 and the focus is the two-for-one twisting machine TechnoCorder TC2 with three significant innovations. Heinrich Kleuren, General Manager, Saurer Technologies GmbH & Co. KG, Twisting Solutions is excited to introduce their exciting features to the valuable customers.
With the newly developed take-up area from Saurer, twist packages with precision winding can be produced on the TechnoCorder TC2 Plus in an outstanding quality. The packages demonstrate compact shape, high density and an exact edge structure. The precision package formation process is integrated into the twisting machine in a way that guarantees reduced handling effort and a resulting increase in productivity. In addition, transport costs can be reduced by increasing the package density. This is an economic advantage, especially in the current environment.
Running smoothly with the oiling device from Saurer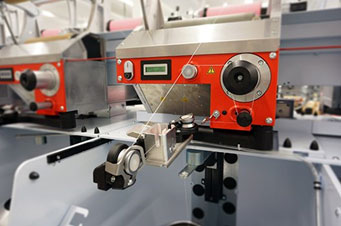 The responsible use of resources is also of particular importance to Saurer's customers. The newly integrated oiling device allows, for example, the finishing of PP sewing yarns directly after the twisting process. This innovation supports the sustainable demand for unmixed materials in the design of new packaging systems.
Maximum quality is indispensable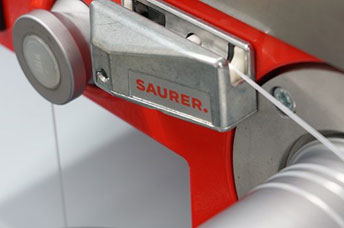 Technical textiles are rightly expected to meet the highest standards, because they must be extremely resilient and guarantee best possible safety. Online monitoring of the quality parameters with the  newly developed quality sensor ensures that the quality is up to the task.