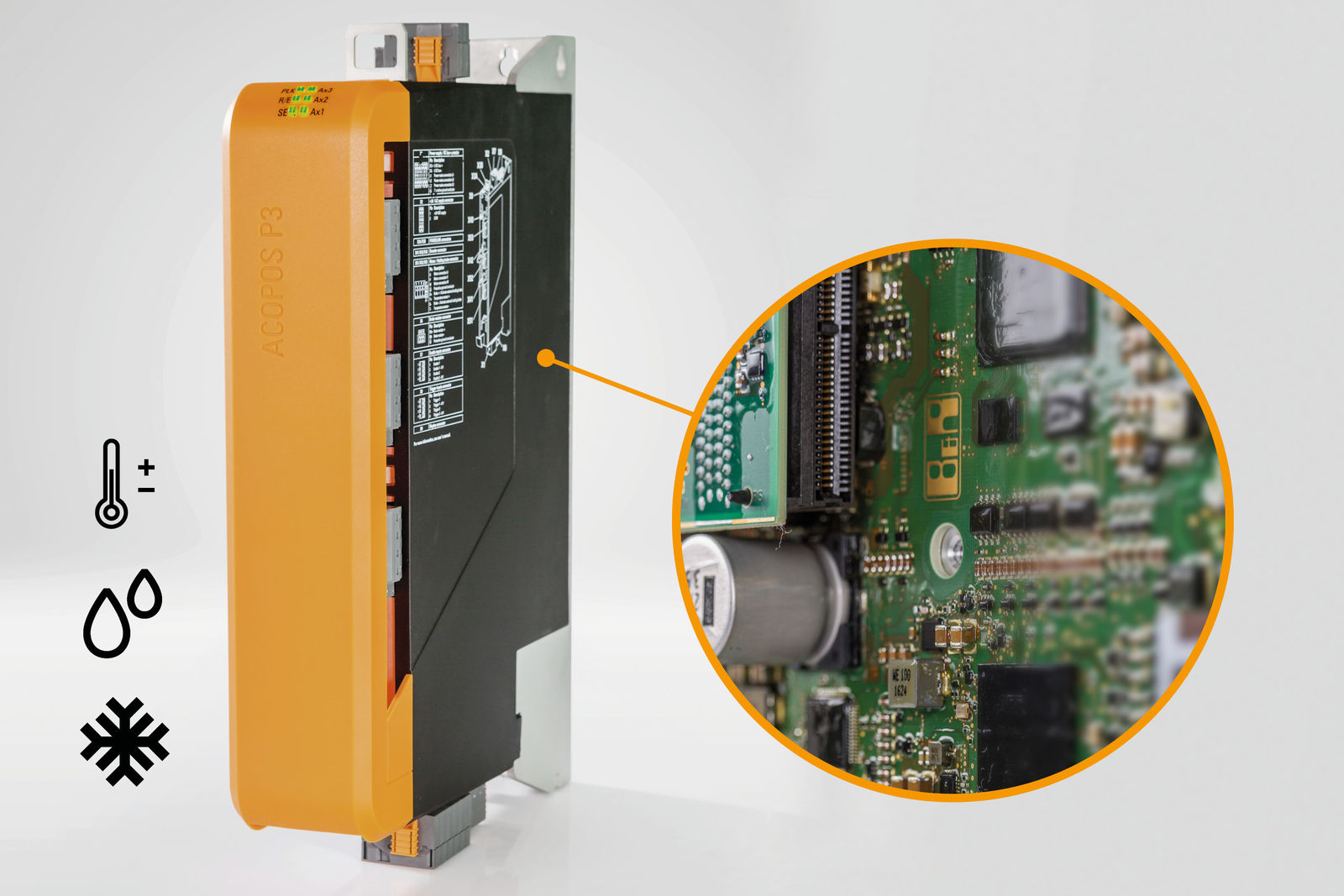 B&R's ACOPOS P3 defies environmental influences
The compact B&R servo drive is suitable for use in aggressive atmospheric environments and at temperatures as low as -25°C. The electronics of the ACOPOS P3 are protected from external influences by a special coating as standard, making the servo drive even more resistant.
B&R's servo drive can now easily be used under extreme conditions like those faced by wind turbines. Applications in cold rooms or in very dusty environments such as the textile industry are also possible. Additional expensive special hardware is no longer required, which reduces costs.
Comprehensive testing
B&R conducts extensive environmental testing to ensure the reliable performance of its hardware. The tests are carried out in a fully accredited in-house testing laboratory and in certified external testing facilities in accordance with international standards and regulations.
B&R is an innovative automation company with headquarters in Austria and offices all around the world. On July 6, 2017, B&R became a business unit of the ABB Group. As a global leader in industrial automation, B&R combines state-of-the-art technology with advanced engineering to provide customers in virtually every industry with complete solutions for machine and factory automation, motion control, HMI and integrated safety technology. With Industrial IoT communication standards like OPC UA, POWERLINK and open SAFETY as well as the powerful Automation Studio software development environment, B&R is constantly redefining the future of automation engineering. The innovative spirit that keeps B&R at the forefront of industrial automation is driven by a commitment to simplifying processes and exceeding customer expectations.