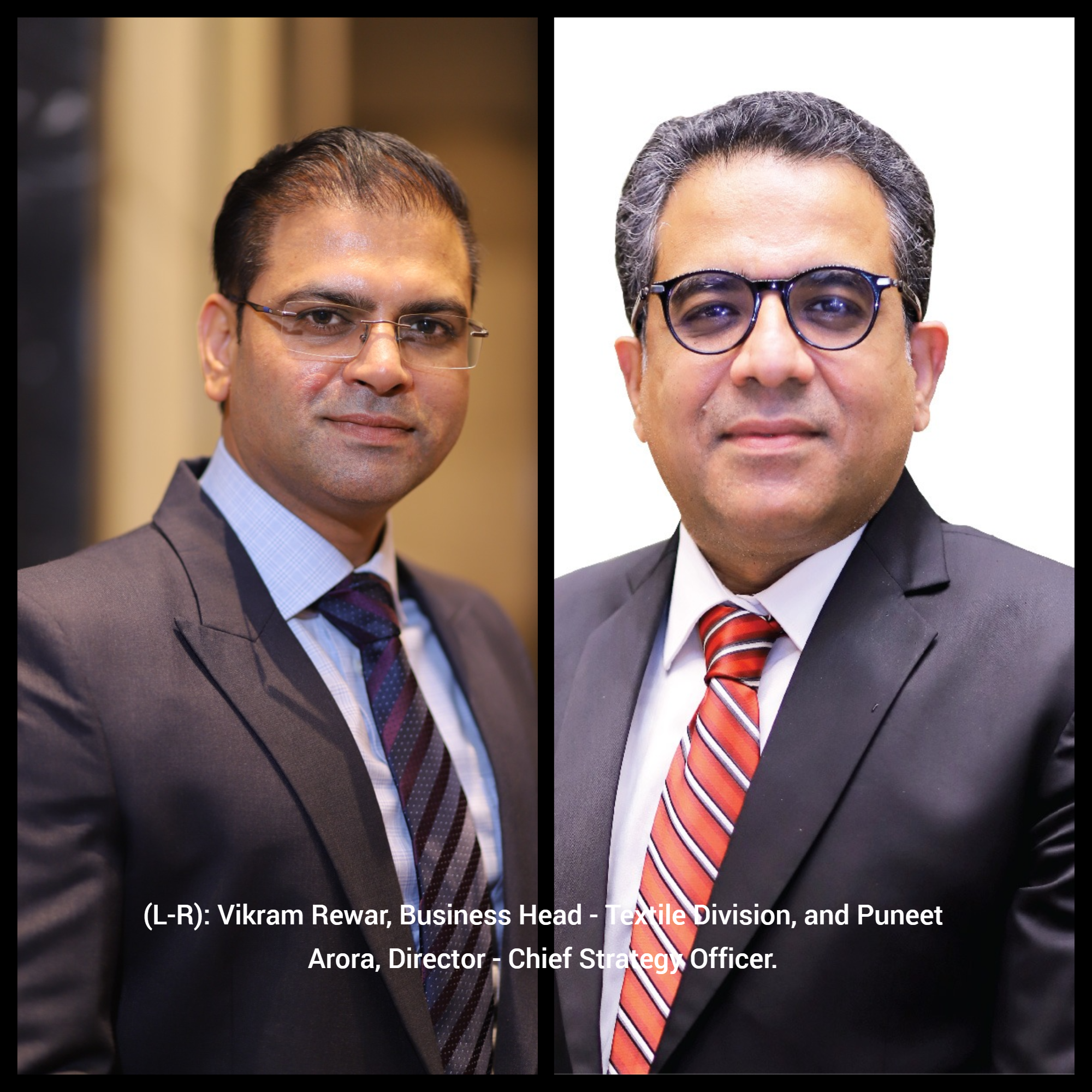 Rossari Biotech fuels strategic growth with appointment of new leadership
Elevates Puneet Arora to Director – Chief Strategy Officer, Vikram Rewar to Business Head Textile Division.
Rossari Biotech, one of India's leading textile and specialty chemical manufacturers committed to creating and delivering innovation through personalised and sustainable solutions, is pleased to announce a significant milestone in its journey towards growth and innovation. The company has elevated two seasoned professionals, Puneet Arora and Vikram Rewar, to assume new leadership roles, reinforcing its commitment to strategic talent expansion and business excellence.
Puneet Arora has been appointed as the Director – Chief Strategy Officer within the CMD (Chairman & Managing Director) CELL, across all group companies and subsidiaries. Arora's visionary approach and analytical acumen are poised to steer Rossari Biotech towards new horizons of growth and market leadership.
In addition, Rewar has been named the Business Head of the Textile Division – Domestic. In this new role, Rewar's extensive experience and profound knowledge will play a pivotal role in fostering innovation, accelerating growth, and cultivating stronger client relationships.
The elevation of Arora and Rewar to key leadership positions comes at an exciting juncture for Rossari Biotech. Commenting on these appointments, Ketan Sablok, Group CFO expressed,"We are delighted to welcome Arora and Rewar to their new leadership roles. This change will optimise our team structure and create new opportunities for collaboration and growth. We are confident that their contributions will accelerate our growth trajectory and reinforce our position as a market leader, while adhering to the highest industry standards."
For over two decades, Rossari Biotech has remained a pioneering specialty chemical manufacturer in India, and the strategic talent expansion is poised to create an environment of excellence, innovation, and collaboration. Renowned as a cornerstone of customer-centric solutions, the company is synonymous with quality, innovation, and sustainable ethics. Its enduring legacy is woven with dedication to industry norms, setting the stage for a future marked by excellence, safety, and agility.
To support this vision, Rossari Biotech has also launched a robust digital transformation program that aims to integrate cutting-edge technology to enhance operational agility, optimize supply chain management, and elevate customer experiences. The company is further implementing SAP Solutions to future-proof the brand, streamlining processes, improving data accuracy, and enabling dynamic decision-making to stay competitive in the global market.