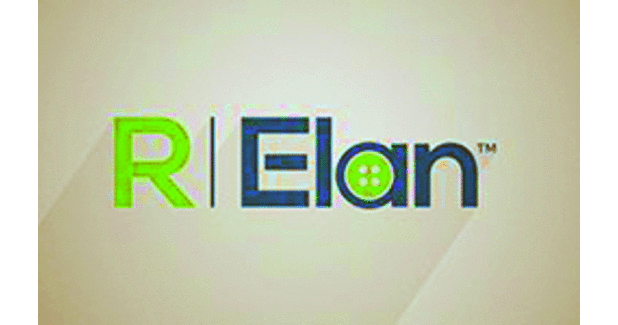 Reliance partners Vardhman for R|Elan fabric
R|Elan technologies are outcome of RIL's extensive research and development efforts and its vast expertise in fibres manufacturing.
Reliance Industries Ltd (RIL) has entered into a partnership with Vardhman Textiles Ltd., one of the largest textile companies in India, to manufacture Innovative R|Elan Fabric. As a part of this engagement, RIL's R | Elan technical team will work closely with Vardhman to develop a variety of new manufacturing processes to manufacture specially engineered R|Elan fabrics. The innovative high-quality fabric collection will straddle across the performance and sustainable themes in formals, casuals and other women wear segments. R|Elan technical team will provide the technical knowhow, specifications and parameters to ensure the best quality fabric is produced. R|Elan, the new-age fabric brand from Reliance Industries, is growing from strength to strength with the tie up with Vardhman. Vardhman is one the largest textile companies in India and a name to reckon with in quality and product superiority. Vardhman possess large capacities in yarn, sewing thread, acrylic fibre, garment and steel manufacturing. Vardhman always thrives to use its vast experience for manufacturing high quality textiles. Speaking at the signing of the agreement, Suchita Jain, Joint Managing Director, Vardhman Textiles Ltd. said, "We see many exciting possibilities with R|Elan to create new fabric developments. Our strengths have always been rapid innovation and creating strong product ranges that are acceptable to brands, and Reliance is the perfect partner for our developments. The technical team at R|Elan is very supportive in enhancing our manufacturing prowess".
Commenting on this partnership, Gunjan Sharma, CMO – Polyester Division, RIL said: "We are proud to be associated with the leading player Vardhman for R|Elan. We will work together to ensure the consumer's growing demand for high-quality performance and sustainable apparel are met with R|Elan. This partnership further emphasises our focus on creating opportunities for entire textile value chain, including brands and apparel manufactures."
R|Elan technologies are outcome of RIL's extensive research and development efforts and its vast expertise in fibres manufacturing. R|Elanâ"¢ is a portfolio of innovative fabrics that does more than just fabrics do. R|Elanâ"¢ is next gen Fabric 2.0 and its compelling applications helps meeting diverse needs of ever demanding customers. R|Elanâ"¢ has carved its niche across apparel segments like activewear, denim, ethnic & western wear – both formals and casuals.
RIL has partnered with more than 30 players that are equipped to produce new-age fabrics using R|Elanâ"¢ technologies. This strong pan-India network of the Hub Excellence Partners (HEP), will provide assurance to brands/retailers of streamlined production, timelines and standard quality. These partners will also receive assistance for technical, leads and new product development needs.