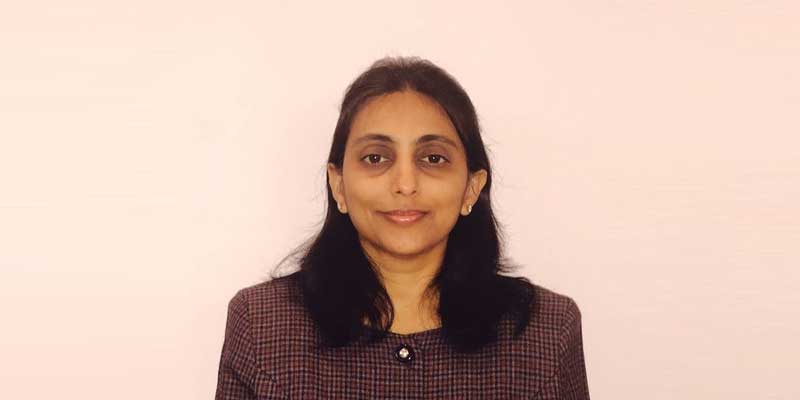 Prashant Group gears up to showcase its machinery at India ITME 2022
Prashant group, established in 1975 is one of India's largest group in the field of weaving preparatory machinery manufacturers. Today, the group has over 1000 employees and owns 12 plants, spread across 100,000 square meters of lush green environment. The weaving preparatory segment is handled by mainly three companies, namely Prashant WestPoint, Prashant Gamatex and Prashant Ferber. Amoli Shah, Director, Prashant Group, shares recent trends in T&A industry and what will the company showcase in the upcoming India ITME 2022.
Kindly brief us about your company.
Our product range from weaving preparation, sizing machines, warping machines, sectional warping machines, specialised machines for technical textiles and geo textile machines like, Poly beamer for PP and HDTP tape, Indigo rope dyeing and sheet dyeing machine; We also make complete automatic robotic sectional warping machines.
Material handling sector business include manual trolleys, motorised battery operated trolleys, inspection machines and completely computerised vertical beam storage systems. In the weaving preparatory equipment, Prashant group is the one stop solution provider.
In the high tech sectional warping machine segment, the group enjoys over 75% market share in India, and is a undisputed market leader.
Prashant group has made substantial investments in the R&D to bring out the best technology. All major components of machines are manufactured through ultra modern machine shop which has Laser cutting machine, Plasma cutting machine, CNC bending machine, Robotic welding machine, special purpose milling and drilling machine; It owns shot blasting plant to improve finishing of component.
Prashant Group is exporting its products to over 50 countries worldwide including Europe, South America and North America.
How was the performance of the company in FY22 and FY23 (so far)? What are the factors contributing to your growth?
Prashant Group has grown by more than 20% this year. Order inflow is very good and expecting very successful year going forward. There are many factors for this growth. We have complete product range in our portfolio. Our product quality, reliability and performance are much superior.
Customer satisfaction is our motto and we have many repeat customers. Post Covid, demand in weaving sector was increased and that has also contributed in our growth.
What are your thoughts on the present status of the textile & apparels (T&A) industry?
Present situation of textile and apparel industry is volatile. There are many factors for that. Rising cotton yarn prices has hurt Indian spinning industry big time. Russia-Ukraine war has also disrupted trade globally. High raw material cost and high shipping cost has put pressure on higher input cost whichcausesthe issue of viability.
Our neighbouring countries are facing financial crisis and Bangladesh is having energy crisis also. So this may give some advantage to India in terms of export. Production Linked Incentive (PLI) scheme has already helped to corporates and we are also hopeful for extension of TUF which will help small and mid size players also.
What are the emerging trends in the industry?
Sustainability and digitalisation are emerging trends in the industry. Prashant Group is working in both the aspect. We have developed indigo dyeing machine with nitro technology. This is a sustainable technology and our customer has benefited in terms of water saving and chemical saving.
(In terms of significant saving in consumption of water and chemicals)
Their water requirement is reduced by almost 50% and chemical saving is around 15-20%. This is a huge saving in terms of cost and at the same time it is contributing towards green technology.
Loom printer developed by Prashant Group is working based on transfer printing of warp sheet. This is also sustainable technology. This is an innovative product which gives unique designs and doesn't require any washing after printing.
All the products developed by Prashant group, have highest level of automation. Either it is robotic sectional warping machine which replaces manual leasing with robots and increase productivity by almost 50%, or it is quick style change trolleys, which reduces loom idle time by 40%.
Sizing machines are developed with complete servo technology, which improves the loom efficiency of air jet looms drastically.
What will be the highlight of your stall at India ITME 2022? What will be your focus at the trade fair?
India ITME is happening after a stretched period of 6 years. So we are really excited to show case our latest innovations. Prashant group is going to display weaving preparatory machineries. We are displaying our latest sectional warping machine, Direct warping machine, motorised trolleys and all different range of tensioners. All these machines will be with Industry 4.0 capability. Our entire team will be at the fair to welcome our buyers and to show them our innovations.