India's home textile giant envisioning exports rise
Indo Count is a specialised end-to-end bedding provider that is solely focused on creating all-encompassing sleep experiences. Their passion and global vision have allowed them to enter 55+ countries with the objective of continuing to add more every year.
K K Lalpuria, CEO & Executive Director, Indo Count Industries, discusses the current scenario of the textile industry and how is the company contributing in this endeavour with Divya Shetty.
What is your current assessment of the Indian textile industry?
To begin, it is noteworthy that India currently enjoys a favourable position, both at present and in the foreseeable future. Approximately 65 per cent of the global textile trade is dominated by five nations: China, India, Pakistan, Bangladesh, and Vietnam. Bangladesh and Vietnam primarily rely on labour cost advantages, while Pakistan faces saturation in its supply of raw materials. Economically, these countries confront formidable challenges related to GDP growth and their financial stability. China, on the other hand, is directing its focus toward inclusive growth rather than export expansion, and its costs have escalated.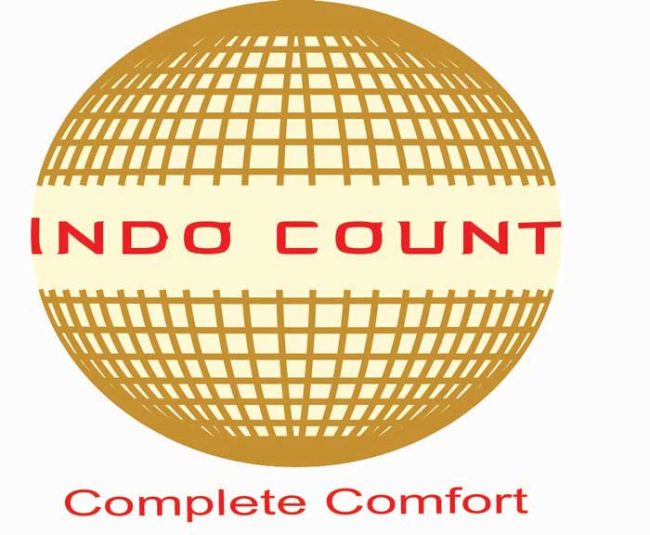 In this context, India remains a valuable resource, underpinning the 'China plus one strategy.' Consequently, market share is gradually shifting in favour of India in key product categories where it can offer a competitive value proposition. This advantageous situation is the primary reason behind India's prominence.
Secondly, India boasts a comprehensive textile value chain, spanning from raw materials to finished products. Several enterprises have successfully implemented vertical integration in manufacturing, exemplified by companies such as Indo Count, which has emerged as the world's largest bed linen producer within 15 years of inception. This success underscores India's competitive edge, as it possesses a complete supply chain for raw materials.
Nonetheless, India does face challenges, exemplified by the surge in raw material prices like cotton prices went upto Rs one lakh per candy last year, creating supply chain complications. Geopolitical tensions and conflicts, such as the Ukraine-Russia war, contributed to global inflation. This inflation led consumers to prioritise essential goods over discretionary ones, impacting certain product categories.
However, products in which our company specialises cater to essential consumer needs, ensuring continued consumption even during challenging economic times. As the inflation situation improves, consumption is anticipated to rebound. Factors such as logistics issues and freight costs, which adversely affected the previous year, are showing signs of improvement, especially with the upcoming festive season expected to stimulate demand and reduce excess inventory levels.
The domestic market also exhibits promise, with India's economy poised to reach a $ 5 trillion status in the coming years. This growth will be driven by an expanding middle class and an increasingly affluent population. As per capita income rises, consumers will seek product upgrades, presenting an opportunity for scale-up to meet their evolving demands. Therefore, robust growth prospects exist in both the domestic and export segments.
There is a widespread belief that India can potentially achieve a $ 350 billion textile trade by 2030, comprising $ 100 billion in exports and $ 250 billion in local consumption. The government is actively supporting this sector through initiatives like the Production-Linked Incentive (PLI) scheme, the Prime Minister's Mitra Park program, and the refund of state levies and taxes. These measures aim to stimulate employment and enhance the competitiveness of India's textile trade, facilitating a larger market share.
In summary, the textile industry in India is gradually normalising, and while demand was subdued in previous quarters, expectations are optimistic, especially from the third quarter onward.
How are government policies benefiting the industry, and what are your expectations for PLI 2.0?
The PLI initiative is focused on both Man-Made Fibres (MMF) and technical textiles, resulting in numerous applications from interested parties. However, we have made a formal representation to the government regarding support for the home textile and apparel industries. Subsequently, PLI 2.0 will be introduced primarily for the apparel and home textile made-ups sectors.
The government is diligently working to support our overall productivity and competitiveness, aiming to nurture industry champions, given the significant potential associated with the China Plus One strategy. To provide context, the global textile trade is estimated at approximately $ 1 trillion. China currently dominates this sector with a share of $ 350 billion, while India's share stands at $ 43 billion. Hence, India possesses an immense opportunity to capture market share from China.
Even a modest 1 per cent shift in global textile trade in favour of India equates to a substantial $ 10 billion gain. This underscores the magnitude of the opportunity at hand. Therefore, the government, under the leadership of Prime Minister Narendra Modi, who possesses a visionary outlook, and with the dynamic textile and commerce minister, a chartered accountant well-versed in financial intricacies, is undertaking a series of strategic initiatives. These endeavours aim to revolutionise the textile industry and capitalise not only on the China Plus One strategy but also on similar opportunities, such as Pakistan Plus One.
How is Indo Count contributing to the growth of the Indian textiles industry, and do you have any upcoming projects to share?
Indo Count is a strongly focused company with a commitment to maintain a debt-free status. Our primary emphasis lies in the bed linen segment within the home textile industry. This sector is experiencing notable growth, with a domestic Compound Annual Growth Rate (CAGR) of approximately 9 per cent and a 7 per cent CAGR in exports.
Our approach centres on innovation, technological advancement, leveraging our expertise and workforce. We prioritise skill development and training to meet the dynamic demands of the global consumer. Significant investments are made in digitalisation, latest technology, skill enhancement, women's empowerment, and related areas to capitalize on various opportunities. We are proactively crafting strategies for B2B, B2C, D2C, and expanding our brand presence on the e-commerce and domestic fronts.
We are committed to further developing our successful brands and capturing additional market share, exemplified by the fact that one out of every five sheets sold in the US originates from us. Our investments extend to product innovation and development, as we establish new production facilities to meet the quality expectations of our global clientele.
Our overarching goal is to scale up and cultivate a resilient corporate culture, bolstering customer service and ensuring the sustainability of our business model. Sustainability is a top priority, encompassing circularity, recycling, and initiatives related to farming practices, including cotton development with our network of 50,000 farmers across 150,000 acres . We actively engage in initiatives such as BCI cotton, organic cotton, and ELS cotton development. We are also participating in the government's efforts to brand Indian cotton as Kasturi cotton, aimed at enhancing the overall brand value of Indian cotton supply chains and benefiting farmers. Indo Count aims to be Net Zero by 2050.
In essence, our corporate endeavours are geared towards achieving margin and value migration to higher levels, bringing about substantial positive changes.
What do you anticipate for Indo Count's performance in 2024, and what strategies does the company have in place for its future growth?
We have an ambitious growth plan and have communicated to all our stakeholders our intention to double our revenues over the next three to four years. This objective stems from our existing capacity, which we plan to fully utilise in order to achieve this revenue increase within the specified timeframe. While we primarily export to the United States, we are also diversifying into other international markets. Additionally, we are eagerly awaiting the implementation of Free Trade Agreements (FTAs) with countries such as the United Kingdom, the European Union, Canada, and GCC nations. These FTAs would create a more equitable competitive landscape, as currently; we face a disadvantage when compared to Pakistan and Bangladesh due to their duty-free access to the European and UK markets. Consequently, we kindly request the Indian government to expedite the establishment of these FTAs. Doing so would enable us to play a significant role in attracting business to India, foster the country's growth, generate employment opportunities, and contribute to the overall development of our sector.